Friendship – Tere Jaisa Yaar Kahan – Remember these lines?
Heard of it somewhere? I know….I know…. The most trending song of today's era! But wait a second… The song was originally from Yaarana movie which rocked the bollywood for ages. Star casing Amitabh Sir, the original track was in the golden voice of the greatest ever Indian delights Kishor Da!!!
Today when you search for this song, you'll come across a huge collection of different audios/videos all round the search engine. But today the voice is of Arijit that is winning hearts. Isn't it a cherry on the cake???? Youth today has a craze for Arijit's voice and this song just adds some more spice to his existing collections. Yes the voice of Arijit is again replenishing the moments of Yaarana today at every Chai ki tapri se leke CCD ki coffee tak. Truly reconnecting us with our friends much stronger than ever.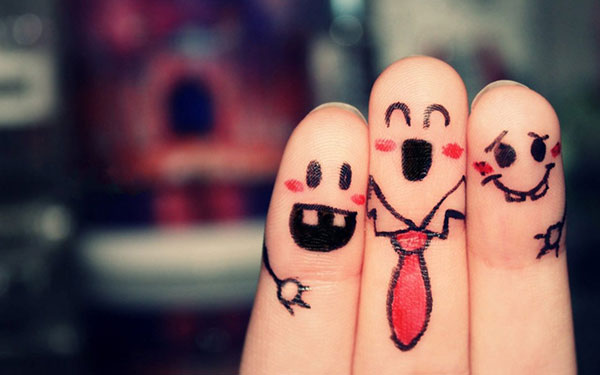 Once again we are replenishing our beautiful journey throughout our life with the cute moments we had with our friends right from our childhood to teenage to youth age and bla…bla…bla… This song has now become one of the most frequently downloaded tracks from the search engine.
Browse the song on Youtube and there you go!!! Leading the table are two most viewed short videos made by Rahul Jain. One of them is so mesmerizing that it actually drives us back through our school times. The fun we had, regularities, punches/ comments made on teachers, projects, eating tiffins during on-going lectures, scribbling on walls, school trips, and much more. Speechless!!! Right??
And then the day comes when we bid adieu to our school. The video cherishes all those simple yet natkhat moments of life and reminds us that no other phase of life can be replaced with our childhood memories. No wonder how much we head in our chosen frontiers, we're always back to kids once we're amongst our school friends!!!
The very next video is a group of 4 friends bonded eternally so much that they fear even at the site of losing any one of them. True friendship is revealed much more reluctantly when two of them meet with an accident and the rest two accompanied them day & night till they recovered. Finally when the two of them are out of danger, all four fellows cry out with happy faces. Friendship is truly a bond with no limitations.
Both these videos are being applauded all round the globe for the sensitiveness and justice they did to the lyrics. The former video published on 12th August 2017 with current views shooting up to 18,771,553 while the later published on 27th Sep, 2017 with the current views shooting up to 10,210,000.
The ultimate aim of the lyricist was to touch every heart listening it out. Hearing this song soothes your mind from all worries and hazzles of life by reconnecting it to your good memories. We all celebrate Friendship's day every year on the 1st Sunday of August. But are we really up to our friendship? Are we present both emotionally and physically, the, moment they need us? As we progress in life, our concept regarding friendship changes with our tastes, lifestyles, our chosen frontier, etc.. But does that mean we should replace our old friends with it? The answer to this is a Big NO.
So friends what are you all upto grab a hold of a common day and make yourself available for your Purane YAAR right near your old meet point. Afterall "TEEDHA HAI PAR MERA HAI".
Biding adieu once again with the lyrics:
Meri Zindagi Sa Utwaari….Mujhko Gale Lagake
Baitha Diya Falak Pe Mujhe Khat Se Uthake…..
Tere Jaisa Yaar Kahan!!!!
 Kahan Aisa Yaarana!!!!