Food Blogger – How many times have you experienced that feeling when you are in a restaurant, and while having a one of your favourite dishes, you come up with a recipe that could makes it taste better than it already is?
This career option is understood, provides value to your hobby and passion. If you're someone who loves cooking and have a thing for writing, there's a good chance to make people know about you and read about your experiments with food. Career as a food blogger has seen an exponential rise in recent times, reason being the advent of social media and technology.
While it might seem like a glamorous and easy-to-seek option, being a food blogger is as challenging as any other job. Here's how you can make a career in food blogging.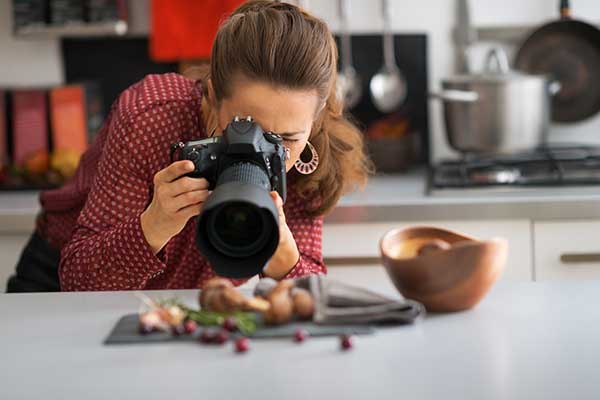 Eligibility & Qualifications
There is nothing like a proper eligibility criteria or qualification required, to make a career in food blogging. However, your interest in food and writing is very important. Also, no matter what you blog about, make sure that the content is your own and not plagiarized. Getting some sort of inspiration is okay, though.
All you need to have is dedication and an interest in food and cooking.
Food Blogger Skills
A thorough knowledge of computer basics and internet is must when it comes to blogging. Also, because you will be talking about recipes prepared by you, it is important that you take clear and highly pixelated pictures of the dish. So, apart from writing, you may want to strengthen your photography skills as well, as nice pictures can create a world of difference on your blog.
Elements to include in your blog
USP: Your blog should have a focus. You may have a thing for a particular cuisine, or might love coming up with a twist to usual dishes. Identify what and how should your blog be different from that of others.
Attractive website: A great-looking website truly attracts more eyeballs.That, however does not mean that you fill your blog with lots of colours. Invest in your content like using original and high pixelation pictures for a recipe.
Interact and invite other bloggers: Like any other profession, networking is as important in food blogging. Connecting with other food bloggers will not just provide you an opportunity to feature your product on their blog, but also will make readers view your blog more often.
Use social media extensively: All you need to do, is to post an original, true and vibrant picture of your dish, with a simple yet attractive statement. Your website as well as your dish shall get promoted. Social media is the best way to let the world know about your skills.
Maintaining a blog can be tough and time consuming. Remind yourself that what you're doing is out of your love for cooking and passion for writing. Take a break once in a while, rather than keeping yourself stressed.