Love Lust – Couples have fewer ideas about a lust and love, so it becomes necessary to judge between lusts and love.
The proper idea about the relationship will make the relation more compatible while those who are in search of true love can have a second thought about their relationship.
Is your relation unconditional?
Often it is seen in most of the relationship between a boy and girl, husband and wife to be conditional, that is a simple give and take policy. Relations build with the pillars of love should be unconditional, no matter whatever the situation may be. Partner trying to find out something better and useful from you may show that it is simply a lust.
Love does not want to find and take in the benefit rather support each other in their relationship at least emotionally irrespective of any sort of benefit or desire.
Are you affectionate about each other? Love Lust?
Love all about caring and affection that a relation filled with lust cannot be found. Both the partners respect each other while lust does not care about it, lust is simply the opposite.
Does your partner try to know about you and how was your day? Does he or she try to engage with you in different chats and personal discussions, if yes then it is love, as love makes you depend on, it builds your trust but in lust, you find your partner to avoid every sort of discussion.
Lust leads you to a short-term physical relationship not concerned about any problems or difficulties your partner may face in their life.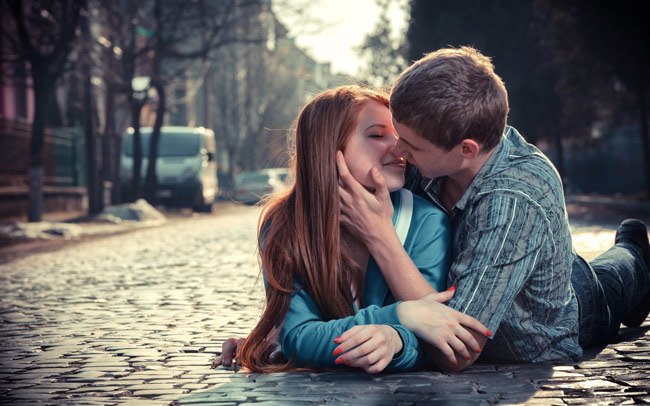 Is your relation limited to your partner's appearance?
Do you remember the first day when you met your partner? How did she or he looked attractive or not? If anyone proposes you to get into a relationship just because you are attractive, then it should be lust. Love is something that makes you fall for you because they care for you for no reason. Your partner will like to stay with you even if you are not attractive as compared to anyone.
Your partner will like to kiss you if you don't look good while lust is the desire of making love, searches for external appearance and once you look lack appearance the relation is simply over.
Does your partner Know your likes and dislikes?
So, if you know your partner's favourite colour, the dish that your partner likes. Informs you about their regular activities is considered as love, even your partner is concerned about you if he or she knows about your likes and dislikes.
Lust does not care about your likes and dislikes, it only knows when you will be free to spend some fun time. People in lust are not aware of your favourite colour, favourite dresses or favourite food.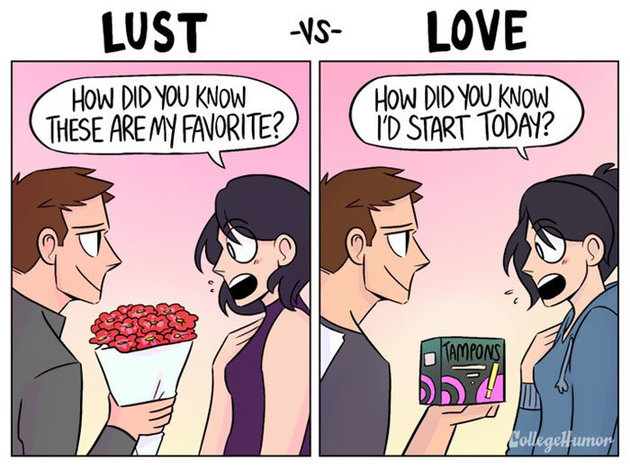 Check! Your partner knows everything about you or not?
People in love will discuss with his friends, family and will also be interested to know about your family. Without seeing them you can guess about them, just keeps you away from such information or lust does not find it important to discuss while find love making more interesting with each other.
Though Love Lust both begin with the same feeling but as the relationship grows older, you and your partner come to have an idea about their relationship if it is the love lust.