Bollywood Jokes – "There is nothing in the world so irresistibly contagious as laughter and good humour"- Charles Dickens.
There is a popular saying that a day without humour his a day wasted, having a good sense of humour is a gift from god that you can use to defend yourself, in the like manner, humour is your best surviving tool too.
The saddest truth is, there is humour in everything, in the jealous people, the moral police, the vociferous social media enthusiasts, the horn honking busy fella between traffic snarls, in the know-it-all drunk uncle, but we tend to lose sight of them being vehemently engrossed in achieving material pleasure.
But artists and writer derive their inspiration from the small human experiences and observing others and cinema is the art which reflects our regular lives only.
And the comedy movies, so to speak, single out humour from our daily struggles cater them to us in the mode of visual entertainment.
Bollywood Jokes –
"Tum ek bahut badi Daayan ho jo apne aap ko Draupadi se kam nahi samajhti"- Chachi 420
(You are a great witch who considers her to be Draupadi)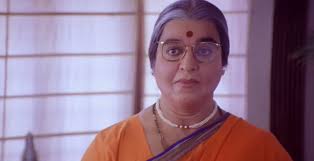 "Yeh Baburao ka style hai"- Hera Pheri
(This is how Baburao rolls)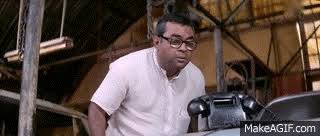 "Raju-"Uthaale!" Baburao: "Jaan Pehchan nahi hai kaise uthau, kamse kam 4-5- kilo kit oh hogi, Raju-"Are apni dhoti uthaale""-Hera Pheri
Raju-lift, Baburao- I don't even know her, how to lift, she will at least weigh 40-50 kilos, Raju- Lift your Dhoti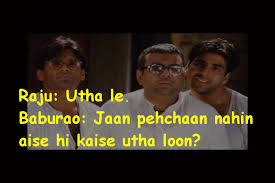 "Baburao-"Zyada mach-mach kiya toh raat mei Ramlal ke saath sona padega, Shyam-"Yeh Ramlal kaun hai?", Baburao-"Gali ka kutta""- Hera Pheri
Baburao-if you speak any longer, I will make you sleep by Ramlal, Shyam-Who is Ramlal? Baburao-The street dog.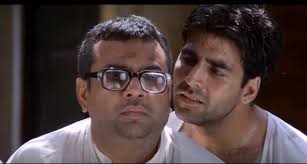 "Devi ka Prasad mandir mei milta hai, garage me nahi"- Hera Pheri
You will get the Goddesses' Prasad from the temple, what are you doing here in the garage?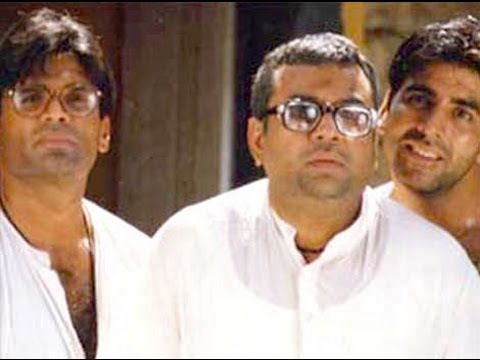 "Main toh kehta hun aap purush hi nahi hain, mahapurush hain mahapurush!"- Andaz Apna Apna
I believe you are not only a man, you are a Superman!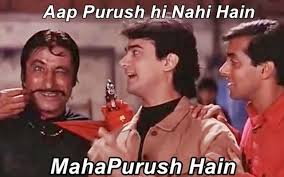 "Crime Master Gogo naam hai mera, aankhen nikal ke gotiyan khelti hun main."- Andaz Apna Apna
My name is Crime Master Gogo, I play marbles with your eyeballs.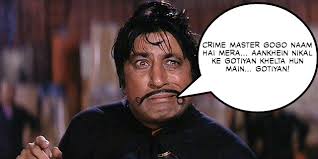 "Tum ro-oge aur main Hansunga"- Three Idiots
You will cry and I will sneer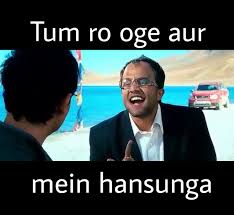 "Ek Insaan apne Jeevan kaal mei itne balatkar kaise kar sakta hai"- Three Idiots
This is not humanly possible for a man to commit as many rapes in one lifetime.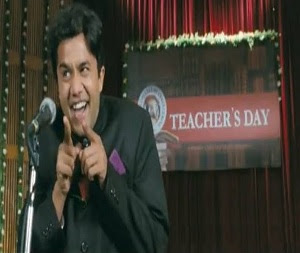 "Jahapanah tussi great ho, tohfa qabool karo"- Three Idiots
You are great your highness, accept my gift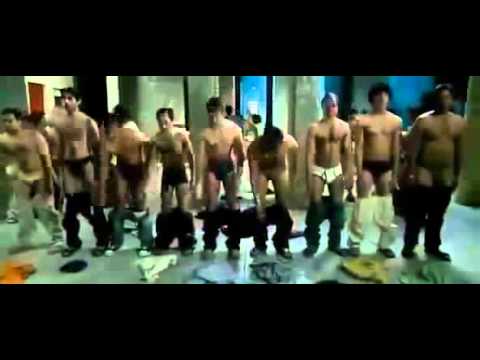 "No place for mutra-visarjan in this country"- Three Idiots
Where is one supposed to pee in this country?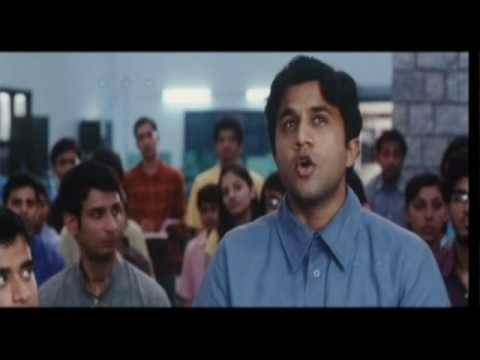 "Carom ramwanu, juice peebanu, maja ni life"- Munna Bhai MBBS
I play carom and drink juice, my life is remorseless.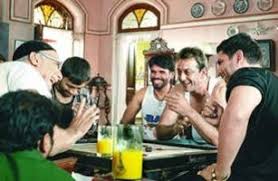 "Do-sau-che type ki sirf haddi hai, todne ke time apun sochte the kya"-Munna Bhai MBBS
There are 206 types of bones in a human body, did we ever think when we broke them?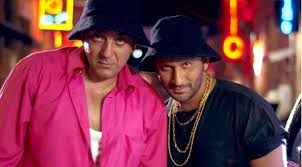 Bollywood Jokes – These are tear-jerkingly funny and makes us go ROFL again.