8. The Lunchbox
The way to a man's heart is through his stomach! And what could be a better way to prove this saying, than a foodie flick? Marvellously captured silent love story between ace performers like Irrfan Khan and Nimrat Kaur, it will leave you smiling and awfully hungry at the same time. This movie would be liked by people who can appreciate non-commercial cinema. The appeal of the movie is such, that it brings you back to a real life canvas, where you start to value a regular home cooked meal. In meticulous bits and pieces, the movie cleverly captures the flawlessness of a perfect meal prepared in a domestic kitchen. From elaborate khatte baingan to fragrant tadka dal, office lunches were never so luscious. No doubt the movie made it to the British Academy Film Awards nominations, gloriously. Go open the lunchbox today!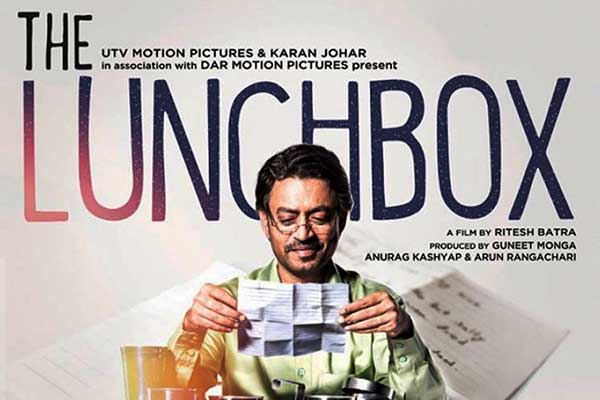 Well, these were my most succulent picks from foodie movie buff list.
Relish each one, with your favourite delectable platter in hand, and do share the experience with me.