Strip club rules – If your sex whims are not strictly vanilla, and you are drained by the repetitive sameness, strip clubs are your sure go-to.
India has none too many strip clubs but once people visit abroad, they are head on interested in seeing love live show of flesh. However, most men will want to write their memory off after spending helluva night in a strip club and all the testosterone soaked endeavours don't show the light of the day as you leave all your memories there.
So, if your stomach is in knots too before taking that plunge, you need to know the different strip club rules across the world.
So, here goes some strip club rules from across the world and you completely need to get your head around them:
Strip club rules –
1 – The United States of America:
San Francisco pioneered the Lap Dancing style and now in 2017, strippers have their own way of walking into you as you enter the strip club. You can opt for tipping, touching and fetishes. But thing to be noted is that you will be banned from the strip joint if you comment on any woman's appearance.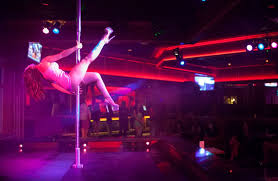 2 – South East Asia:
South East Asia is a breeding ground of many stag parties and the night life is devil-may-care ones to say the least. The ping pong shows are infamous enough for the folks shoot balls from their nether regions. They also have labelled bachelor party services that are 'bro' types. Not to mention, the most bookings around the year come from the Indian clientele as being the most popular bachelor party services in Bangkok. You can choose your woman and go about it in the midst of pool parties, sunset-watching and yachts. The party service manager will be attuned to your needs.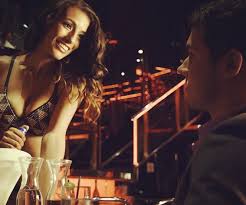 3 – Asia:
China government has ordered for blanket ban on sex clubs but they still cash on the wealthy businessmen in their underground spots. There are some ground rules set by the club owners whatsoever and the clients visit a giant circus of sex that make them sweat. What's bizarre is that, in Taiwan, they also hire at the most 50 strippers in a man's funeral.
Unlike in India, where the strippers dance as per the choices of the men clad in Ghaghra Cholis doing juvenile attempts on lap dancing. They even do some flirting, talking and come up close if they have an idea of your fortune.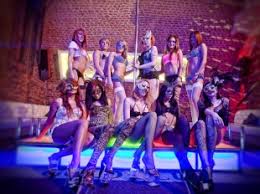 4 – Europe:
Europe is the torch-bearer of satisfying pleasures of human flesh whilst Amsterdam is one of the well sought after places for mainstream media. The name itself springs up the image of insufficiently attired women standing like mannequins against the glass door. The customers can also enjoy live sex shows between actual couples there.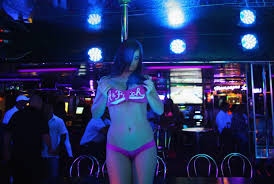 Thse are the Strip Club Rules across the world – Interesting much? So heat up all your kinky whims and get going.