Bangkok – Famous for so many things like market, cheap electronics, street food and lively bars, the capital city of Thailand,
Bangkok is one of the most popular tourist places across the world. One of the largest cities in Thailand is Bangkok and manages its traditional values really well. IN fact, Bangkok is a complete pack of entertainment, fun and excitement.
In spite of so much crowd and hustle bustle lifestyle, it still attracts a lot of tourists every year and here are the reasons why…
Bangkok holiday destination –
Floating markets
This is something that you will not get to see anywhere else. It is just in Southeast Asia you will be able to enjoy the floating markets. You will see boats with fresh vegetables, fresh fruits and coconut water. You also get the special dishes of Bangkok freshly grilled and ready to serve.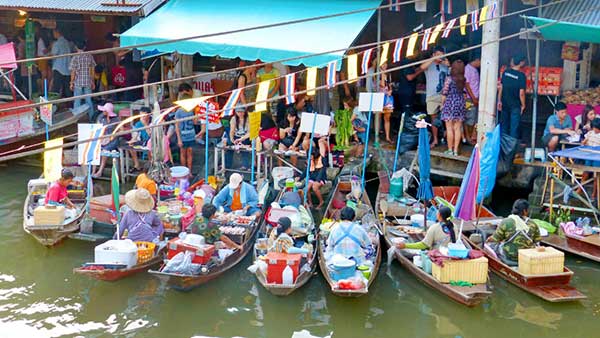 Asiatique The Riverfront
Night markets are speciality in Bangkok and when you get it on the banks of a river then it becomes more scenic. Just imagine a big and stylish complex built on the banks of river that is decorated with sophisticated lights and the reflection on the rivers, It is a perfect portrait that you cannot miss to capture. Apart from hsoping stands, restaurants and bars,  you can even see theatre stage with mesmerissing plays.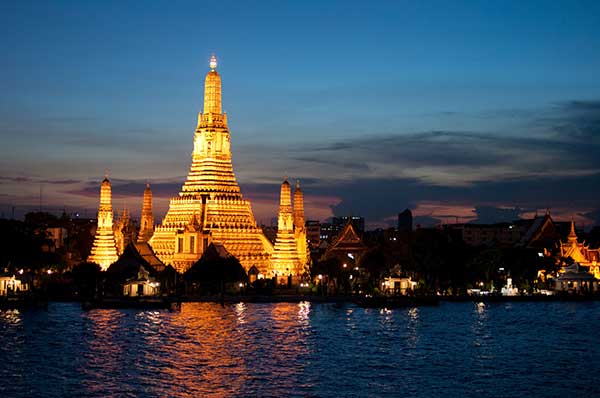 Tom Yum Goong
If you are fond of spicy food then you should definitely try Tom Yum soup and as per travelers Thai meal is never complete without this soup and we all know that Thai meal is famous around the world. This is complete vegetarian clear coup, which is very hot  and if you are not a person who can take spicy stuff then it is not your cup of tea. In Bangkok you will only find the superior version of this soup, which will hotter than expected.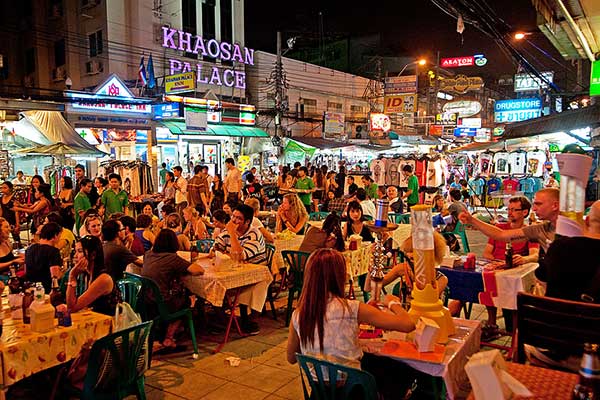 Muay Thai Boxing
Can you imagine of missing the real Thailand cultural experience, a Muay Thai Boxing Match? Well if you are not fan of martial arts then it is a different scenario but you rarely get a chance to see a real Muay Thai fight and in Bangkok you have the luxury of watching a real fight every week. The stadiums will have more than one matches going on simultaneously and in the center you can find heavy weight fighters. You will find locals gambling at the back. You can see such exposure of martial arts in Hollywood movies only, so try not to miss this experience.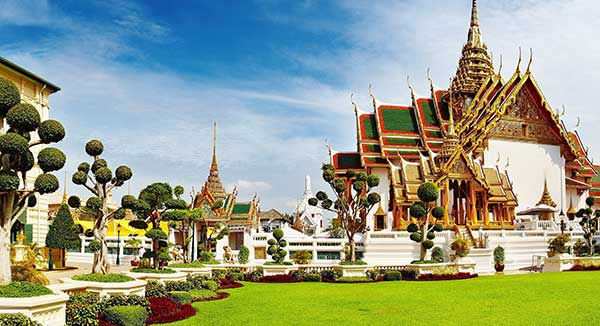 Thai Massage
Signature of Bangkok is their full body massage and you cannot miss it for any chance. They have the reputation of providing the best and authentic full body massage. They use the best technique to clutch out stress from your body like a juicer gets the juice from fresh fruits and vegetable, they do stretching, pressing and use all techniques to get the desired results. There are many packages available that you can select to get yourself pamapered like a small baby and enjoy your stay. You will not find anything more relaxing than an authentic full body massage, so when you visit Bangkok next time make sure this is your top priority.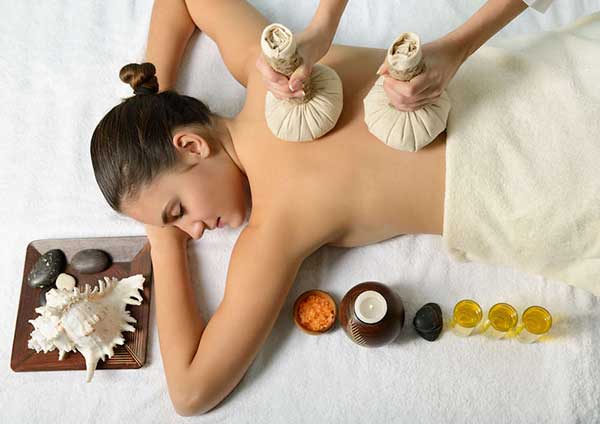 Chatuchak Weekend market
This place Bangkok is world famous for shopping and you can call this Chatuchak weekend market are the king of shopping. Yes, you will find more than 8000 stalls at single location. The items that you get to shop here are unlimited.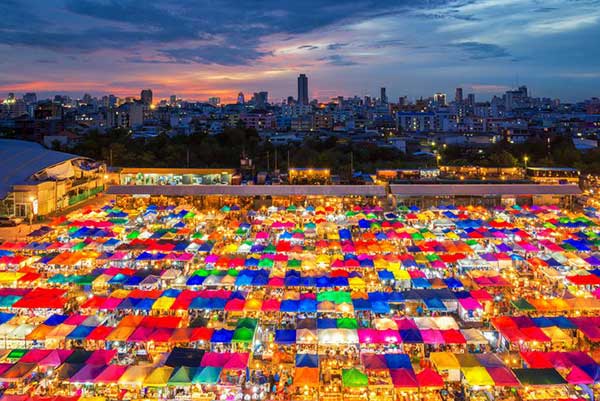 Sky hotel and bar
This is an 88 storied building from where you will be able to see the entire city of Bangkok. This is not just a place to stay, but also you will be able to get the pleasure of sipping alcohol at the country's tallest building.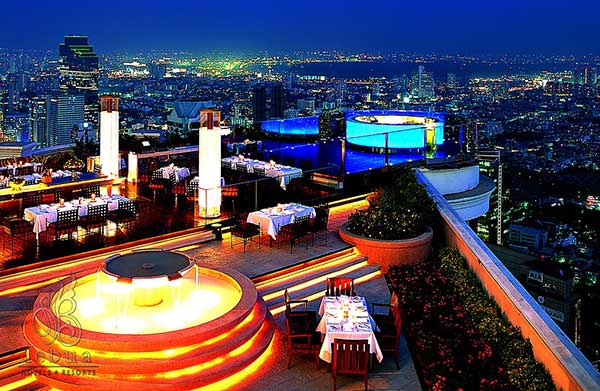 Thailand Street Food
If you are a foody and ready to try new and exotic food items then Bangkok can be the right place for you. Street foods are very famous in Bangkok and you can find the same in almost every streets. You can enjoy delicious, exotic and uncanny food items in Bangkok like fried Squid eggs or fried Quail eggs. There are some other items that are weird but if you have the guts then you can try it like fried insects. If you are in Bangkok for a week's vacation then you will not be having enough time to try all the street foods.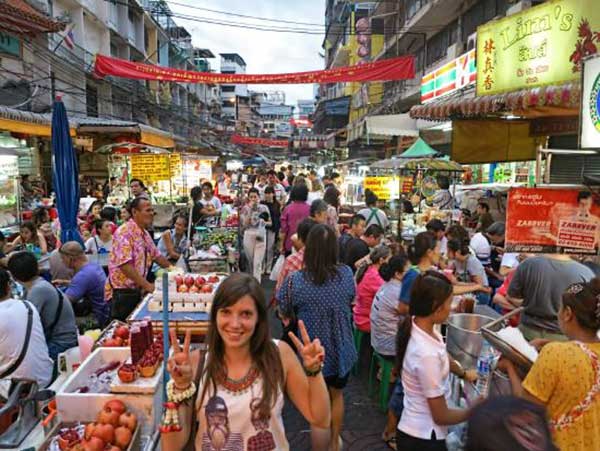 Tuk Tuk Rides
Well wheny you are in Bangkok you cannot miss to have a ride on the local ride that is called as Tuk Tuk. They are shaped like turtles and it is fun to have ride in these small vehicles if you like adventure as it will be like a roller coaster ride. However, you need to be very careful with these drivers as they will charge you more than 100 percentage of the actual charge if they come to know that you are tourists. Keep the city maps always ready with you so that these tuk tuk drivers cannot cheat you by taking to wrong routes.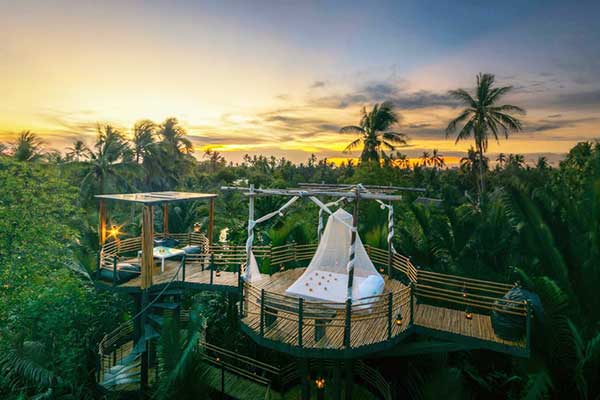 Patpong Market
Everybody know that Bangkok has one of the best night scenes in Asia and most of the tourists go there to enjoy the same. Well Patpon market is the right place to enjoy the happening nights there, you can shop till dawn non-stop and you will forget that it is night. If you like to party whole night then you can find countless neon-lit night clubs and bars where alcohols will be much cheaper. If you want to witness some open-minded adventure then you can visit some infamous shows like Tiger, Thai girl and Ping Pong. There are stripper shows for adult entertainment  also for the kink lovers there are many options available.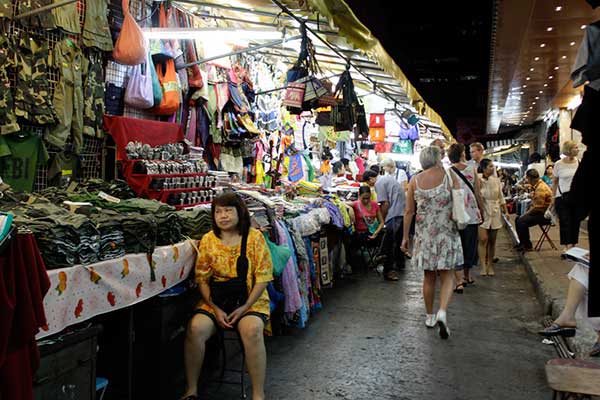 Bangkok offers different massages someinclude sensual one stoo but otherwise also it's a great place. People have a misconception that it is only for men or bachelors where they booze and get raunchy which isn't true. It's a great places for couples also with lots of enetratianment.