Artificial Moon – China is pretty well though of in the field of Science.
In fact, we are at the cusp of losing our own trade in our home-ground amid  the soaring popularity of Chinese artefacts. Indian market has bent the knee before the affordability of Chinese goodies however the muscle-flex at the former in the war front.
Having said that, China is rolling up the sleeves to do something really path-breaking which is likely to give its enemies many a sleepless nights. That is, China is going to launch another Moon in the space. You heard us, we are not talking in French!
Come 2020, and there will be a new Artificial Moon on the sky to accompany the old one.
China has brainstormed this idea to replace street lamps and lower electricity costs in the urban areas. They actually are all set to make ' Illumination Satellite' which will add to the glow of the real Moon. The project will be initiated in the city Chengdu, a city in the South Western Sichuan province. The satellite that is going to be launched, it is said that will shine 8 times brighter than the moon as per a report by China Daily.
This first ever man made Artificial Moon will be launched from Xichang Satellite Launch Center in Sichuan.
The fake Moon that is going to be launched will have a luminous glow which is likely to light up an area with a diameter of  10-80km. The precise illumination range will be controlled within a few dozen meters which will make it eight times brighter than the original Moon. It is also being said that the artificial Moon brightness will be enough to replace the street lights once and for all.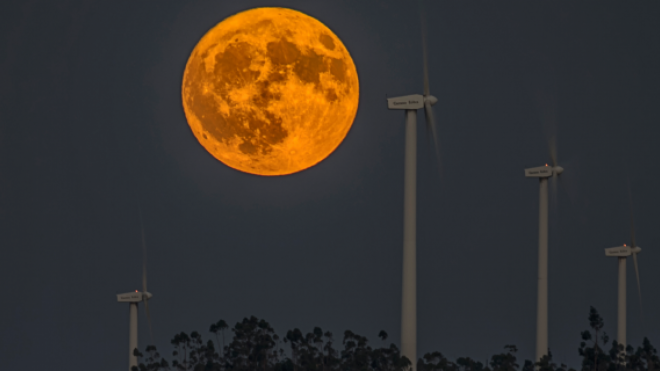 The project was introduced by Wu Chunfeng, chairman of Chengdu Aerospace Science and Technology Microelectronics System Research Institute Co., Ltd.  The venture was announced on 1oth October at a national mass innovation and entrepreneurship activity held in Chengdu. Wu said that they always had this dream in their minds which matured now as they are putting all the efforts and results are turning out fairly well.
However, it has also faced the winds of dissent that people started to apprehend that the ray coming from the artificial Moon will affect the daily routine of certain stray animals. Clearing the air, Kang Weimin, director of the Institute of Optics, School of Aerospace, Harbin Institute of Technology assured that the light of the Satellite will have a dusk-like glow which is not any likely to affect the daily routines of the stray animals.
The Russian researchers too tried their hands on a similar project in the year 1999 where plans were made to use orbiting mirrors to light up cities in Siberia which would make a cheaper alternative to electricity. China, has toed that line and launched this revolutionary idea.