Vegetarian Kebabs – We all salivate over Kebabs and why not, this Mughal cuisine is a key tourist attraction in India and quite rightfully so.
Strutting along in the streets of old Lucknow, you swoon over the hunger-inducing smell of delectable Galouti Kebabs and its other counterparts like Reshmi Kebab, Hariyali Kebab also has much draw among the gastronomical enthusiasts. Only the idea of minced meat crosses our minds when we think of Kebabs but if one is open to experiment, vegetarian Kebabs too are as soul-stirring as the meaty ones.
Well, we will give you the name of a certain restaurant which is one of its kind to dish out the yummiest of vegetarian Kebabs and leaves you craving for more.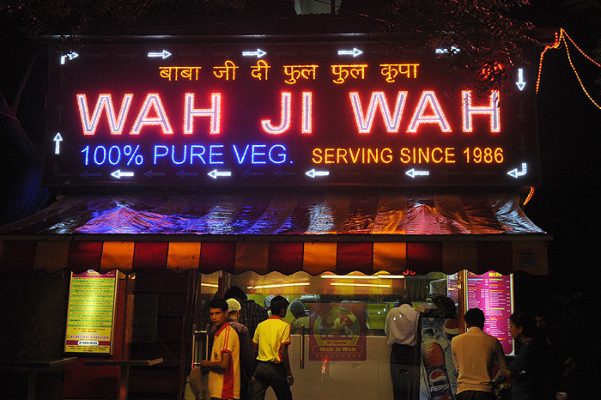 There is no dearth of options in vegetarian dishes in case if you have a fetish for Punjabi dishes. Punjabis are bona fide foodies and they leave no stone unturned to prove their eloquence.
Once in a Punjabi restaurant or roadside Dhaba, you will be spoilt for choices on non-veg dishes, at least we know that Punjabi cuisine is synonymous to non-vegetarian and lots of meat, especially Chicken. But you may not have been aware than Punjabis equally fare in vegetarian dishes.
Ranging from the no-pretence local places to posh restaurants, Punjabi cuisine keeps you coming back for more always. They have heightened the standard of culinary creations in India with their risky inventories and all of them swept us off our feet. Punjabi cuisine can be likened with India's diverseness with its infinite range of gastronomies.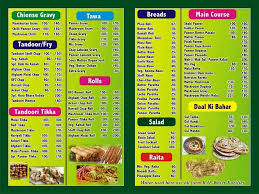 A Delhi restaurant called Wah Ji Wah is all we are referring to here which takes the foodies to a rollercoaster gastronomical journey through its range of vegetarian cuisine. What you get here are all authentic and worth your while. They administer indefatigable effort after every dish to charm hearts, especially the Kebabs, no wonder, the place is swarmed by locals and tourists alike. The founder members Sri Rajender Kahre & Mr. Karamjeet Singh decided to give their off-beat idea a roll and things have been on a swell ever since. This restaurant is a small piece of Punjab in Delhi and that's that. To tell you, there has always been a public demand for authentic Punjabi cuisine and to meet it, they kickstarted this project which is now a grand success.
You can treat your tastebuds to a the yummiest of vegetarian kebabs in Wah ji Wah whose menu is replete with carefully crafted variants of kebabs and other platters. All of these are made from fresh, natural ingredients, sauces and other flavours. What's more, you can see their food being cooked straight at the spot.