Black tapes dress – Black dress is a perfect choice for any kind of event or occasion.
Most of the women prefer black dress because it makes them look just WOW. But just the black tape around the body and nothing else. Sounds wierd right? But that is the Bizzare and latest trend these days. Joel Alvarez who is a fashion designer and an artist from Miami is trying out this new style on women.
He just picks up a black tape and places it on the woman's body in such a artistic way and makes it look like a Black tapes dress. Too bold isnt it?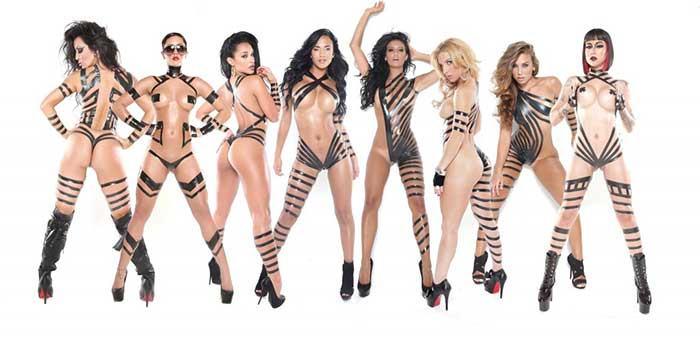 Black tapes dress –
The Black tape projects of US has made this project really popular.
Models are going to wear this unusual fashion outfit with the help of just a few items that are part of your household items.
It just an art work on the female body with black tape and nothing else.
This outfit looks so different that it is going viral on the internet. What can be a better place to market about something new in the market.
This may sound a bit too high but number on the internet do not lie. They have already gathered 182,000 followers on the internet. This number is just on Instagram alone. Now estimate about the other social networks online.
The designer tries the designs on the models body directly. There is no specific design as well. The designer uses all his creative skills and comes out with a new design everytime he tries it.
Models are now being taken to bars and clubs naked. Yes, naked, wearing nothing but just those black tapes.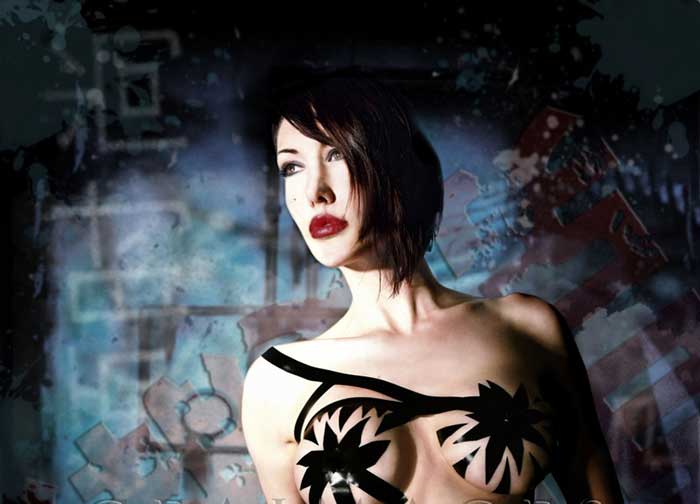 This is Black tapes dress – The models of this unique designer has travelled a lot of clubs and bars in New York, Las Vegas, Europe and Caribbean as well. Most of the models found it too naked and have tried jeans on their lower body with designs with tape on the upper part. But some models were very fine with just the duct tape on their whole body.  Whatever, it is we find it too bold and Bizaare trend!