The world is dominated by the social media today.
Facebook, YouTube, Instagram and many more of these social media platforms have allowed us to show-case not only our talents but our areas of interests. Also, the same social media has helped us to learn millions of new trends and stuff.
When it comes to fashion trends, there is a new style, a new fashion trending on social media every week. In these ever-changing fashion trends, there are a few things that we tend to pick up and also love the uber cool uber-hot new styles, be it clothing or make-up hacks.
The most recent trend that has caught everyone by surprise is the super-awesome eyebrow carving trend. Though we have had our fair share of eyebrow woes, this trend is something that will be in fashion for a very long time. This new eyebrow carving fashion statement has been trending for quite some time now. It was Feather Brow at first, then came barbed wire, then dragon brows and the very recent one is carved eyebrows, eyebrow carving.
The fashion trend was developed by apparently bored make-up artists who felt there should be some eyebrow trend as well. It may sound really weird, but once you take a look at the most amazing carved eyebrows, you will want to get this style done instantly. So let's take a look at how pretty and chic they look.
Eyebrow carving trend –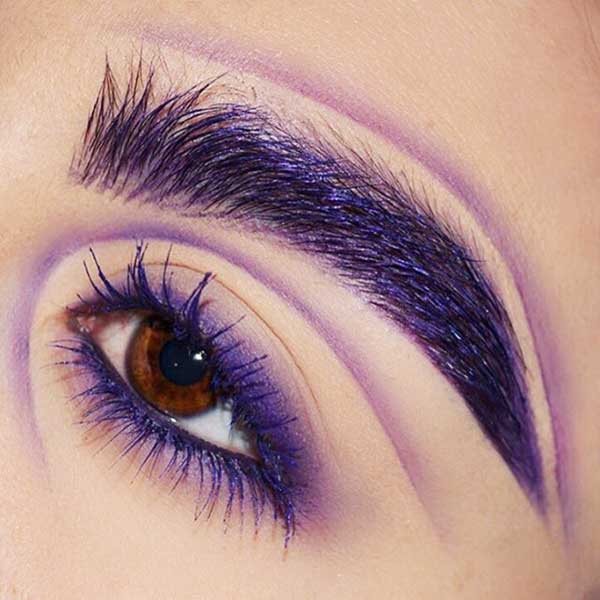 This purple hue eyebrow and the purple highlights take the whole look to another level! Look at how wonderfully the eye make-up compliments the eyebrows!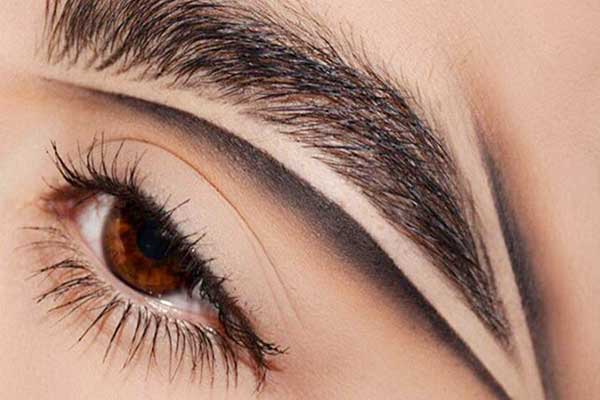 The sharp edges formed by the black kohl eye-shadow add a very well-defined look to the already pretty eyes. Try this style to accentuate your big round eyes and keep the eye make-up to a minimum.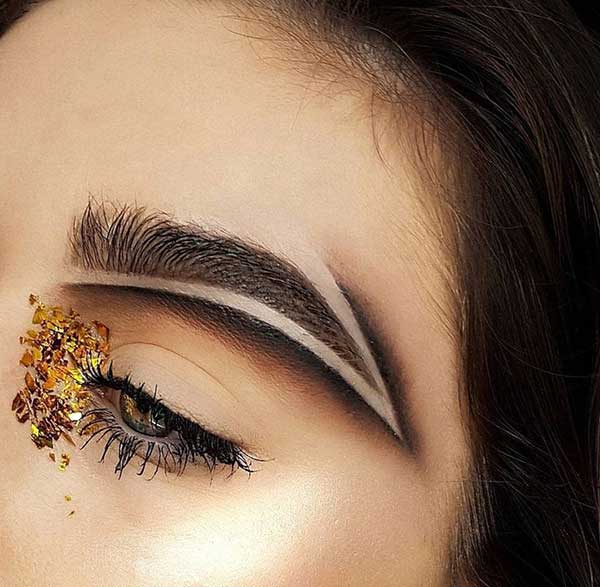 Not only does the gradient brown to black eyebrow highlight brings out the color of your eyes, the beautiful golden leaf detailing at the corner of the eyes adds a very fashionable touch to the whole look.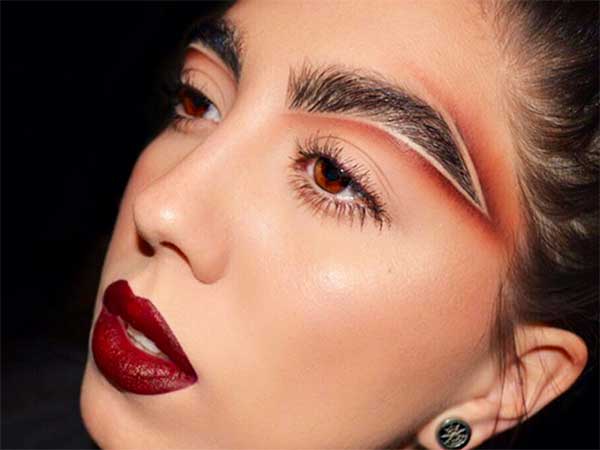 If brown is your color, then this is the look you should definitely get. The brown hues bring out the color of your eyes and also create a very stark contrast with the light make up. Put on a dark lipstick and you are good to go!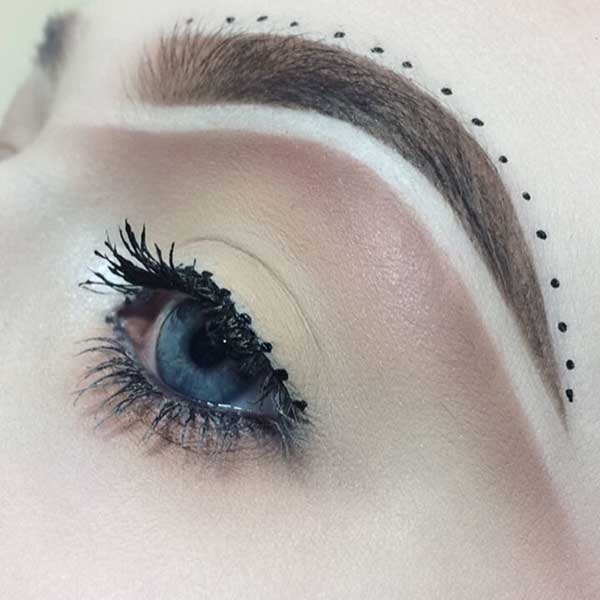 Ditch the usual lines rather apply this amazing dotted liner on eye lashes as well as brow and steal the show isn't this cool and fun!
So, are you going to follow this trend at the next occasion?