The list of some Indian states where start-ups have mushroomed heavily and these places can be the best places to launch your entrepreneurial venture!
We all have heard about the Silicon Valley and Bay Area in California which have come to be the start-up capitals abroad, but what about our own country where start-ups and entrepreneurships are booming each day and NASSCOM referring India as the third largest entrepreneurial industry?
If the start-up bug has hit you too, it is worth the time and effort to take a look into the best hubs in India for launching and promoting a start-up company.
Here is a list of some Indian states where start-ups have mushroomed heavily:
Bangalore:
A place for the tech-savvy and internet surfers, Bangalore is the place where the first Indian Institute of Science was established in 1909 and has since been the most prominent hub for space advancements, nuclear technologies and warfare as well as advanced computing.
Both the UK Indian Business Council (UKIBC) and Karnataka Information Technology Venture Capital Fund (KITVEN Fund) are promoting support facilities of mentoring, policy insight, training and expertise and market research before making an entry in the wide entrepreneurship market as well as co-funding newly launched ventures so that VCs and incubators can come to the city for major investments and networking benefits.
Koramangala is one part of the city where you can get these benefits and will help to nurture your start-up and make it flourish. Bangalore certainly has a work culture where technology, advancements according to the cosmopolitan era and globalization has developed in their complete forms. It is a place where socially upfront people come across and interact in public places regarding innovative ideas, concepts, thoughts and upcoming plans and events.
It is certainly motivating for companies that aspire to be at par with biggies like IBM, HP, Wipro, Microsoft, Accenture, Cognizant and Samsung.
You will also find several opportunities to network and market your company with highly educated people who are always there on online communities, pubs and coffee houses. There are several forums and professional events taking place and the city speaks volumes on business.
The City Means Business!
However, you may have to think about the infrastructure and all the part that goes into structuring a business such as the real estate problems, tax issues, equipment for office, conveyance issues, fixing internet and filing up statutory documents. These are some of the issues that will undoubtedly crop up for those of you who are planning to swarm to the city for your entrepreneurial venture. The only respite is talking to mentors who have encountered similar experiences and can guide you on how to look for incubator schemes, boost your company's services and ecosystem with innovative ideas, tools and services as well as seeking cost-effective measures for every little thing that you need to do for the business.
Chennai
Not only culturally active, this is the spot for growing business. IT and automobile are two sectors that have seen a major boost in Chennai. Exporting IT technology is what Chennai is second best in, in the whole country. After Mumbai, Chennai is known to be the financial hub. Companies with a turnover of more than a billion US dollars are all here in Chennai.
Few among the twenty companies that have reached or are soon about to reach the 1 billion dollar mark are Indix, Bharatmatrimony, Freshdesk and Zoho. There are several start-up events and investor meetings held here which can be inspiring enough!
Delhi-NCR
Hiring tech-savvy individuals, setting business infrastructure and attending formal events are much easier in Delhi, NOIDA, Ghaziabad, Gurgaon and Faridabad. Highly business-oriented and professional people are a part of this city and you will get to learn a lot of innovative techniques and guidelines on building up a business, of not anything else.
Some of the best start-ups that have grown and flourished here are Zomato, iimjobs, Zestbuds, Airwoot, LimeTray, MangoReader , Overcart, MyShaadi.in, HapPay, ClearTax, MobiKwik, Hike, Motorpaneer, TouchTalent, Times Internet, Snapdeal, Gigstart, Blue Lotus, Vogue, Tripoto and even IndiaMART. Need we say more?
Mumbai
Being the financial centre of the country and the place that boosts the country's economy, Mumbai can be the ideal hub for starting a start-up! However, the accommodation and infrastructure for the business can be costly, but if you are settled financially, this can certainly be the best place with much of the country's population located here and with media companies galore, your company might just get a lot of attention if it does well!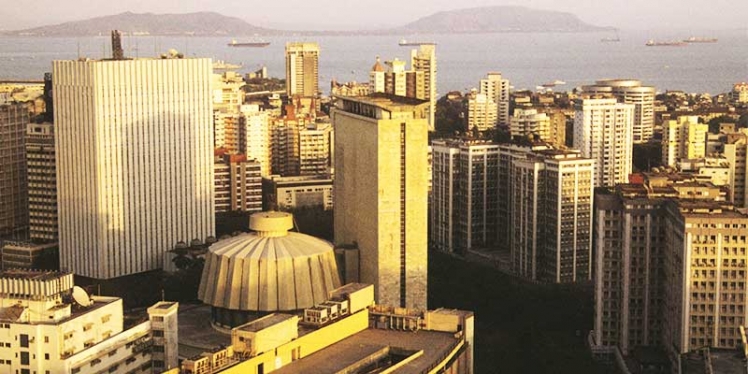 So now you know which place suits you the best. Though places like Bangalore and Chennai might initially pose food and language problems, but anyway, who said that the road to establishing your start-up is gonna be easy?
Just pack your bag, buck yourself up and explore these opportunities to the fullest. All the best!