Messaging app WhatsApp has become so popular just in very short time span that now it is difficult to spend even a single day without WhatsApp.
With this massive success, the company is also giving equal attention to the customer's convenience and now it is going to make another major change in its feature to make WhatsApp more user-friendly, which will be benefited by the customers.
Actually, presently you need Google Drive to back up your WhatsApp chats, right? You just cannot resort back up without the help of Google Drive to back up, but with this coming up feature of WhatsApp you do not need Google Drive Storage to take your WhatsApp chat back up.
Google is taking big steps for WhatsApp users, after which the messaging app will become much easier to use.
Actually, Google is now preparing to make WhatsApp user's life easier and this change will be done by November this year. Whatsapp, the most popular Instant Messaging app has around 1.5 billion users worldwide.
Here Is The Whole Story – Messaging app WhatsApp !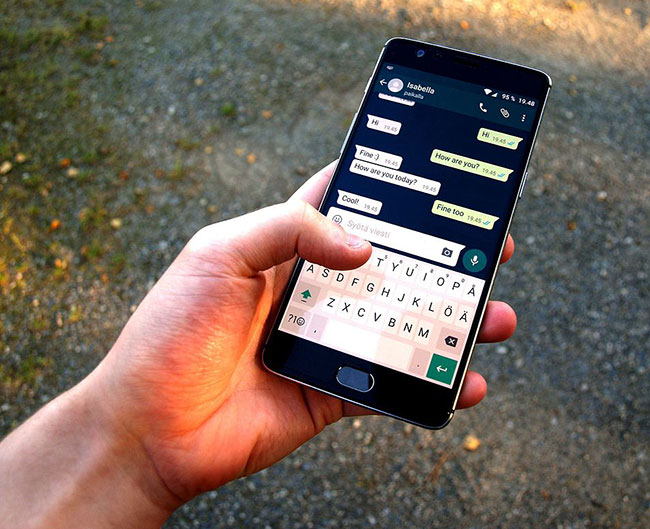 Let us tell you that you had to use Google Drive to back up WhatsApp chat so far. But now you do not have to finish the storage of Google Drive to back up your Whatsapp Chat. WhatsApp's parent company Facebook and Google have recently signed a deal. Under this, users can take the WhatsApp Backup in their personal account for free.
According to this agreement between WhatsApp and Google, WhatsApp's backup will not take up space for Google Cloud Storage from mid-November.
Facebook and Google, the owners of WhatsApp have signed the deal but presently it is not in motion however it is believed that the feature will be active from November 12, 2018. This means that backups currently retrieved on Google Drive will remain, however, the available quota will not be reduced.
In order to take advantage of this agreement between Google and WhatsApp, you have to be careful that you have chosen to back up your data through your Google or Gmail account. The same Gmail account that WhatsApp users are currently using on their Android smartphones.
Benefits Of This Upcoming Feature
After the launch of this feature, WhatsApp chat back up or data will not occupy your Google Drive's Space and you can use the remaining storage of Google Drive for your photos, document and what not!
Well! let us tell you one other important fact about Google. Most of you believe that you have given plenty of space on Google drive and you can save as many things as you want there, right? But break it belief because it actually is not a belief but just a myth. Yes, you are given plenty of data but not for free, yes, after the limited space given in Google Drive, you have to buy space, only 15 GB is free and then you'll have to pay $1.99 per 100GB per month. But after the launch of this feature, you can save your storage for other things.
We hope that the new feature of Messaging app WhatsApp will equally be liked by users as its other features.