Mahalaxmi temple – No wonder, Kolhapur's Mahalaxmi is one of the most visited shrines today.
Out of their hectic business schedules, people try to find out their ways to make their visit to Kolhapur's Mahalaxmi temple to seek her blessings. Constructed somewhere between 600-700 A.D., Kolhapur's Mahalaxmi temple still holds its aesthetic importance even today.
Reckoned as Avimuktakshetra, Kolhapur's Mahalaxmi stands as one of the those mighty six Shaktipeeth's where people visit to fulfil their desires. Also, the place is well-known for attaining salvation. Mahalaxmi is one of the most divine and pious forms of Maa Shakti. King Manglesh from Chalukya Dynasty is one of the reckoned names associated with the construction of this holy shrine of Mahalaxmi.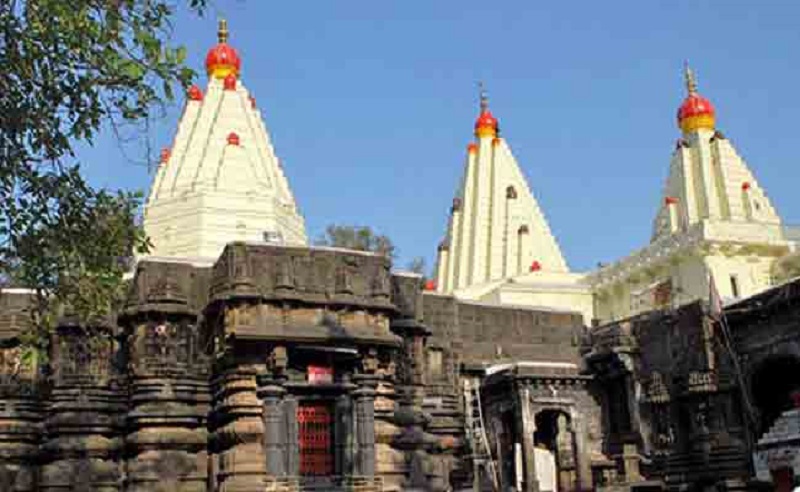 You will also find this place to be mentioned in the chapter of Devi Gita from Srimad Bhagavatam. Carved out of black stone, the idol of goddess Mahalaxmi is around 3 feet in height. The figurine exhibits four arms with gemstones. The upper right hand has a kaumodaki mace while the lower has a fruit. On the contrary her upper left-hand holds a shield while the lower a bowl.
Some devotees reach Kolhapur to seek her blessings for inner strength. According to some prevailing stories, it is said that this was the place where goddess Mahalaxmi defeated Kolhasura, the demon. It is right after his defeat that Mahalaxmi temple marks its presence here. People indulged in seeking her blessings claim to witness the presence of the goddess in her divine shrine. They are of the opinion that the one who is fortunate enough to visit this place and seek her blessings experiences an unbeatable power within himself.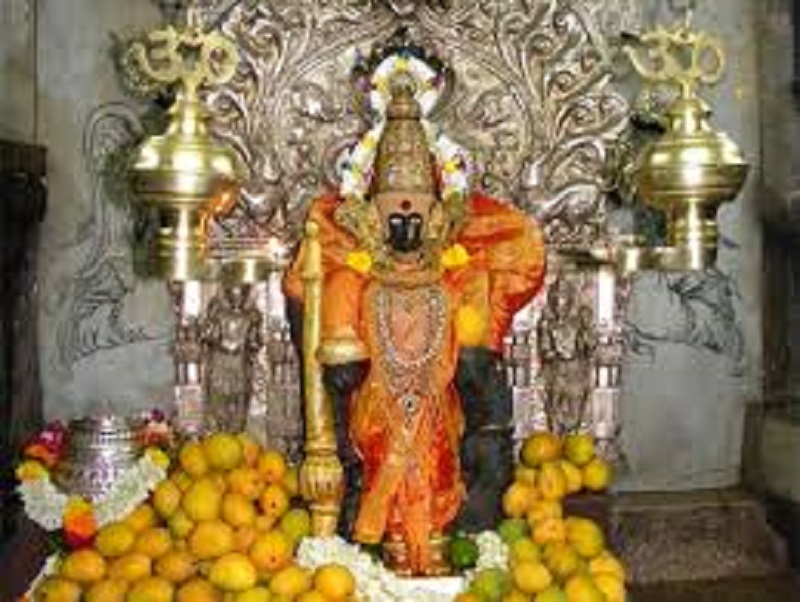 According to few other devotees, the presence of goddess Mahalaxmi signifies herself as the consort of Tirumala's Lord Venkateshwara. Hence, this strata of her devotees are of the opinion that, if you are planning to visit Tirumala Tirupati, it is your responsibility to visit this holy place. This holds true as it is believed that after being deeply hurt by Lord Vishnu's calm behaviour towards Rishi Bhrigu, goddess Mahalaxmi left Vaikunth. She arrived here at Kolhapur and is residing here since ages.
Carved out of immense architectural beauty, the Mahalaxmi temple has enough to keep a person engaged for a long haul.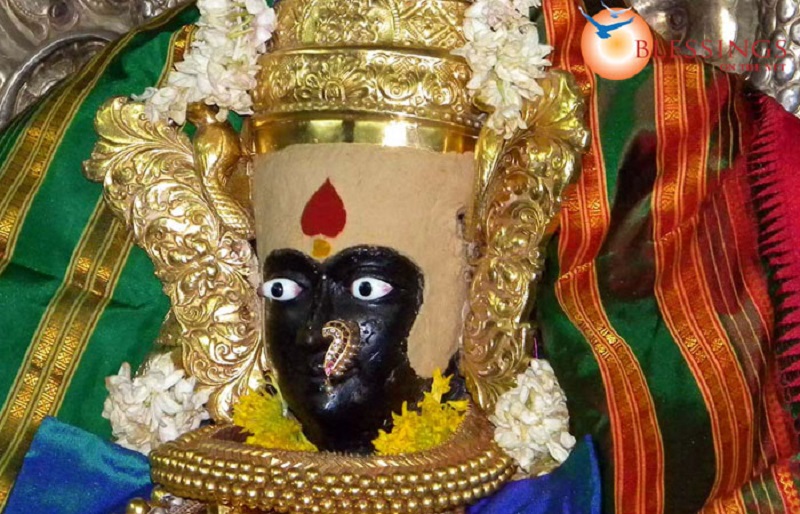 It is believed that the people visit Mahalaxmi of Kolhapur to seek her blessings and advice to overcome all their financial imbalances. Also, a symbol of love, goddess Mahalaxmi is known to shower her love and blessings on those who dedicate themselves whole-heartedly. She is a symbol of the victory of good over evil. Seeking her blessings reflects that one is seeking the blessings of Aadhishakti- the better half of Shiva.
If you are desirous to visit this holy shrine, the best time to visit is during Navratri. Though the temple might be full of devotees, the place is highly pious and serene at this moment. Navratri is one of those fests when the natives of Kolhapur have claimed to witness the presence of Goddess Mahalaxmi.