Career in Humanities – India still suffers from the stereotypes, even in the noble field of education.
Where a student from the science stream or commerce background is treated with reverence, both the young and the old prefer to side line humanities as a subject altogether. We are mentally conditioned since our childhood days to score good grades so that later we are not bound to stick to the arts.
With fewer students joining the arts stream every year, it is all the more evident that parents and students alike have the fear that the so-called 'unimportant' field will not give enough employment opportunities. Not only is employment the only criteria for not choosing arts, but the field itself becomes a credential to measure intelligence in India. While students from the science or commerce background are supposedly studying harder and are considered much more intelligent, the humanities students are sometimes even looked down upon and thought of wasting their time as they do not have much to study.
While students rush towards the notice board in their colleges when the results are out for the science or commerce streams, none of this hustle-bustle exists for the arts. IIT and IIMs witness thousands of applicants racing to win a single seat, but not much competition is seen in the field of arts.
All this points to the fact that Indian students are neither encouraged to broaden their horizons or upgrade their thoughts with respect to their careers and life ahead nor are they taught to nurture and nourish their minds according to the changing times. Career in Humanities – The lack of human rights education in our education system is the culprit.
It is strongly believed today that if you are not struggling to compete with your peers and the existing masters in a certain profession, you do not belong to the rat race and cannot establish yourself or your career.
If you too are made to believe or think the same way by your peers, parents and the rest of the society, think again and this time, think for yourself and what you love to do.
While science and commerce might make you more revered and help fetch more 'moolah', a Career in Humanities will help you understand yourself better while being useful for the humankind in general.
As against popular belief, students graduating in the arts have varied career options to choose from.
Career in humanities options – Writers, government officials, lawyers, bureaucrats, politicians, psychologists, psychotherapists, sociologists, philosophers, social workers, archaeologists, architects, interior designers, journalists and many other limitless career possibilities can be tapped being an arts student.
Writers – Discovering the thrill of playing with words and coming up with new story ideas
Career in Humanities – Literature, as they say is a mirror of the society and life in general. If you love reading and like to imagine different situations and contemplate how different people would have reacted to a similar situation, a study of literature will help you imbibe life skills and give a better expression to your ideas. Through literature, you gain insight into another's mind – their whims and fancies, their notions and wacky ideas. The study of literature will also serve as a window to know important people of the past and what you can learn from them. Your flair for writing can be enhanced through a diploma course in creative writing apart from post-graduation in Literature. You may also choose to pursue Journalism, public relations, advertising or publishing or aim to become a writer or author in the long run. Career in Humanities – A Literature professor can also be a decent career option.
Literature students have the privilege of increasing their career opportunities by taking additional courses in political science, that could lead to a career in the civil services or a course in performing arts, thus becoming music/film/theatre critics or scriptwriters. You can also aim to be a research scholar or a literary researcher if you study sociology with literature.
Writing now-a-days is not only limited to novels, short stories but can be a kind of work involving both graphics and words. You will have the freedom to write on topics you choose or feel strongly about, and seeing your story appear in a newspaper/magazine, column/comic books is a moment of joy. Writing has turned into a lucrative career, off late with scriptwriters and content writers getting a starting salary of approx. 15,000 rupees.
Psychology
As you delve deep into the human psyche, it improves your interaction with others, conflict-handling mechanisms, sharpens your memory and communication skills. Known as an art of scientifically studying the human mind, psychologists analyse the workings of the human mind, dealing with personality, behaviour, attention, cognition, perception, emotions and the functioning of the brain.
The field also leaves you with varied options in the clinical, criminal, child, forensic, biological, developmental, evolutionary, comparative and industrial and social psychology.
Counselling students at both school and college levels, is a much-in-demand career option.
As boring and depressing a career option people might think it to be, but a career in psychological sciences is truly rewarding as every day you get to deal with new people, come across different ideas, varied mind-sets and think of newer and better ways to help which can be challenging enough.
You can start off with research and academics as opportunities in psychology, which is quite lucrative in itself and later go on to provide therapies in your own clinic as you get more money and experience.
Many corporates, hospitals and schools pay good amounts for a psychologist. Certain schools now require corporate workshops to be conducted for understanding and moulding a child's behaviour in the right direction early on in his/her life.
Political Scientist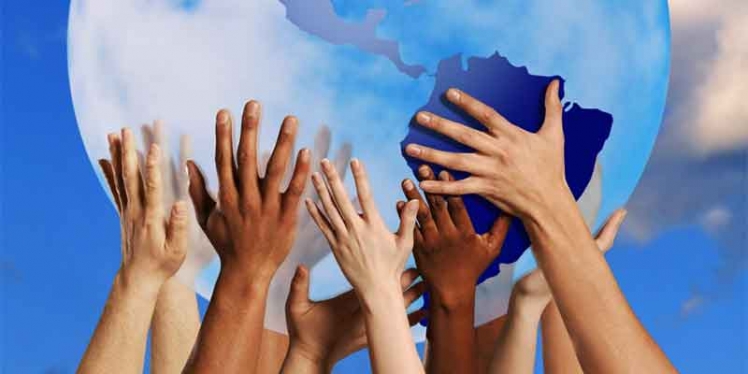 Career in Humanities – A career as a political analyst requires you to have knowledge of different political cultures and systems where your reasoning skills, analytical and intellectual prowess may help you work with the government, research organization, a business house or in political lobbies. You may also choose to work in matters related to public affairs, administration, planning, diplomacy and external affairs. Both civil services and lectureship are probable options too.
Not only will you gain immense knowledge and pleasure working with different countries at a time, but will also have the privilege of being a popular figure at conferences and seminars, with the politicians resting on your advice and analysis.
While India has limited scope for Political Analysts, Researchers and Associates, your work can take you places abroad to work with think tanks or as research experts for developing policies and strategy planning.
Career in Humanities – Linguistic Prowess – A Potpourri of different cultures and languages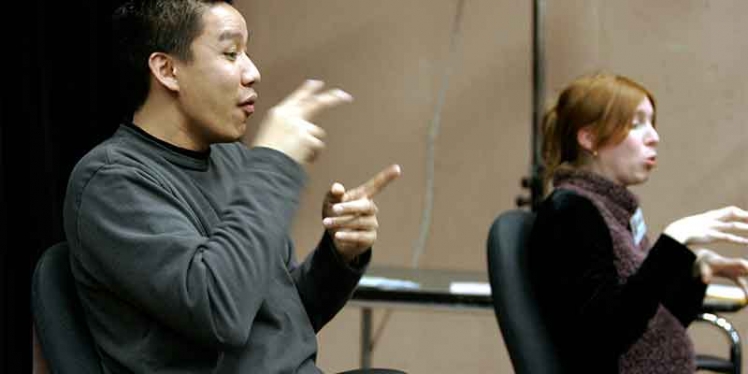 The structure of language, the physical properties of speech and the context for which certain words are used comprise Linguistics.
The culture, people and countries associated with a certain language gives you a broad scope of enhancing business opportunities and travelling to countries that were the origin of the language. If you have a degree in Linguistics, you always have the safe career option of joining teaching in universities, but apart from that you can also do well as an interpreter. As Linguists, you can help with speech recognition and speech translation online. Companies hire Linguists for helping them with foreign correspondence. You can also aim to be a writer, publisher or editor in different languages. Lexicography can also be considered as a serious and viable career choice.
Global Parlance can fetch Professional Interpreters around 30,000 rupees a month which you can increase for your own benefit with the added usage of technology.
Career in Humanities – Archaeologist
A student of history is introduced to different civilizations, cultures and historic events that shape up a generation, to understand and learn from the past and weighing the possibilities for the present and future. You can choose to work in museums, historical centres or with the Archaeological Survey of India (ASI) or divulge into the career choices of an educator, museum researcher, journalist/writer, curator, archivist, lawyer and even a think tank researcher. You will be contributing in preserving archaic and precious objects that form a part of our history and legacy for the future generations.
While an entry-level income can be in the range of 10,000 – 30,000 rupees depending on the institution you are working with, the more time you devote to your research and findings and the more experience you gain will lead to a better filling of the pockets.
There is a vast array of career opportunities in the arts stream, viz.  Social Workers who can earn from rupees 10,000 to a lakh per month, while earning respect from IAS and IPS officers, and NGOs, Anthropologists, Economists, Philosophers, Librarian, Theologists, Classicist, or a career related to performing arts, visual arts and gender studies.
Career in Humanities – Do you still think that the field of arts does not provide any employable skills and is meant for only those who have an existing good source of income and want to pursue arts as their hobby or passion?