Pakistani Army – Pakistan has always been heavily dominated by the army than political parties, and that is the only reason it often gets collapsed.
In Pakistan, army heavily falls on the national and regional politics. This is the reason that the army has destroyed the most powerful Pakistani families, and now if the statement of former Ambassador of Pakistan is to be believed, then the objective of the army is to destroy the family of Nawaz Sharif.
Well! if Husain Haqqani's statements are correct, then it is really a danger alert for Nawaz Sharif.
Elections will be held on July 25 in Pakistan. All political parties are engaged in influencing voters in their respective ways.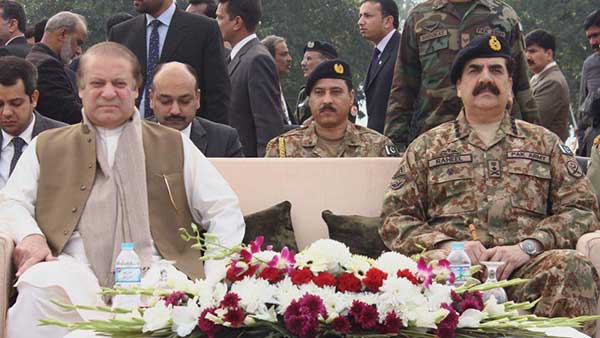 But there is also an invisible force between this electoral stirring which can have a big impact on Pakistan's election results and it is Pakistan's 'Deep State'. Basically, it means that the situation will be directly influenced by the army, intelligence and bureaucracy. However, the army never comes on the front during the election but the democratically elected government is nothing but just a drama in Pakistan.
Don't be shocked, it is not a big deal in Pakistan as it often happens this way only.
Former US ambassador Husain Haqqani, who is facing the threat of arrest in the Memo-gate scandal, made many sensational disclosures during an interview.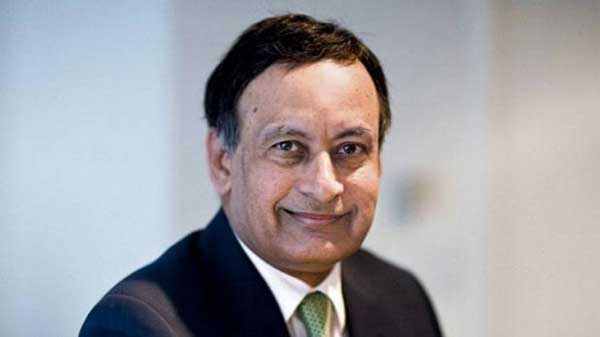 According to Husain Haqqani, this time there is very less chance to get a transparent and honest election in Pakistan. With the help of Pakistan's judiciary, the Pakistani army has been working to ensure the defeat of Pakistan Muslim League (Nawaz) in Punjab province, let us tell you that PML-N is Nawaz Sharif's political party, who is surely one of the most powerful leaders in Pakistan.
Pakistan's judiciary has declared Nawaz Sharif disqualified, along with this they have disqualified few more candidates of Pakistan Muslim League (Nawaz). At the same time, senior officials of Pakistani Army intelligence department are threatening the leaders of Pakistan Muslim League (Nawaz) to join 'Pakistan Tehreek-e-Insaf' which is a political party of former Pakistan cricket captain Imran Khan.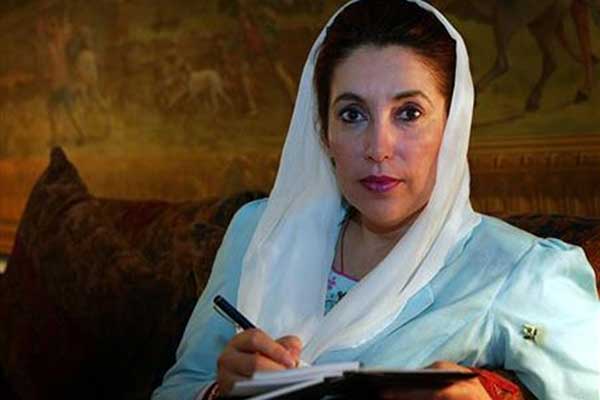 Just before the elections, freedom of the media has also been restrained in Pakistan. It is definitely one of the major moves which should be reported but don't forget we are talking about Pakistan, not India, so don't expect that they would report anything that exposes their loops.
Former ambassador Haqqani says that Pakistan's army wants a government in Islamabad which goes on the orders of the army, not a government that has a public confidence.
In 1970, Sheikh Mujibur Rehman, the leader of East Pakistan's Awami League won the record majority in Pakistan's first general election but due to the unnecessary interference of the Pakistani army, the citizens have gone through a lot that they literally split into two nations, Pakistan and Bangladesh.
After this, the Pakistani army applied its full force to destroy the popularity 'Pakistan Peoples Party' (PPP), headed by former Pakistan Prime Minister Benazir Bhutto, and therefore the army brought Nawaz Sharif against Bhutto.
And now as Nawaz Sharif is also rising with his citizen friendly image so the army is trying to destroy him too.
Haqqani says that whatever the outcome of the elections will come on July 25, in nature, it will definitely bring instability in Pakistan. In short, whosoever wins the election, the people and so-called democracy of Pakistan is absolutely going to lose it.
There has always been a mere democracy and a strong military forces going on in Pakistan.
It is shameful that even after such unstable circumstances Pakistan does not leave any chance to support terrorism.