Mumbaikars spirit – Situated along the west coast, Mumbai (originally Bombay) is a metropolitan and capital city of India.
To be more precise, the HEART OF INDIA. People from long miles migrate to Mumbai due to it's attraction. Mumbai – the name comes from Goddess Mumbadevi, who is believed to be the protector of Mumbai from all perspectives. We have loads of tourist attraction centers, food points and plazas, shines of beaches, museums, art galleries, the Age old Kala Ghoda Fest, etc.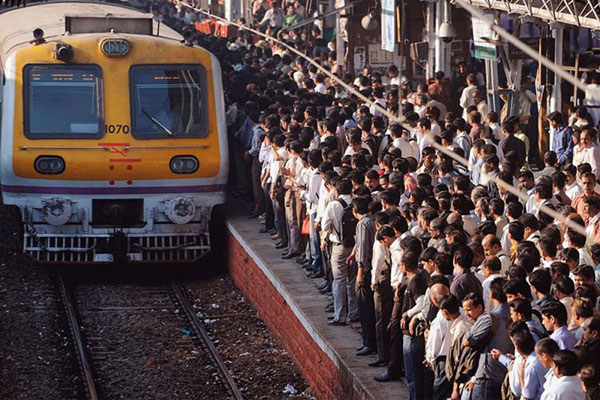 All these factors contribute to Mumbai's economy and rich heritage.
Talking about the life of a simple Mumbaikar, starts early in the morning with the routine household chores followed by rushing for the locals to reach office in time, 9-5 job and again rushing back to catch the local. Happy faces though not because of the struggles but due to huge hearts we carry on within us. All this was going on smoothly till the Black day of 26th November, 2008 knocked and shattered Mumbai.
It is the Blackest day in the history of India when the city which never sleeps witnessed bloodsheds. There were blind firings by Laskar-e-Toiba activists. Some of their targeted sits were CST station, Leopold Café, Taj Hotel, Oberoi Trident, Nariman House, etc. All this trolled to about more than 166 deaths and nearly 300 casualities.
Such events have halted Mumbai in the past too.
Many Mumbaikars came forward to help those in need, drive the victims to the nearest hospitals or emergency centers, helped police, commandoes to locate terrorist attacked zones, offered helping hand for food and water for both the rescue teams and the victims, donated blood for those in need, donated funds. Everyone helped someone by whatever way they could. Mumbai witnessed such destructive events in the past too, but the spirit of helpful Mumbaikars spirit and Mumbaikar never shattered.
Many activists tried to submerge the peace and glory of Mumbai but ultimately failed to do so.
Another incidence which I came across was during the floods that stroke Mumbai in July 2005. The fast and furious life of Mumbai was brought to a standstill. However couldn't smash the Mumbaikars spirit. Merely 52 locals and more than 900 buses were damaged. The loss of private property and the causalities were beyond reach. Mumbaikars do not need any sort of specialized social service training to involve in such tasks, it is the building lock of RBC's of very Mumbaikar's blood.
After all we are Mumbaikars!!!
Ever-ready for rescue operations. People on the day of floods instead of sitting indoors ran for helping others, guided directions, provided foods as within their reach, helped rescue teams, posted emergency/rescue operations photos on social media to receive immediate helping hands, drive those with injuries to the nearest hospitals/emergency centers, etc. No matter how dreadful situation arrives on Mumbai, it's the spirit of Mumbai to tackle all the hazzles smoothly.
Be it Versova cleanup drive, promoting education for those in needs, raising funds for social activities, social celebrations of festivals, dealing with terrorist attacks, raising voice about t no-co-operation movement from the government officials, protest against the malpractices, etc., it is the spirit of Mumbai that always has a upper hand.
This is because, we right from the childhood have been imbibed with the core morals and ethics to help others. We take pleasure to help others.