Re-Making Old Songs – As you can see, that re-making old hit songs is Bollywood's new obsession now. Nowadays, when someone talks about an upcoming movie, one thing is easily guessable i.e. There's gonna be a remixed version of an old song for sure. How many of you guess it? I'm pretty sure that there are many people out there. You know, it's not like they are boring or something, but c'mon, don't you think that the Bollywood singers can write new lyrics? I think that they can. Right from copying Hollywood posters or scenes (Hollywood does that too) but copying down the same popular Hindi songs and giving it a sweet tone touch doesn't make it creative.
Talk about the recent copy-cat songs like Saara Zamana (Kaabil), Dil Mein Chupa Lunga (Wajah Tum Ho), Humma Humma/Tumma Tumma (Badrinath Ki Dulhaniya), Laila Mai Laila (Raees) and The Humma Sing (OK Jaanu) etc there are many more. Honestly, there is not any creativity that really interest people to download these songs.
Re-Making Old Songs –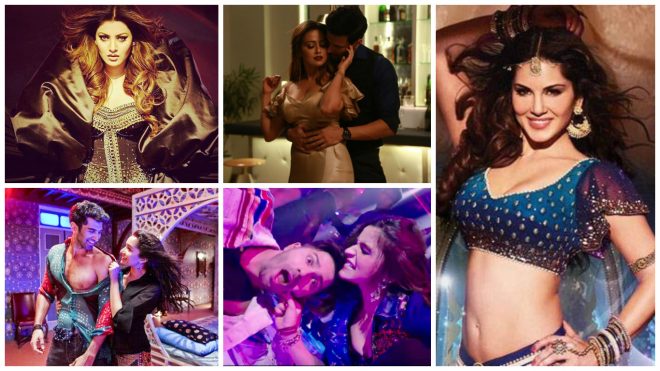 Our Bollywood is kinda more focused on the songs rather than the stories. Plus, they also makes sure to add a bit of English lines and somewhat rapping rhymes, then make a sexy video by showcasing dance moves, that's it. There might be a reason behind it that there is a lack of time that's stopping singers from creating new things. But honestly, if the time is lined up properly, then it's high time that the singers and lyricist start working on something original.
Some people say that directors play it smart i.e. even though a movie is going to be flop, directors decide to put an old version of song with DJ music and that's how half of the people indirectly get attracted towards movie.
I believe that our Bollywood singers are extremely talented and are capable of bringing out the originality. And also, people depend on them and we expect them to do a song which is new and not something which has grooved people in the 90's. We don't want singers to stop making new songs. We all know that the old songs were indeed hit, but adding a disco type tune in 'em again is something that proves "Bollywood lacks originality". OLD IS GOLD, we all know and that's why it's good to be kept that way.
Also, it's not like a new creative song will not getting any importance, because if a singer, songwriter decides to add a unique touch, then everybody's gonna love it.
Some people might like the re-making of songs and I respect their point of view a lot. But, you know, it's just that some of us need new lyrics, new music because our singers can DO IT.
Well, what do you have to say about Bollywood's obsession with Re-Making old songs? Let us know in the comment section below.