Enjoy this lip smacking kadhi, a perfect delicacy on upwaas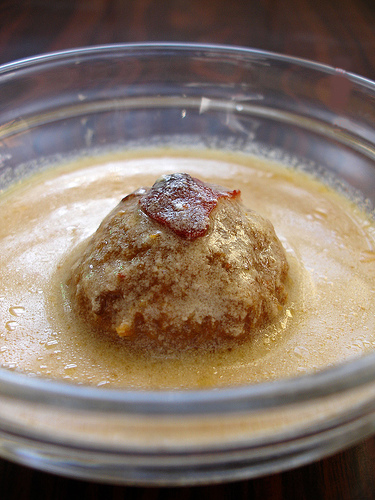 Enjoy this lip smacking kadhi, a perfect delicacy on upwaas
Preparation Time: 15 min
Cooking Time: 10 min
Serves: 4
What you need:
1 3/4 cups curd (dahi)
2 tbsp water chestnut flour (shinghada)
1/4 tsp black salt 1 tsp chilli powder
1/4 tsp powdered cinnamon
1 tsp cumin seeds
2 tbsp ghee
3 to 4 whole dry red chillies
10 to 12 curry leaves
1/2 tsp sugar salt to taste
1 tbsp chopped coriander Method
How to make:
1. Combine the curd, water chestnut flour, rock salt, chilli powder, cinnamon powder and whisk. Add four cups of water and mix well.
2. Heat ghee in a wok (kadhai) and add the cumin seeds. Once the seeds start crackling, add dry red chillies, curry leaves and sauté till the cumin seeds change colour.
3. Add the yogurt mixture and cook till it thickens slightly. Add a pinch of sugar, salt and mix well.
4. Bring it to boil once and let it simmer for 4-5 minutes. Garnish with coriander and serve hot.