There is an array of options available in the phone market. However, considering the busy lives of office goers, there are some phones which perfectly cater to business use…
Corporate Executives are always on the go, and hence their phone requirements are marginally different from the rest.
While planning to buy a business phone, users should look out for outstanding business software, straightforward interface, power-packed performance, and reliability in critical situations.
Based on these criteria, we list below the top 5 smartPhones for business use, aimed at making work easier.
iPhone 5s
For those who aren't on a restricted budget, the iPhone 5s is by far the best smartphone for business users. Bundled in a metal-clad body, it weighs merely 112 grams, and offers a 4-inch display, Apple A7 chipset, and great battery life. However, the highlights of the phone include truckload of apps available on the App store, Apple's proprietary free business software, and fingerprint scanner. Customers can also make good use of Siri, a personal digital assistant which listens to the user's voice and prompts for reminders and other tasks.
Nexus 5
Donning a simple and beautiful design, the Google Nexus 5 is all about speed and power. It delivers a consistent and lightning fast performance, thanks to the powerful 2.3 GHz Snapdragon 800 chip and 2 GB of RAM. Its 5-inch Full HD 1080p IPS display is also incredibly crisp and sharp. The phone does disappoint on the camera front, but that's not a major issue for a business device. It runs the latest Android OS toppled with Google Experience Launcher, and packs itself at an attractive price of INR 27,000.
Blackberry Z10
We all know that Blackberry is synonymous with business phones. Offering an on-screen QWERTY keyboard, probably the best in the market, the Blackberry Z10 sports a 4.2-inch HD display and runs Blackberry 10 OS. Its cutting-edge support for performing business tasks includes push mail service, Blackberry Balance for switching between work and personal profiles, Blackberry calendar for managing schedules, NFC for easy exchange of data, Blackberry Hub for viewing messages & conversations, micro-HDMI port for displaying presentations on large screened TV, and much more. Available at a price of INR 19,000, the Blackberry Z10 is one of the best smartphones for office goers.
Samsung Galaxy S5
Equipped with fabulous note-taking apps, connectivity options, and on-device encryption, Samsung Galaxy S5 scores great in the rat-race of the best business phone. Touted as a serious business tool, the phone boasts of features, such as, Samsung Knox for optimum security of apps, finger-print scanner, water resistance, and much more. Flaunting a vibrant 5.1-inch screen backed by a powerful 2.5 GHz quad-core processor, 2GB of RAM, 2800 mAh of battery and ample storage, the Galaxy S5 is versatile and highly adaptable.
Nokia Lumia 525
This list would be incomplete without mentioning the trustworthy Nokia phones. Nokia Lumia 525, a budgeted offering from the tech giant, comes loaded with a full-fledged Office suite for easy working on documents and spreadsheets. The phone's Beamer app comes in handy while projecting presentations on the big screen. For frequent corporate travelers, the HERE maps feature offers free offline voice guided GPS navigation. Other specs include dual-core processor, 4-inch IPS screen, Windows Phone 8 OS, and expandable internal storage of 8 GB.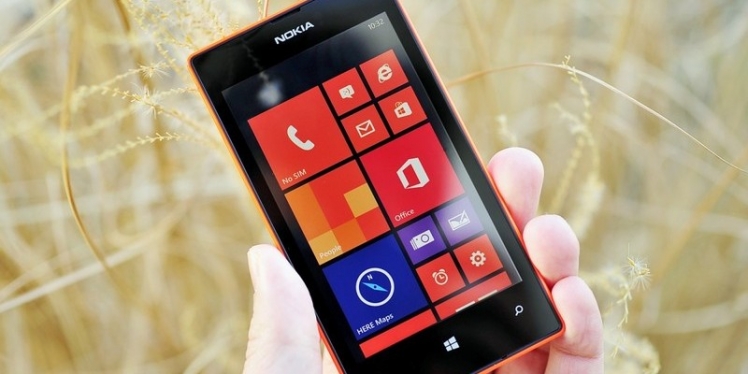 Apart from the above-mentioned top 5 smartphones for busy corporate executives, there are also a few other contenders, such as, HTC One 8 and Sony Xperia Z2. However, the final decision will depend upon the user's brand preference, budget, and requirements.