When it comes to action king of Bollywood, no one can reinstate the place of Akshay Kumar.
With his charming style and Khiladi Adda, Akshay Kumar is known to take away breaths of many. From one love story to another, the story of Akshay Kumar seems to be really interesting with so many love triangles.
Here's a look at some of the women that Akshay Kumar dated – Akshay Kumar's relationship which we would never want to speak about.
Women that Akshay Kumar dated –
Akshay Kumar and Raveena Tandon
Akshay Kumar and Raveena Tandon's affair is one among the most popular affairs in Bollywood which left many hearts broken. By the time were expecting Akshay to get married to Raveena, the duo got separated. The lead pair sizzled up the screen in 'Tip tip barsa paani,' and then the love story began. According to further reports, it was also said the couple got secretly married to each other. The couple got separated after rumors about Akshay dating Rekha became headlines.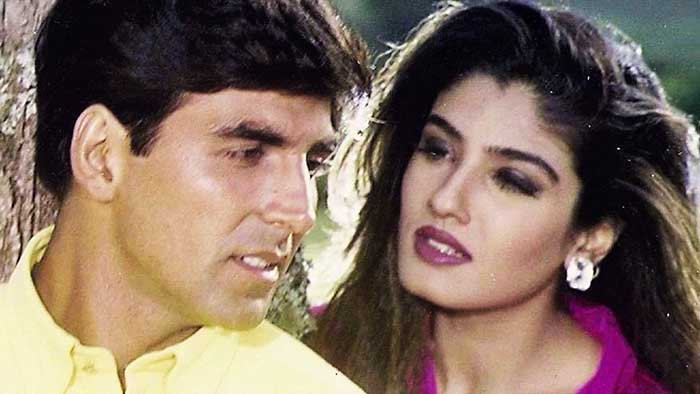 Akshay Kumar and Ayesha Jhulka
Akshay Kumar and Ayesha Jhulka savored success with their super hit movie, Khiladi. The actor was named as the Khiladi of Bollywood since then. However, this super hit movie gave rise to a news which circulated around the lead actors.  Akshay and Ayesha soon became the talk of the town, thanks to the romance they shared with each other in front of media.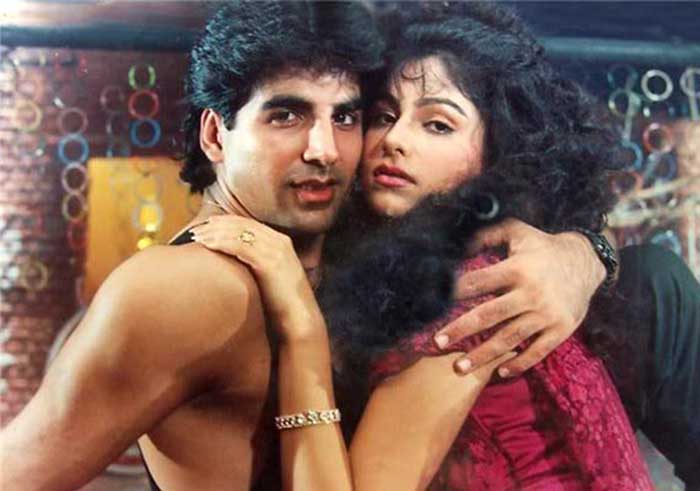 Akshay Kumar and Shilpa Shetty
Akshay Kumar and Shilpa Shetty created magic when they came together on screens. Their relationship frequently created headlines in media and after been a year being together, Shilpa parted her ways from Akshay. After the breakup, Akshay, and Shilpa did not talk with each other but by the time now, there is no more war between the two.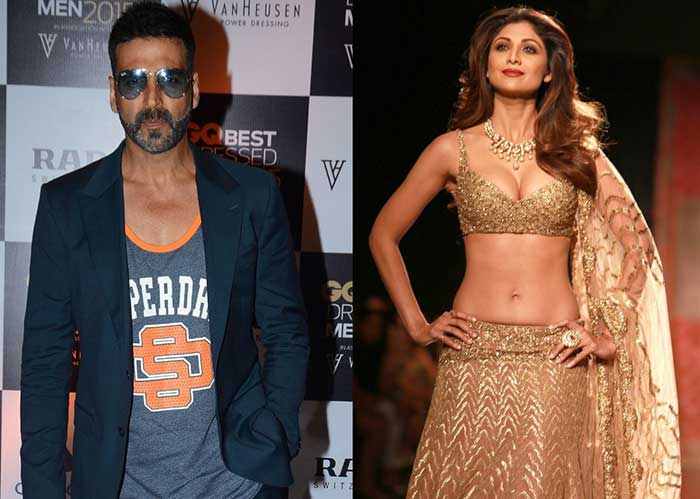 Akshay Kumar and Rekha
According to the grapevine, when Akshay was in a relationship with Raveena, he was also in a relationship with the incredible lady, Rekha. During the shooting of Khiladiyon Ka Khiladi, Akshay and Rekha became too close with each other and the actress was reported to be madly in love with the star. However, the couple got separated after few months of affection.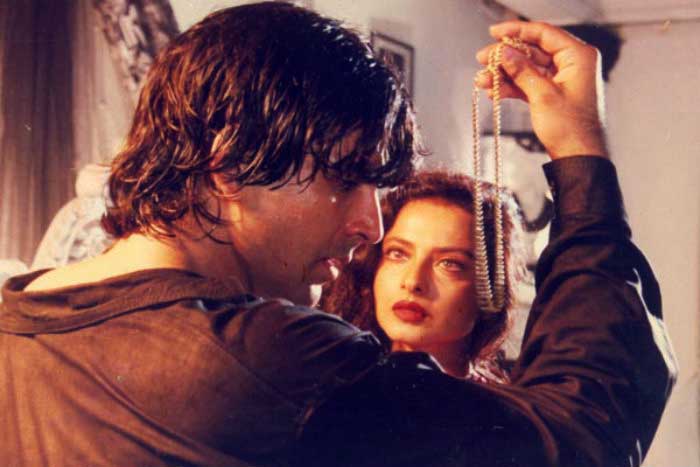 Akshay Kumar and Priyanka Chopra
Akshay's marriage with Twinkle Khanna could not stop his flirty behavior and style. Few years after marriage, there were gossips about Akshay Kumar and Priyanka Chopra's secret relationship. While acting in several movies together like Andaaz, Mujhse Shaadi Karogi, Aitraaz, and Waqt: Race Against Time, the duo started sharing the special moments with each other. The relationship went to such a level that Twinkle instructed Akshay for not working with PeeCee in any of the movies.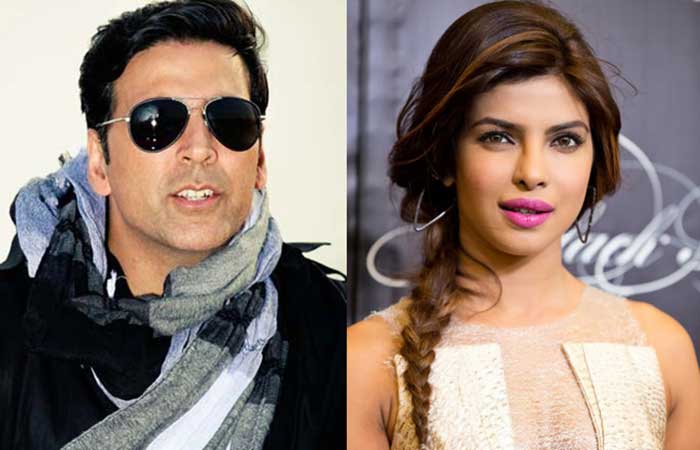 Akshay Kumar and Pooja Bhatt
While struggling to make his place in Bollywood, Akshay Kumar and Pooja Bhatt's relationship started making the news. This was the time when Akki came into highlights because of his relationship with Pooja. It was his friendship with Pooja which allowed him to taste the biggest and most happening parties in B-town.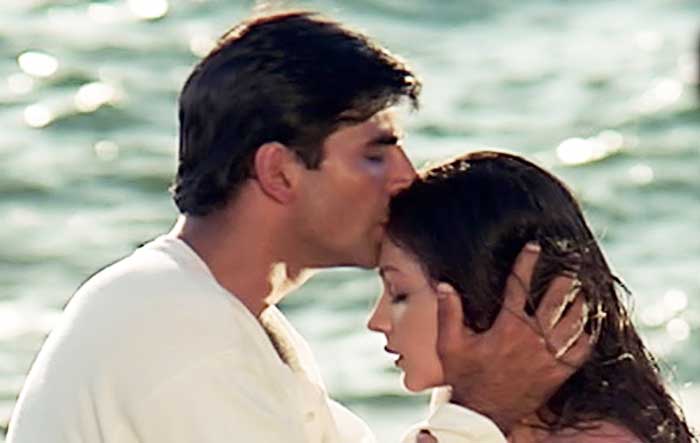 Akshay Kumar and Twinkle Khanna
After dating so many bombshells of Bollywood, Akshay carried a casanova image along with his personality. However, everything came to an end when the handsome hunk met the most beautiful woman of her life – Twinkle Khanna. Akshay and Twinkle walked down the aisle in 2001. Today, they are one of the super gorgeous and powerful couple in Bollywood.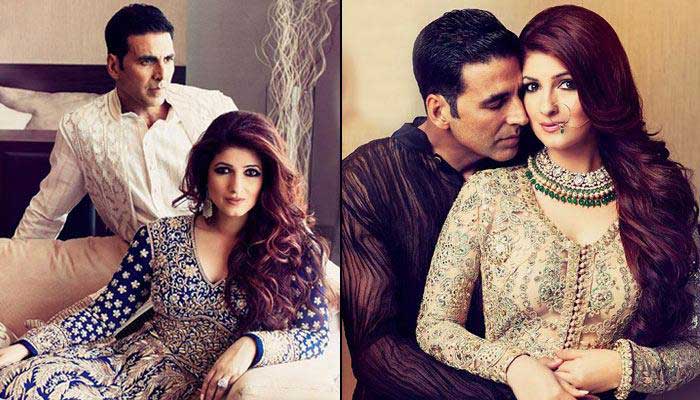 These are the women that Akshay Kumar dated – A few years back there were rumors about Akshay dating Katrina Kaif but the news turned out to be fake. We really hope, Akshay keeps up with Twinkle because we love both of them.