Austrian Cuisine – Food In Austria – A multicultural country Austria has a typical cuisine to offer, which displays a delectable mix of various influences from the neighboring nations.
Austria captured the heart of Habsburg Empire for many centuries.
This multi-ethnic empire included the nations such as Austria, Hungary, parts of Germany, and a part of Italy, which is known as Czech Republic today. It also integrated a vast stretch of Balkans. This immeasurable empire came to an end in early twentieth century, with the calling off of World War I.
This is the reason one sees Italian, Hungarian, German, eastern European and Jewish influences in modern day palatable cuisine of Austria. It simply allures foodies from all across the globe, equally and abundantly.
People from all over identify with Austrian cuisine for their scrumptious pastries, delicious cakes, sweets and some fine wines. Most of the dessert preparations in Austria originate from the capital, Vienna. However, the country has much more to offer, in terms of food, than just the sweet temptations.
When one is in this magnetic country, eating and drinking is surely an experience that must not be missed. Despite strong influences from the neighboring nations, Austria boasts of a uniquely exquisite cuisine. Restaurants in the country serve delicious dishes, whose taste lingers in the mouth for days to come.
Let us discover Austrian food in its most appetizing forms.
Lusciously Filling Treats
All the pleasing dishes are prepared with various ingredients that fill one's stomach completely and gratify the senses too.
Goulash: This is a tempting beef based preparation with its origin in Hungary. Goulash is a typical Austrian beef stew prepared with beef, red peppers, onions, and garnished with paprika.
Weiner Schintzel: This is a delicious treat for meat lovers. It is prepared with thin meat slices dipped in wheat flour, bread crumbs and eggs, followed by deep-frying. This preparation got its name from Germany. The literal meaning of Weiner Schitzel is Viennese Cutlet. Served with potato salad and slices of lemon, it is a must have if one is in Vienna.
Knodel: Who doesn't love dumplings? Well, here is the Austrian version of these little savories. Made in different varieties of Semmelknodel (dry bread), Kartoffelknodel (potato), and Speckknodel (with an extra addition of bacon), it is one of the most popular side dishes. Knodel is eaten as a snack and is also used in soups.
Tafelspitz: This one is for diet cautious people. It is a healthy mixture of boiled root vegetables and beef.
Sweets on Offer
When one is talking about Austrian cuisines, sweet preparations form an integral part of its Gastronomy.
Apfel Strudel: Austrians make this fruit based sweet temptation in a pastry crust that is filled with apples, sugar and raisins. To add a zing of extra taste, rum and cinnamon are popular additions to Apfel Strudel.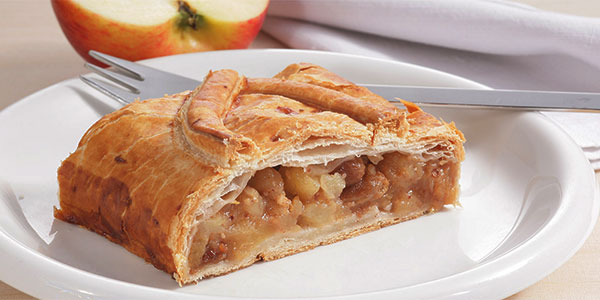 Palatschinken: This is a thin pancake filled with apricot jam, in its most traditional form. Topped with sugar, Palatschinken is also served in other modern preparations with many other substitutes of fillings.
Vanillekipferl: A crusty biscuit made from grounded almonds or hazelnuts with a typical flavor of vanilla. These biscuits are crescent shaped. As per a legend, the biscuits were first made to celebrate the victory of Habsburg military against the Turks.
Kaiserschmarrn: This is another fruits based dish in the form of pancakes. It is garnished with raisins, powdered sugar and fruit compotes.
Sachertorte: Austria's answer to Swiss Chocó preparations is this lip smacking treat. It is a traditional chocolate cake with apricot jam filled in the middle and dark chocolate used for icing.
Austrians are very generous in the servings of their desserts. One typical serving is more than enough to gratify the sweet tooth of three.
Accompanying Beverages
Apart from food and sweets, Austrian populace digs on a rich choice of accompanying drinks too.
A bubbling beer form Austria's native brewery
A bottle of sparkling mineral water from famous Gastein Valley
A red or white wine from Austria's world famous vineyards is something not to be missed at all
Then comes the home distilled Rowanberry Schnapps, another popular drink from Salzburg's diners
Not to forget the coffees, either a Kleiner or Grober Brauner which translates into a single or double espresso is also among desirable accompaniments with meals.
Other flavours of coffee such as Mocha, Cappuccino, and Verlangerter filter coffee are also relished with equalled delight
Coffee culture in Austria emerged in early eighteenth century, when Turks left coffee beans in Vienna. Since then it has been an important aspect of Austrian gourmet.
Along with the culture, the exuberance and the intoxication that Austria offers, a taste of mouthwatering Austrian cuisine should be a part of everyone's bucket list.
Foodies! Get Set And Fly To Austria!