Sexting acronyms – The Generation Y is into a lot of things, starting from ever-advancing technology to new improved methods of flirting.
What's more, even many adults are into cute and luscious sexting habits.
Sexting is the combination of "sex" and "texting" meaning talking dirty and sexy over texts with your beloved. There are many short-forms or abbreviations called sexting acronyms in the sexting scenario which are cute and naughty.
If you still haven't used them, start now!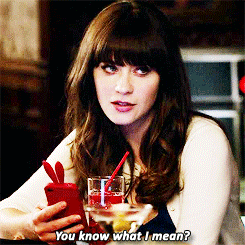 Sexting acronyms – 
It is short for "talk dirty to me". Well, if that is not a clear invitation for you to unleas your naughty side, what is?!
This is short for "let's have sex". Well, this may sound bold but when you are saying this to your boyfriend or husband, they can show-off a romantic and healthy physical relation between you two.
Looks simple, doesn't it? Well, it's not so simple and innocent in sexting. In sexting, it means oral sex. So, when you are sending an invite to your buddy, ensure you use this cautiously… *wink*!
This is short for "nude in front of the camera". When you are on Skype with your long-distance boyfriend, this acronym will come quite handy!
This isn't a typo, buddy! It is short for "get your pants off". Picture this, your hubby is coming home from work and he sends you this sext. You know what you need to do, don't you?
Sounds like some code, doesn't it? Huh! This is short for "see you for sex".  Well, this acronym is the best suited for "friends with benefits". Cool, don't you think!
This isn't the short for "need for speed". Not anymore. Now, it's "need for sex". And "need for speed" was becoming to mainstream!
No matter how smart children think they are, parents are always smarter! So, when you send this code to your boyfriend, it's a signal for "parent alert"!
This is short for "kiss on the lips". Well, this is not entirely flirtatious. This can be a little romantic too, don't you think?
This is the acronym for "kiss for you". This acronym is used when your boyfriend or hubby sends a kiss that's meant solely for you!
In case you haven't yet come across so many of thee, do your research now and sweep your lover off his feet!