Tum Tum Asia restaurants – India has something notably common with other Asian countries.
That is the Autorickshaw as the cheapest means of transport. Someone who has taken a ride in an Autorickshaw around Delhi knows how deep a bearing it has in Delhi's transport system. These black and yellow vehicles are the inner-breath of Delhi that ferry you to places through winding alleyways. Have you ever spared a thought on how these vehicles have carved their niche in the bustling business of OLA and UBER?
well, in other Asian countries like Japan, Bangkok or Beijing too you will find likely Autorickshaws as a predominant means of transport. When you have to travel short distances, these vehicles are irreplaceable. A restaurant has taken ispiration from these vehicles that are widely known as Tum Tums and named their restaurant Tum Tum Asia. This is a progressive Pan-Asian restaurant which opened its gates for the foodies in the Nehru Place. These are known to serve authentic treats that the local vendors will seem to be selling across Asia.
This restaurant is one of its kind because here you can taste the street foods from the streets of Beijing, Tokyo and Bangkok in their true form. Some attributes of this restaurant will catch your fancy effortlessly every time you visit which goes like:
There is a lot of drama in the way they serve:
Everyone does love a little bit of drama in their food and Tum Tum Asia could perhaps read our minds. You will love the LPG drink served their in a cylinder like serveware. This drink is refreshing and they serve in an Instagrammable way too. In the Barrel blast drink, there is a strong and lingering tamarind taste present and comes in a barrel-like serveware too.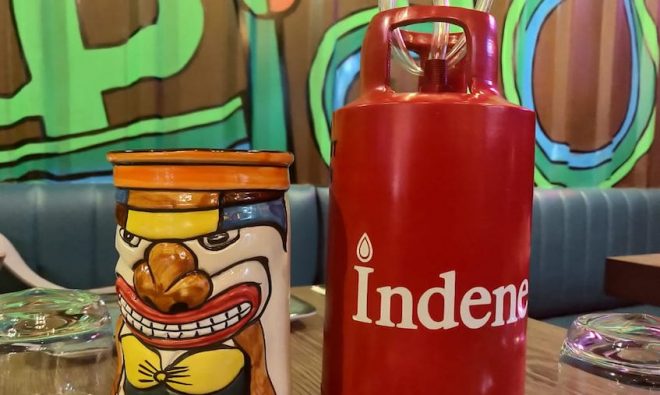 Dim Sum FTW:
If you want to feed fat the rainbow food trend that is making a buzz in social media, you are ought to visit Tum Tum Asia for their Dim Sums because well, they are class apart. You will definitely go ga-ga over the Dim Sum menu of this restaurant as they are inundated with colors.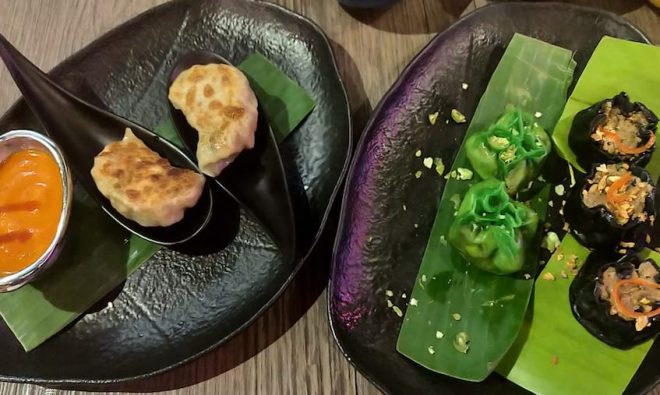 It's a vegetarian's delight too:
If you are a vegetarian, the Gogo-Pogo Dim Sums will become your sole food because they not only look cute but do justice to your taste buds to. There you will see extensive use of water chestnuts which will lead to explosion of flavours in your tongue. There is another binge worthy option too in the Dim Sum Menu which is Peek-A-Boo Dim Sums which is an assortment of Mushrooms and Silken Tofu which will grace your plates.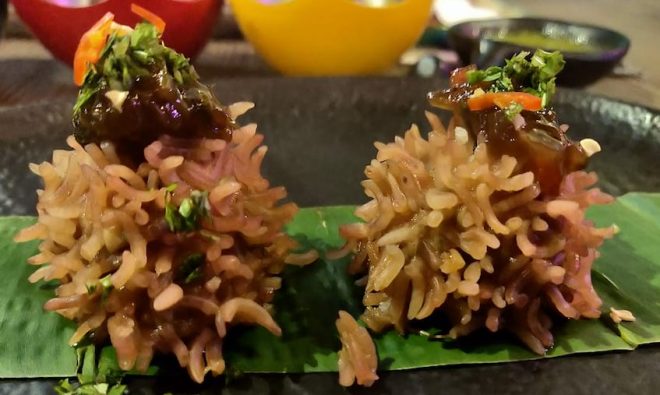 In case if you are a meat-devourer, we completely recommend Tum Tum Asia's Dim Sum Naked Cactus. It has the faux Cactus look on it created from the rice-layer as the outside coating. This is quite an innovation from the expert chefs who deserve hands down!