Small european towns – An European holiday is everybody's dream come true and when there is one askew, one can't simply wait.
However, Europe is all about highlands, rich culture, whiskey and all things idyllic, especially the less explored small european towns will leave you mesmerized. The postcard like landscapes that you can feast your eyes on, will only be found in Europe and if your wanderlust always keeps you on the edge and you feel really happy when you explore new places, here are a few small european towns that you should add in your bucket list.
Small european towns
1 – Manarola, Italy:
It is a sight to watch for its rainbow-colored homes carved into an impenetrable wall of stone flung in the Mediterranean coast. The effervescent fishing town is highly famed for its wonderful wine, especially Sciacchetra. Then there are the paintings of the artist Antonio Discovolors who was so besotted to Manarola that he dedicated his later works to the to the town.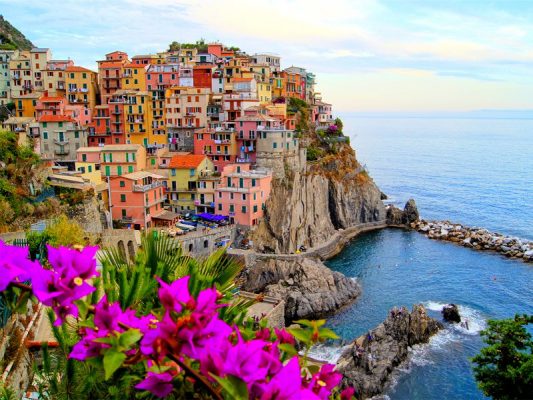 2 – Garmisch-Partenkirchen, Bavaria, Germany:
It is Germany's mountain resort town which takes around 20 minutes from Munich. These were once two separate towns, one Roman and the other Teutonic which later were forced to combine after the 1936 winter Olympics. The main draw about this place is the narrow, cobble stoned streets that line with the historic buildings in Bavarian Gasthaus style. The facades are painted with pastel colored imagery belonging from pastoral and religious scenes.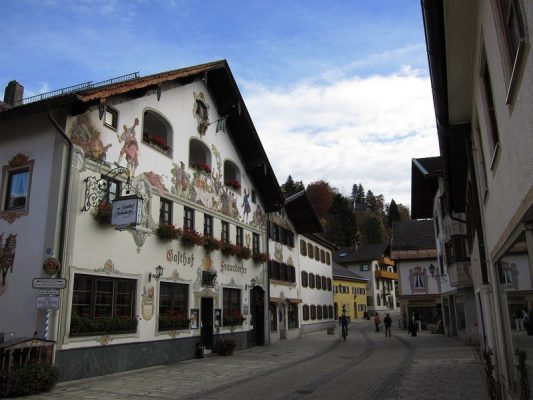 3 – Portree, Scotland:
This is the largest town in Scotland's isle of Skye. There is a lot of hustle bustle in the port because of being the key cultural center. You will be exposed to a lot of pubs, seafood restaurants and breathtaking views aligning the bay. There are rock formations, such as Old Man of Storr, Kilt Rock, and standout pinnacles of Quaraing that win brownie points.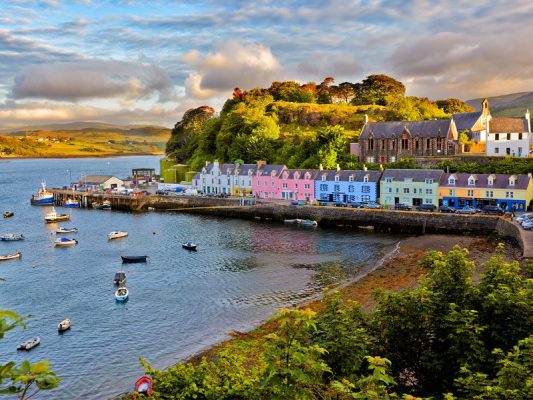 4 – Reine, Norway:
This is a really small fishing village which houses the idyllic arctic island of Moskenesoya where the population is hilariously less, around 300 people. This is located in the north of the Arctic circle and voted the most beautiful village of Norway. There are remote wilderness in the region that boasts of sapphire bays that border on the edge of breathtaking mountains and the towering fjords. There are fisherman's cabins, cozy visitor cottages and direct access to the Norwegian sea that make it worth your while.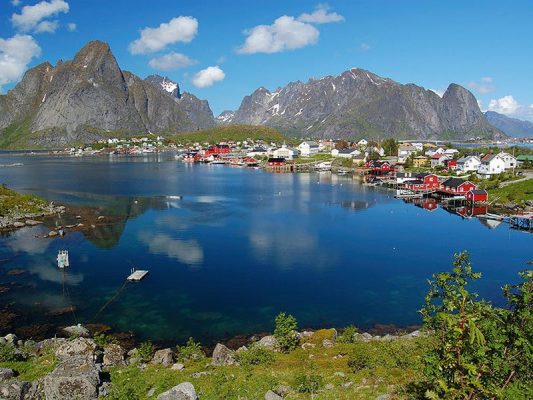 4 – Colmar, France:
This place dates back to 19th century which earned the benediction of the title 'little Venice' for the waterways through the medieval streets. It is imbued with both German and French influences and it is a well-preserved Alsatian village. The local bakeries selling Kugelhopf and croissants will make you coming back for more. Their eateries also specialize it Sauerkraut and foie gras and you can see the architectural delights plentiful.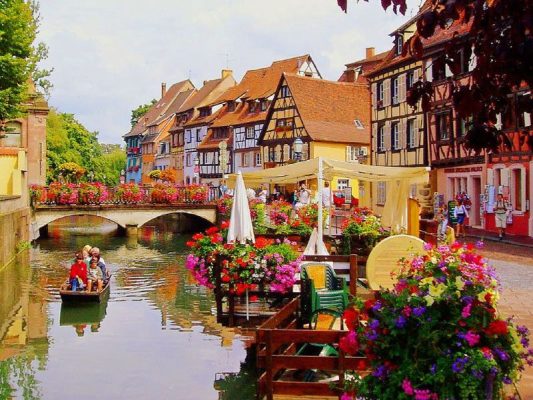 These small european towns make your appetite for travel increase and you should visit these at least once in your lifetime.