Fashionista Alia Bhatt is beautiful, She is talented and always stays in news for her unique fashion statements.
Whether she carries and Indian look or a next door girl look, she always leaves her unique impression. Alia Bhatt started her film career as a child artist in 'Sangharsh', and later, the director Karan Johar launched her in Student Of The Year, the movie was a super hit and just after the release of this movie Alia became the icon of many college girls.
Be it her roles or dressing, Alia loves to play with new things and she always does new experiments. At the same time, people also love the freshness of her style.
So let's see the style of Fashionista Alia Bhatt which makes her different from others:
Fashionista Alia Bhatt –
Denim
Denim is the first choice of every college going girl and even Alia loves to wear denim and there is a special place for denim in her wardrobe. From airport to her promotions, she is often seen wearing Denim during the special events. She looks perfect in denim and her funky tops and even people also like her seeing in denim paired with the funky tops.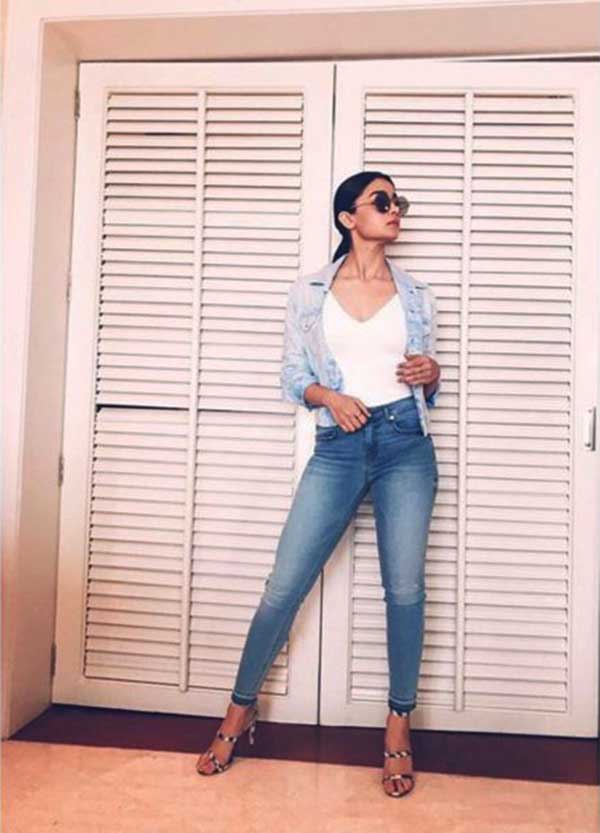 Sneakers
While the other Bollywood heroines are mostly seen in Heals, Alia has made sneakers a new style set-up. It's Comfortable and stylish too. Alia always styles her favourite sneakers with different dresses. Earlier girls hardly wear sneakers but Alia has given a completely new definition to sneakers that now almost every girl prefer wearing sneakers.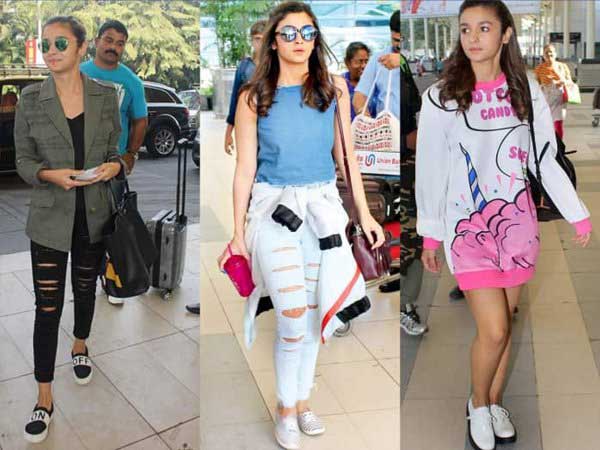 Comfortable Fashion
Earlier heroines used to make a lot of efforts and often compromise with their comfort in order to look good. On the other hand, breaking the stereotypes, Alia says, fashion means comfort. Therefore people are really liking her freestyle comfortable fashion.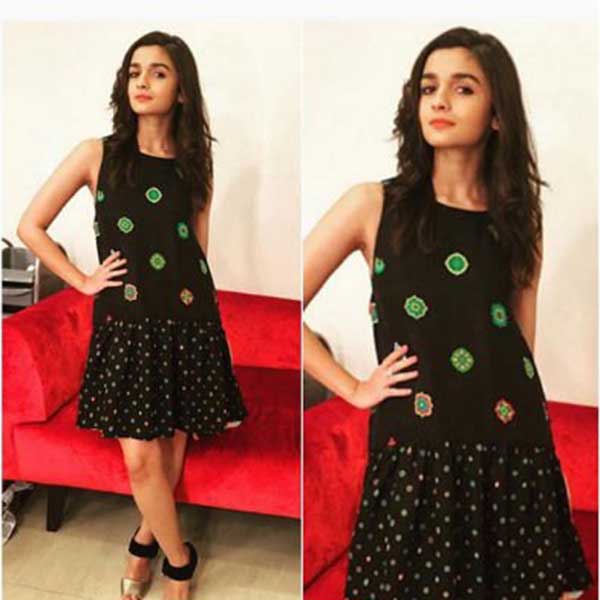 Experiment
When it comes to looking different from the crowd, Alia knows it very well. People often prefer to stay in their comfort zone but Alia always does new experiment even if they are out of her comfort zone. Not only in her films but she does these experiments with her daily wears too and her extravagant style really suits her. Remember her Green lehnga that she wore in Sonam Kapoor's marriage, the lehnga took Alia's fashion statements to a whole new level.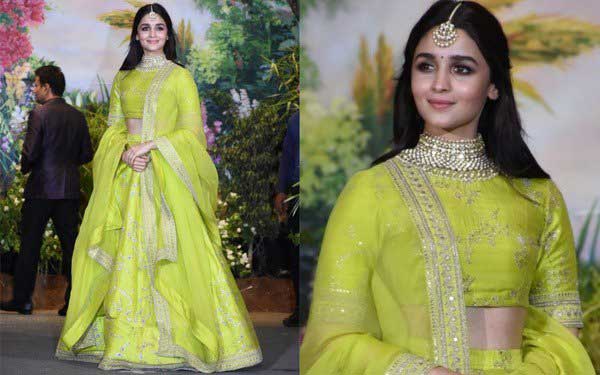 Indian Style
When Fashionista Alia Bhatt falls into a character, she becomes completely like that, for example, her character Sehmat in Razi, she carried the gentleness of Sehmat's character not only in the movie but throughout the promotions. She gracefully carried all her India wear during the shoots and promotions. After her movie, Indian wear again became in trend. Girls are taking inspiration from her beautiful clothes, consequently, many beautiful dresses made their way to the market.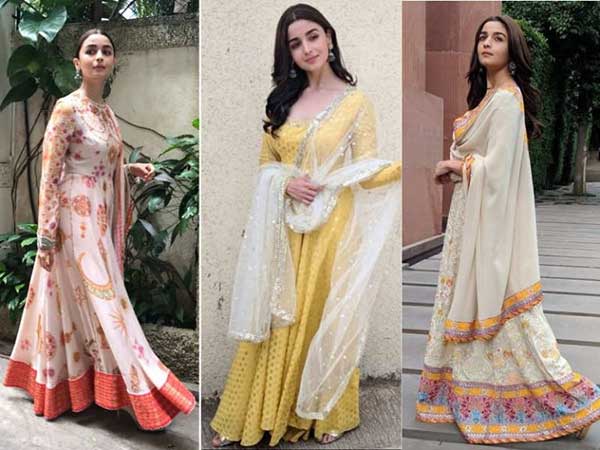 Fashionista Alia Bhatt style is exactly similar to her personality, perfect blend of glamour and simplicity. Sometimes she looks like a young naughty girl and sometimes she looks like a sensible woman. Despite her many characters, she looks comfortable in every style. This is the reason why the viewer of every class is becoming convinced of her fashion sense. Anyway, if the style is comfortable, then it can be adopted for a long time and so, calling her the new fashion queen of B'town wouldn't be wrong.