Jhanvi Kapoor Did A Nose Job – Everybody is busy talking about Jhanvi Kapoor's debut in the Bollywood Industry. Oh and how can we forget about her fashion sense? Jhanvi Kapoor surely knows how to be in news. Be it her casual outings or being called a dancing diva, Jhanvi Kapoor is in the limelight nowadays.
The 20-year-0ld star-kid is receiving all the attention right now. Her gorgeous looks prove that she is grown up to be completely a stunning diva. It's just a matter of time, and then she'll be acting in movies as well. I'm sure that all her fans are damn excited to see her in movies, right? Well, like I mentioned that she is always in news, the recent one will blow your mind.
So, 20-year-old Jhanvi Kapoor is rumored to have gone under the knife to slim her nose.
Yes, you've read it right.
No doubt, Jhanvi Kapoor's transformation is amazing, but these "before and after pictures" is disturbing people. There are many out there, who think that Jhanvi Kapoor has got her nose job done. It is been said that if this rumor is true, then it won't be surprising enough because even Sridevi did the same thing when she was just a teenager trying to make it big in Bollywood.
Take a look at this "Then and Now" picture.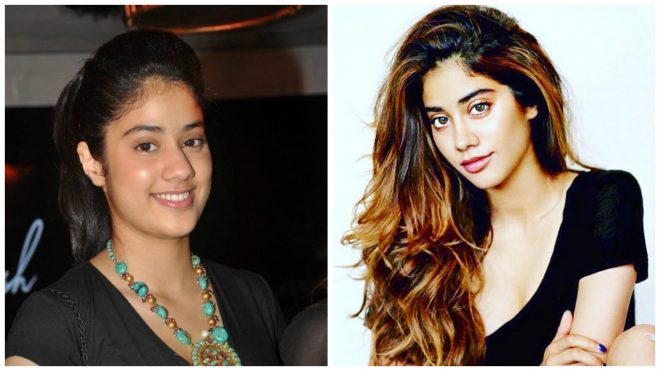 These pictures have raised many questions. The difference between her "then and now" pictures is what left people thinking about her "nose job" thing. It is all happening because she is growing or does she really did a surgery to get fats removed? It seems we will have to wait for Sridevi to answer the question.
The change in Jhanvi Kapoor's nose cannot be ignored at-all. One can clearly see that earlier her nose was quite big and now it seems slimmer. Is this the magic of nose surgery?
Here are some pictures that you must see to spot the clear difference.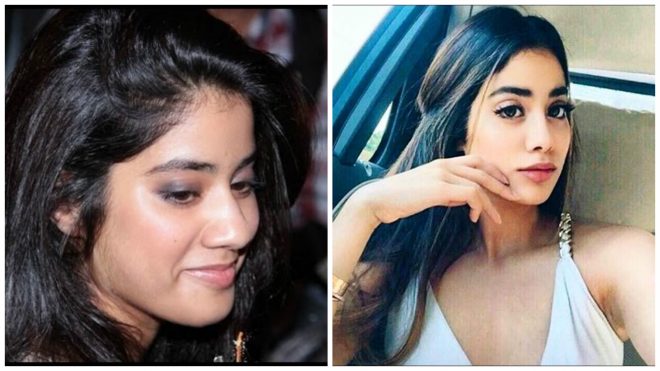 Like I mentioned, Sridevi was also rumored to be gone under the knife to fix her looks, but Sridevi came forward and rubbished all the rumors by saying "Work out, eat right, be focused, and stay happy." Other than that, Sridevi's darling daughter Jhanvi Kapoor is gorgeous, and her pictures prove that she is Bollywood-ready too.
Jhanvi Kapoor Did A Nose Job – It'll be interesting to watch her in movies.