Bengali Fish Curries – Food is a indispensible part of the existence of Bengalis and their love for fish is at par with an Italian's love for Pizza.
Fish is a staple food in Bengali households, especially during lunch, the proverbial 'machh-bhat' (fish curry and rice) you all are aware of. You can take a Bengali out of Kolkata but can never take Kolkata out of a Bengali.
If you are a vegetarian, you will have to make amends with your choice once in Kolkata because Bengalis love to adulate their guests by feeding fish. Hospitable people as they are, will pamper you with the below mentioned bengali fish curries once you are a guest at their place.
Or if you are lucky enough to win over a Bong damsel into marriage and become a 'Jamai' (son-in-law) then you are sorted for these bengali fish curries for life . Read on below:
Bengali Fish Curries –
1 – Elish Machher Paturi:
Eelish or Hilsa is the life-blood of Bengalis. In monsoon the air would infused with rich aroma of Hilsa cooking in Bengali households. Paturi means smearing the Hilsa with mustard paste with generous amount of green chillies and oil. This is heaven in mouth. Take note!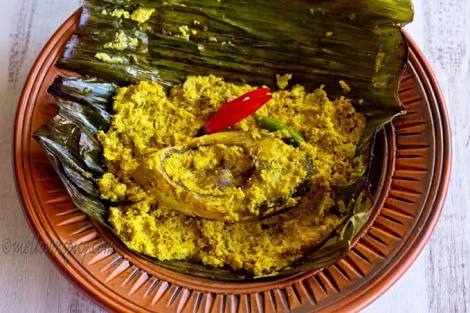 2 – Eelish Machher Begun Jhol:
This fish curry is prepared with Hilsa itself with the side of chunky pieces of eggplant. Black cumin seeds and chillies are splattered before cooking the watery fish curry with green chilli paste and turmaric powder.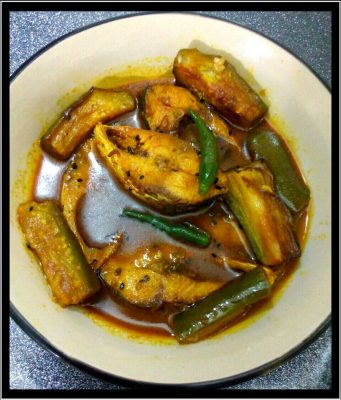 3 – Rui Machher Kalia:
This kind of fish curry is prepared with Rohu fish that is widely available across Kolkata and not a single day passed in Bengali households without consuming this fish. However, the conerned dish is made with using yogurt, green chilli paste, red chilli powder, onion-garlic-ginger paste and lots of raisins. This has a thick gravy and there is a lot of oil used to cook this delicacy. You will be served Rui Machher Kalia with a plate full of steamy rice.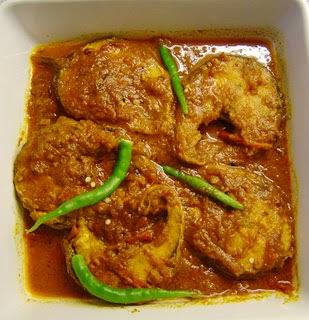 4 – Pabda Machher Jhal:
This is a ceremonial dish n Bengali household whose roots are in Bangladesh. Pabda is a highly regarded fish in Kolkata which is rich in nutrient value too. This kind of fish curry is cooked with tomato paste, turmeric powder, green chilli paste, red chilli paste and ginger paste. Beforehand, some black cumin seeds and whole green chillies are splattered in oil. Whatsoever, Pabda is tasty because of the buttery softness and the curry has a fiery hot gravy which is served with steamy rice.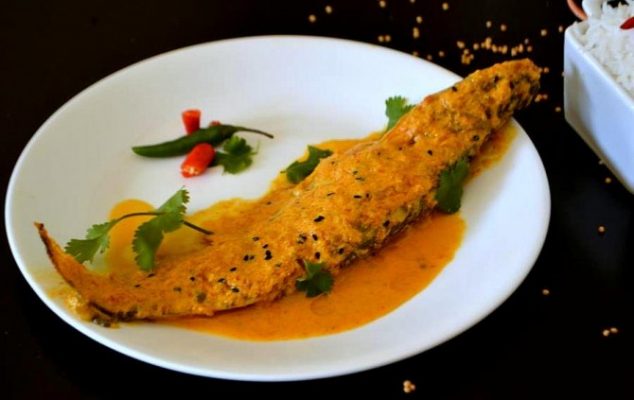 5 – Moya Machher Tok:
This is not a typical fish curry but a Fish Chutney where tamarind is used for the sour taste. Small Carplet fish are deep fried in oil then cooked in tamarind paste with the side of sugar, chillies and salt to cook this savoury dish.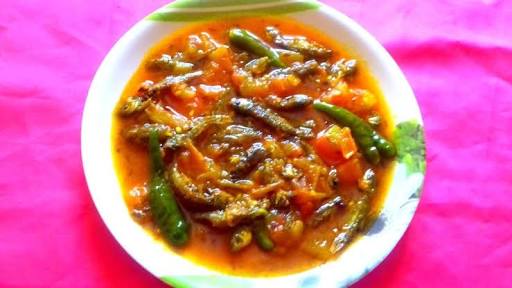 So next time you are in Kolkata, don't forget to treat your taste buds to these awesome bengali fish curries from bengal. These have a nostalgic side and Bengalis made sure not to incorporate any changes in the way how their ancestors cooked these dishes.