Funny Questions About Sex – SEX is a big topic.
You know, it isn't just about two people coming together to have sex. We all know what "SEX" is but we also don't have a deep knowledge about it –IF you know everything about it, then that's good.
On internet, there are many people who ask questions about sex and while reading it, it makes us go "Oh yes, that's a good question." On the other end, there are people who ask questions that makes us go "Wait, what…is this person joking?" and then we laugh because we think that it's hilarious. Sometimes even our FRIENDS ask stupid sex questions and we laugh at it first, right?
Similar to that, many internet users ask dumb questions and some take "SEX" on a whole different level.
Enough talking, it's time you read these questions now. Some might not e directly related to sex but they're worth reading.
What's the matter with touching?

All the virgins out there – How are you doing?

Hey Crush!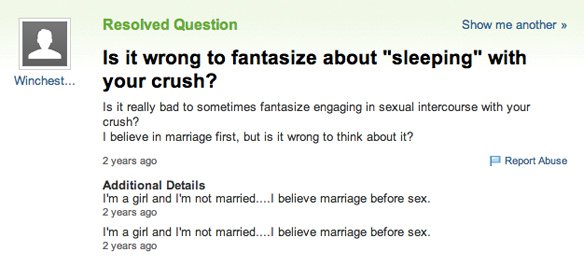 BUTT…okay!

And the damage is ALREADY done.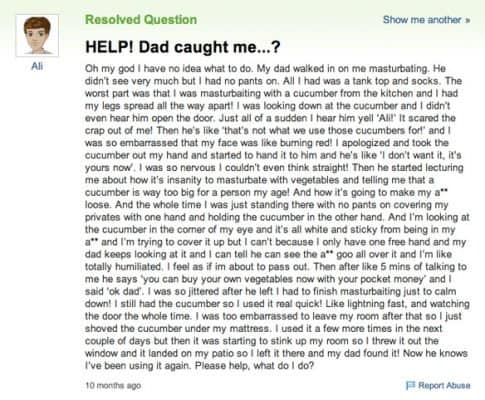 That's too much LOVE for Pizza.

The question is, how could this have happened? Okay!

Hey Justin, are you reading this?

Virginity is gooooonnneeeee…

The answer makes it more hilarious.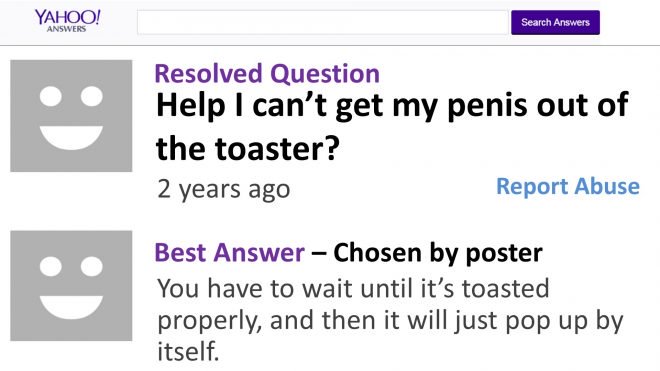 Funny Questions About Sex- Do you want to add some questions in this list? Let us know in the comment section below.