Cats With Heterochromatic Eyes – The adorable twin cats "Iriss and Abyss" from Saint Petersburg have been mesmerising the whole world with their heterochromatic eyes. They have their own Instagram account and you'll be surprised to see their cool photo-shoots. I think that the world has taken a glimpse of 'em, but just in case if you've not seen them, then this one is for you.
It is believed that the twin cats have the most mesmerising eyes. Yes, they have Heterochromatic (i.e. Different eye colours) eyes. Iriss and Abyss are now on Social Media and their proud owner keeps sharing their wonderful pictures together. They've total 111k followers on their Instagram account.
Yep, isn't that awesome?
Take a look at these pictures and I bet that you'll crave to have cats like 'em.
Meet twin cats Iriss and Abyss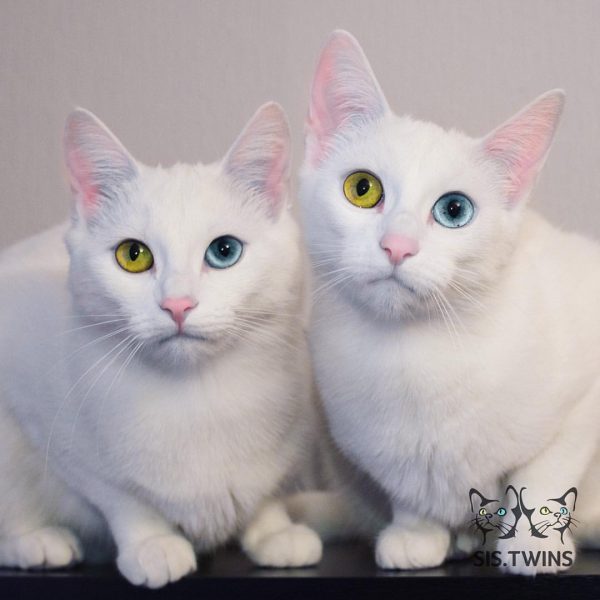 Awwww! Look how they're dressed up in a bow tie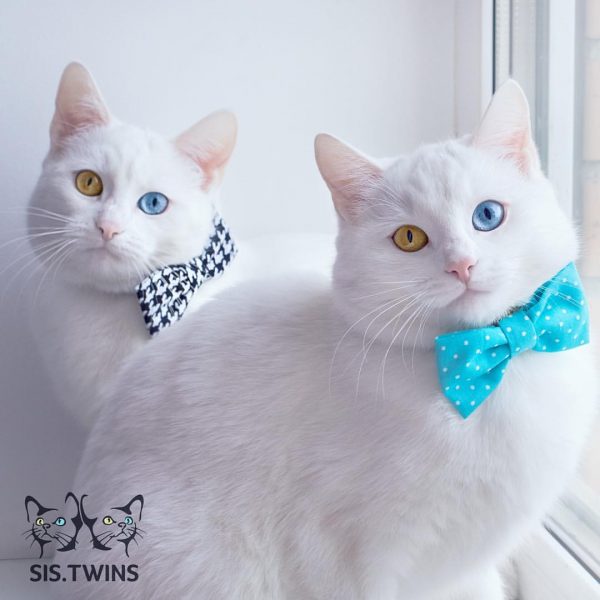 (1st Cat) – What's going on? (2nd Cat)- Look into the camera, we're getting FAMOUS 😉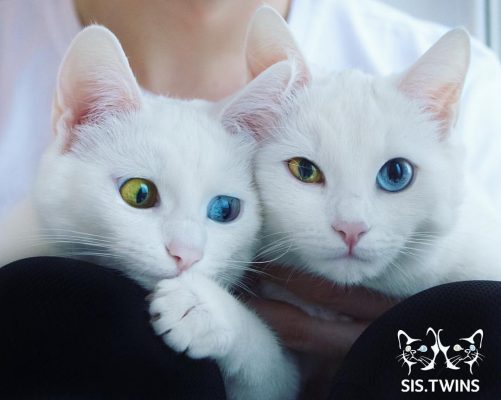 Now that's how they celebrated their Christmas 🙂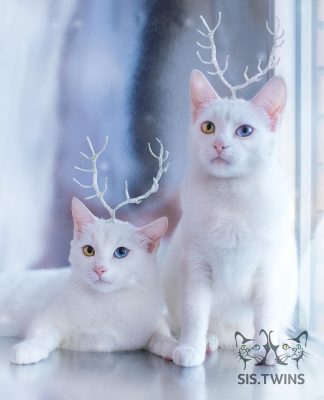 Funday!!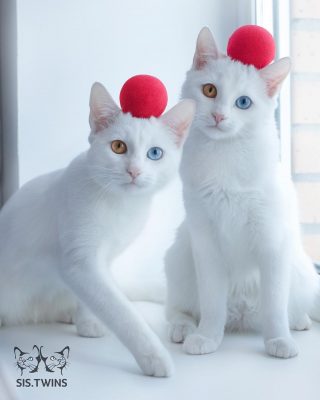 Well, as you can see that the cats have different eye colours, it is because they've a genetic eye condition (Heterochromatic) which is basically a difference in coloration. It is also a result of the relative excess or lack of melanin.
Even humans have this eye condition. Yes, heterochromatic term is quite popular amongst human beings as well. You can just Google about it, and you'll easily get to see tons of people with this eye condition.
Now, I know, that some of you might be thinking that "wish I had eyes like 'em" 😉 You know what, I secretly wish that too. But anyways, it's not gonna happen so, lenses are the only freaking option. 😉 (You know what I mean, right?)
Well, take a look at these pictures too.
Awwww! They're seriously looking so damn cute in Star Trek uniforms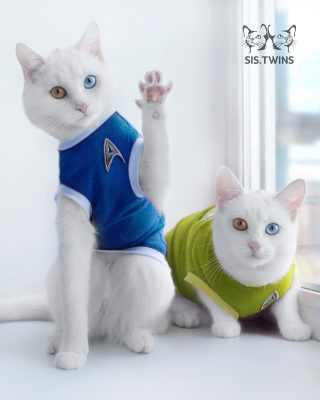 The Halloween FUN!!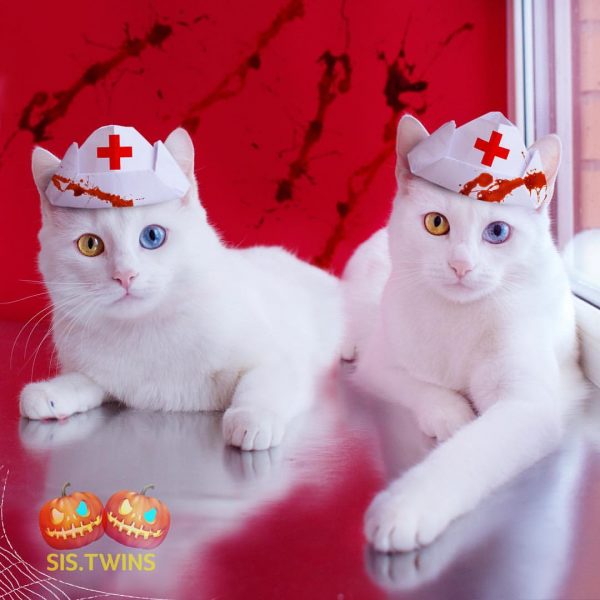 Sisterly love!!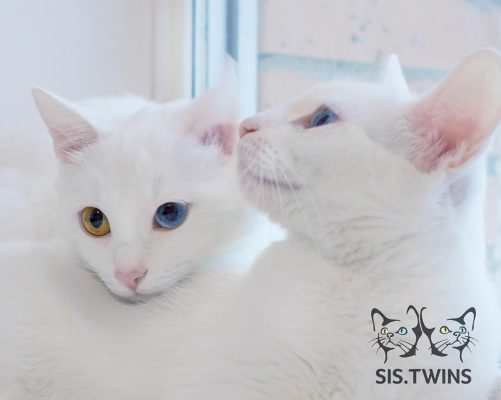 No need to take a look into the mirror 😉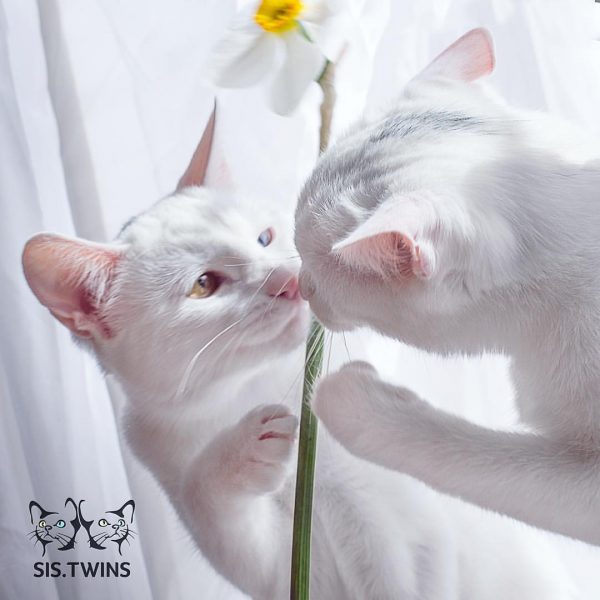 The bouquet never looked so good 😉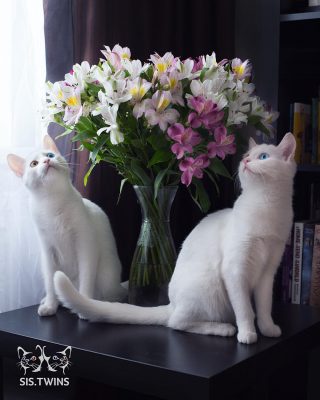 So, what do you have to say about these cats with heterochromatic eyes? Let us know in the comment section below.