Anil Kapoor is one of the celebrities who is ageing in reverse. Irrespective of turning 62, Anil is giving us major fitness and style goals. Probably he has unearthed some magical theories on anti-ageing but then, that's his well-kept secret. However, we are just left gushing over his ageless appearance. Those who really take care of themselves, can move mountains. As they saying goes, if you are happy and content from within, you can keep others happy too. Another mantra of Anil Kapoor's evergreen appearance, perhaps, his smile that he is not miserly about. Age is the new black and Anil Kapoor has proved the fact time and again. If looked from a close, his meticulous dressing style also extracts a few years from his age.
Recently, his son-in-law Anand Ahuja posted a comparison picture of him in Instagram, one of 1984 another of now. In that picture, it seemed like he hasn't aged a day. May be half the credit goes to his fashionista daughter Sonam and Designer daughter Rhea who kept a keen eye on his dressing style.
We, hence scrutinized his fashion sense and pointed out a few dressing hacks that Anil Kapoor vehemently follows in order to look younger than his age:
He wears long-line shirts:
This kind of clothing option is super popular among the youngsters and Anil too dons them with finesse. Long line clothing is perfect to make your silhouette appear leaner. Also, it adds the extra dollop of smartness to your entire looks.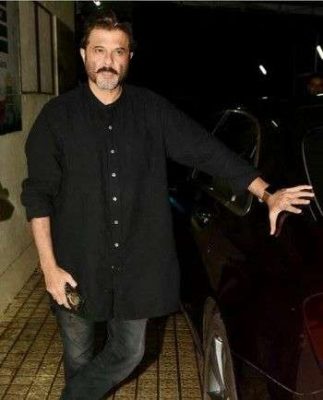 He has his accessory game on point:
Accessorizing cleverly is the wise way to oomph up your entire appearance. May be a pricey watch or a pair of  big-budget shoes thrown in can completely turn around your otherwise boring outfit. Anil made statement sunnies and watches his staples to add extra few inches to his charming personality.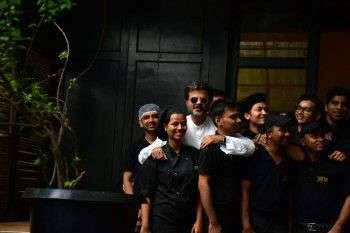 He has left his comfort zone:
Comfort zone is yawn inducing and one must keep pushing the envelop when it comes to fashion. Anil has a smart take on experimenting with different cuts and unconventional lengths which make him look dapper AF. Here under is the example.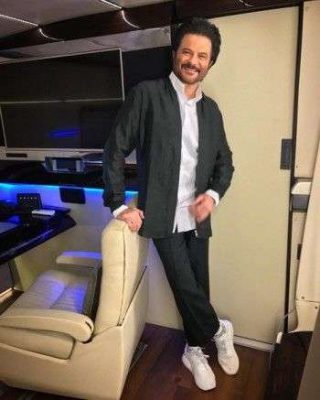 His sick fade OMG!
It seems like he has never shied away from sporting looks that need a brave heart. Needless to say, he has one. It is imperative to change your hairstyle in order to look younger and Anil is flexible to new-age grooming. Of course, with that sick fade, he can give any contemporary hero a run for his money.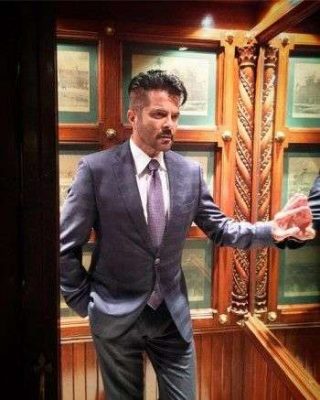 The sneaker-zoro:
His son-in-law being a great sneakerhead became an extra advantage for Anil. But arguably, he too was a great player of that game. No matter if he is wearing the basic 'dad shoes' or dope ass sneakers, he never fails to turn heads.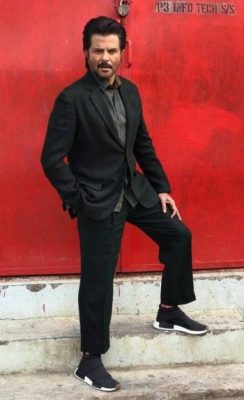 These were the five clever dressing hacks that help Anil ditch age.