Is Upen Patel gay? Upen Patel entered the Bigg Boss house as this good looking handsome stud, but of late is found sulking, cribbing, arguing etc with all his girl-friends. Is he really what he looks like?
Building a great physique with those entire six-pack abs and all isn't a kid's job.
It takes herculean amount of efforts, discipline and most of all, strong mental strength!
Anyone can have it, but not everyone has it simply because it is awfully difficult.
Upen Patel does belong to those few guys who do seem to have that kind of dedication and sincerity to have a control over his urges to eat anything and everything. He has sculpted his body with great care and lots of hard work for sure. That is the image he gave us when he entered the house of Bigg Boss season 8. He was like this handsome hunk that will make women fall for him, will make women go weak in their knees for him and what not!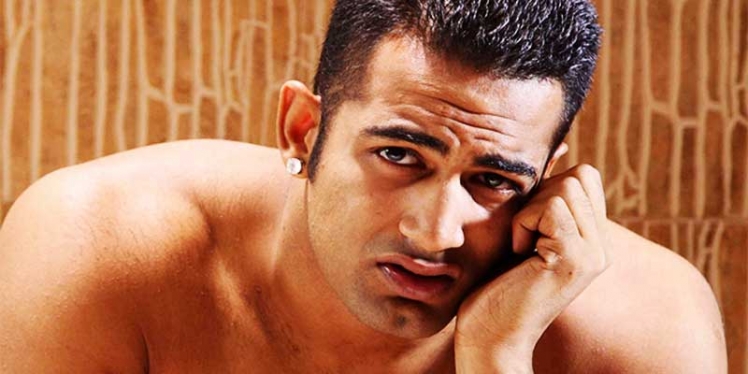 Truly speaking, that did happen for a few weeks till the focus weren't on him and other contestants were busy in back-biting about others and fighting with other contestants. Till then he behaved like the perfect kanhaiya of the house, surrounded by women and hiding behind them in the bedroom without actually confronting anyone in particular!
But, the moment things started moving against him, when his own so-called friends like Karishma or Diandra started against his own wishes or didn't do what he wanted, an altogether different Upen came to light! Soon he was seen arguing with Diandra and Karishma for not doing enough to make him a captain.
During that task, he was seen sulking for being at loss of having enough support or losing the battle even without a fight! What kind of a macho man does that? Then he argues with Sonali for being a hypocrite! For God's sake, who the hell is not a hypocrite inside the house?
This is what baffles us!
On one hand he is seen as this stud, on the other hand he behaves like a girl, all his major confrontations happen with girls, no guy is like a buddy-buddy to him, so who exactly is Upen?
Is it his strategy to come across as this exceedingly good guy or is he actually a cry-baby who can only show his strength in favourable circumstances and wets his underwear the moment adversity strikes?
Well, if he is really like the way he is coming across, it might be really difficult for him to make a mark for himself in the cut-throat industry where only the best survives, best from the body as well as mind! There is no place for weak-minded or weak-hearted people in show-world!
Hope he learns the lessons of life while inside the Bigg Boss or else, it won't take long for him to be evicted out of the house and given a return ticket back to his motherland, the Great Britain!