Queen Elizabeth diet – Queen Elizabeth II is the longest reigning monarch of the UK who is going to turn 92 years old this year.
The World has gone through a sea change during her life span, but she has stuck to the same diet ever since to keep in good health. Of course, no prizes for guessing that Royal Chef puts his indefatigable effort to live up to her dietary standards.
So here are a few highlights from Queen Elizabeth diet that keeps her in good health.
Queen Elizabeth diet –
1 – Morning tea:
The queen starts her day with a pot of Earl Grey tea which is freshly-brewed devoid of sugar with the side of a few biscuits.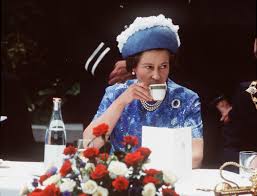 2 – Breakfast:
Followed by the tea, she eats breakfast with some cereal and toast accompanied by a bowl of fruits. She also alternates between marmalade and jam and very special occasions, scrambled eggs with smoked Salmon and some truffles. She likes to treat herself with some truffles sent as gift during the Christmas season.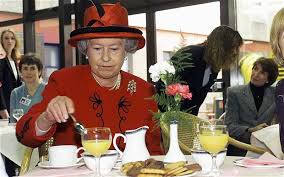 3 – Before lunch:
Her majesty is fond of a little cocktail which she opts for taking before her lunch. She punches Gin and Dubonnet with ice aplenty and a slice of lemon to go with it.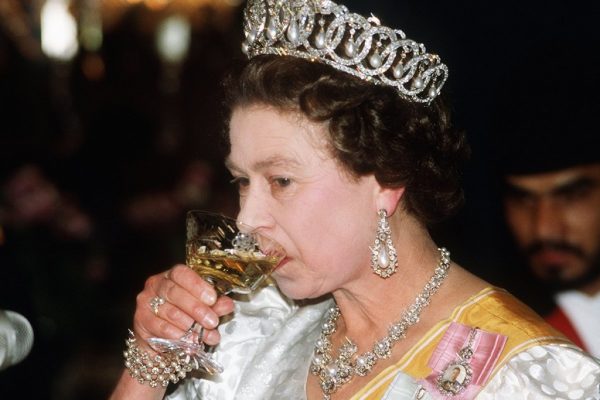 4 – Lunch:
Her lunch is completely free from any sort of starch and it is served before 1:00 PM. It would involve fish such as grilled dover sole on a bed of wilted Spinach or with courgettes. Also, she is sometimes served grilled chicken with salad. The starchy foods are strict no-no for the queen, so there is no pasta, rice or potatoes in the menu.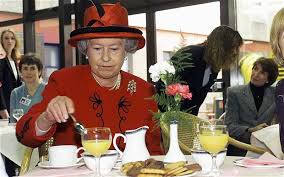 5 – Afternoon tea:
Her afternoon tea is accompanied by honey and cream sponge cake and chocolate biscuit cake that her majesty vouches for. Two types of sandwiches are alternately served to the queen, one is with cucumber and smoked Salmon and other is mayonnaise or ham with mustard with no crusts.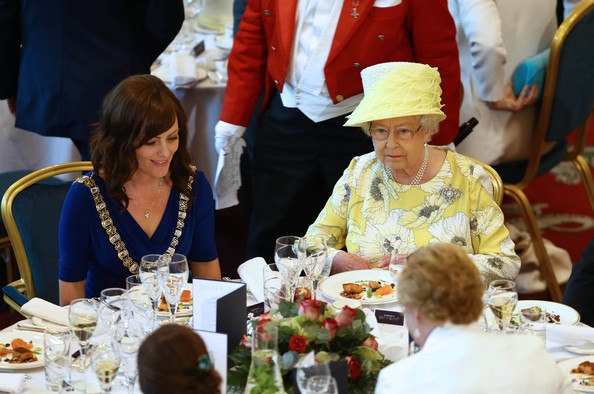 6 – Dinner:
Meat from local farms are fetched for dinner. She likes Gaelic steak a lot with is served with a sauce of mushroom, cream and whiskey. In some occasions, she is served lamb, roast beef, mutton or grouse but the chef has to make sure the meat is well-cooked. The dinner will be followed by strawberries or peaches, freshly grown in her Greenhouse or Windsor castle.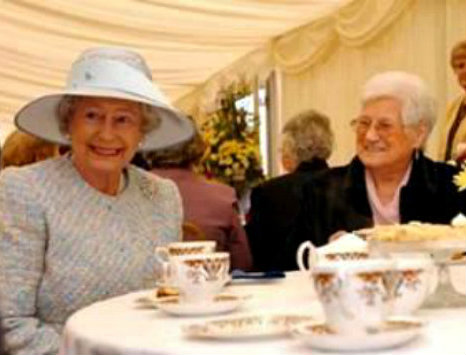 7 – After dinner:
Queen Elizabeth seals her day with a glass of champagne which belongs to either of these brands such as Bollinger, Lanson and Krug that are given royal warrants. Royal warrants signify that these are to be only served in royal families.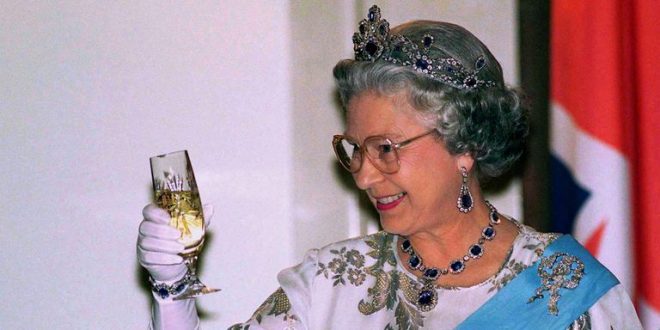 8 – Chocolates, her favourite:
Like any other normal human being, Queen Elizabeth also loves chocolate and prefers to call her 'Chocoholic'.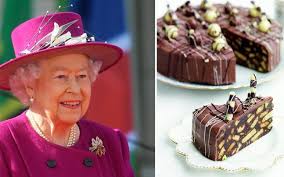 This is Queen Elizabeth diet – Surprised much? Of course the royal diet is not as stringent as you thought it to be duh!