North Korea and South Korea have been arch rivals since time immemorial and the differences seem to fade now that the North Korean leader Kim-Jong-Un has decided to escalate the bilateral friendship between the two nations.
South Korean leader Moon Jae in too has given his nod to steer clear of the elongated enmity.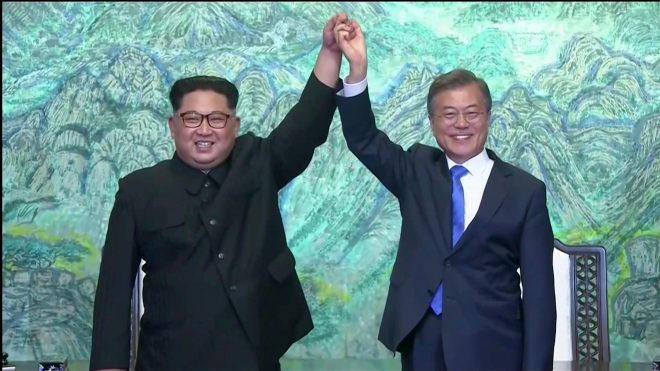 Kim Jong Un took the first step ahead killing his inner demons towards this friendship and the world has gleefully welcomed his decision.
The historic meeting between, North Korea and South Korea, the two leaders at long loggerheads was seared with jokes and at least one unscripted moment. Kim, in a light-hearted spirit, joked and vowed that he would no longer disturb the sleep of his neighbours but testing missiles in the wee hours of morning. The key focus, however of the meeting had remained on the denuclearisation and some allied issues in Panmunjom, the demilitarized zone.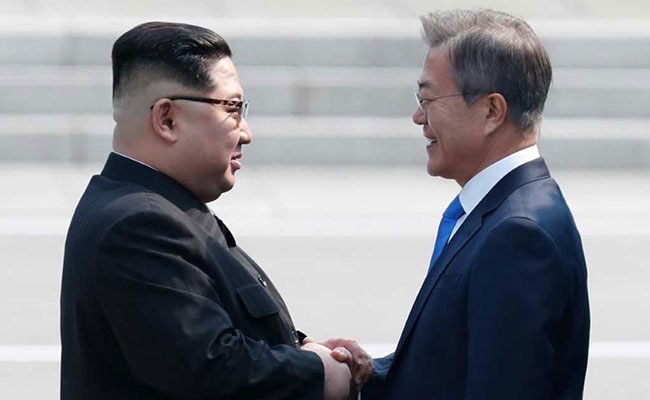 The meeting was held in South Korea where Mr. Moon asked Mr. Kim "You have crossed into the South, but when do I get to go across?"
The North Korean leader left him fidgety with his answer "Why don't we go across now?", as a video footage showed. Making no delays, they walked hand in hand southward shortly after 9:30 am local time.
This move made this event a benchmark one in history, a "Landmark event" so to speak, as comprehended by a political communications expert from Nottingham Trent University.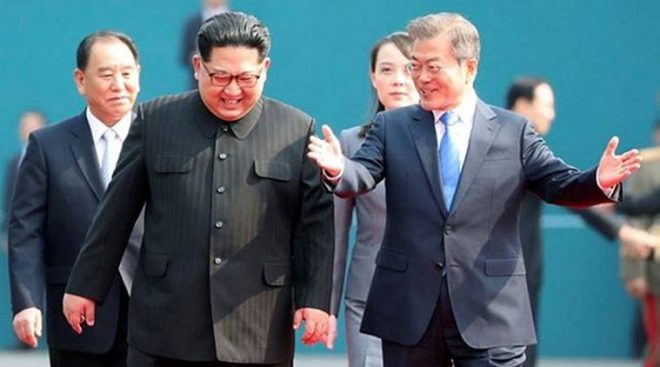 He was further quoted as saying, ""North Korean propaganda claims that the South is a puppet under the control of the US." And then, "Thus, North Korean military personnel refer to the other side of the border as the 'American side'. We should not underestimate the significance of a North Korean leader being prepared to step over the line into 'American' territory."
This meeting's sole agenda was to diminish the longstanding enmity between the two countries and establish a good bilateral relationship to pitch for better economic growth near future. Kim said he is willing to pay more visits to South Korea and also invited Mr. Moon to Pyongyang.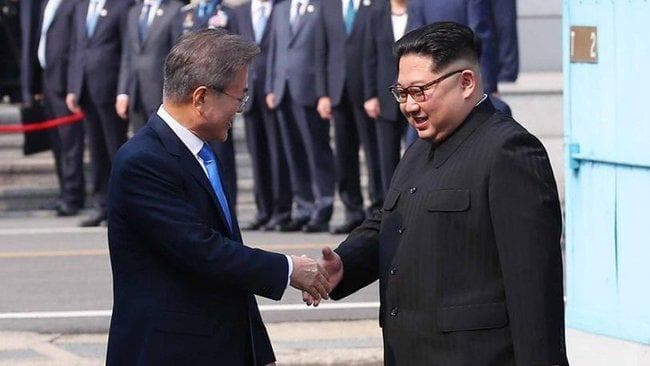 But Kim Jong Un who always defended his country's nuclear arsenal without batting an eyelid, will perhaps have a tough time to abandon it. Obviously, he is protective about the same because it took him decades to raise this resistance barrier against US invasion and he also had heated exchange of words with the US President Donald Trump regarding his nuclear missile endeavours.
North Korea and South Korea – The both North and South Korean Leaders however, have decided to sign a peace treaty which will finally end the Korean war later this year.