We thought graveyards are only for humans but we were wrong! Now we came to know that even cars have their own graveyards too!
A German photographer named Dieter Klein has traveled the world to collect these stunning images of what he prefers to call it Car Graveyards.
The whole idea of car graveyards struck to him when he accidentally came across an abandoned 70yr old Citroen truck in France.
He was completely amazed by this combination of 'Nature' and a 'Man-made Machine' creating a haunting yet astonishing site to watch.
So let's checkout some of those amazing photographs of the ultimate combination between 'Nature' and 'Cars':
1.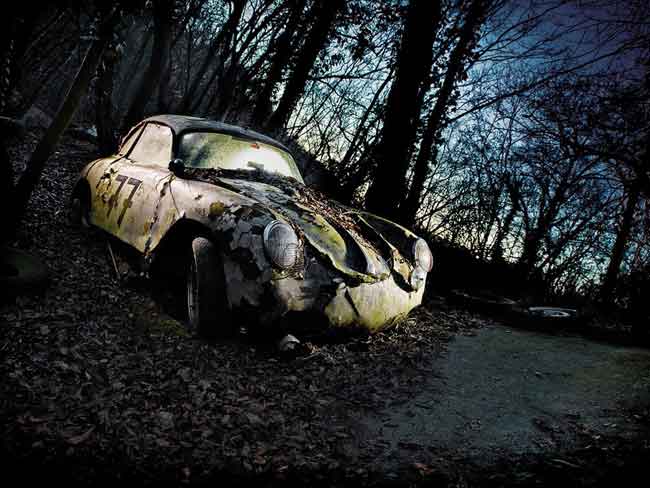 A yellow and black Porche's race car pit stopping in the forest.
2.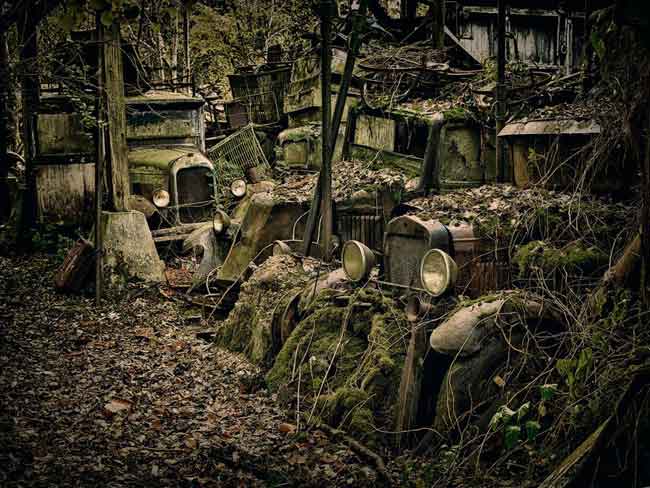 A perfect camouflage of the 40's cars with the mother earth.
3.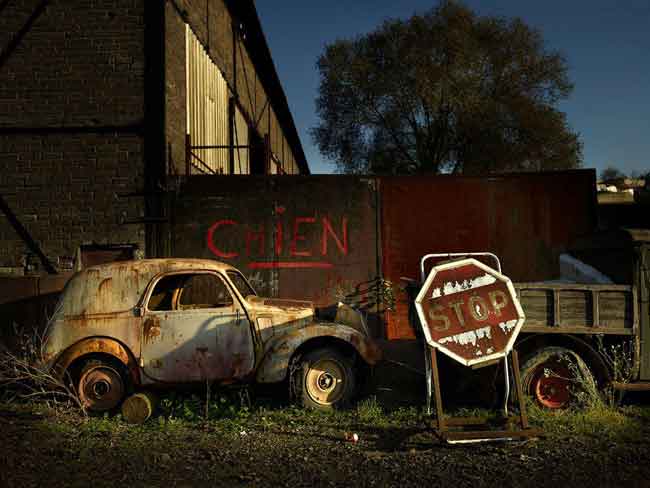 A car which has taken the 'STOP' sign placed in front of it very seriously!!
4.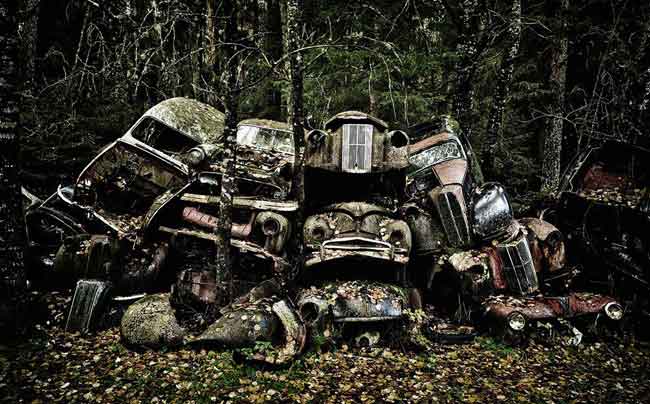 A different kind of Double Decker unlike anything we ever imagined.
5.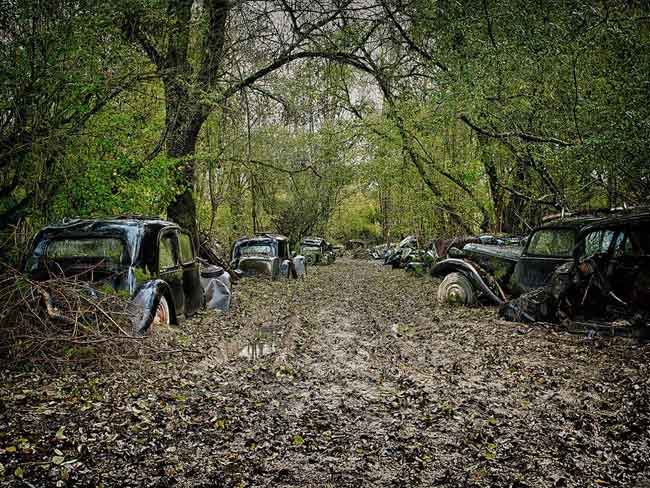 A bunch of cars lined up on a pathway and they appear to be sinking in mud.
6.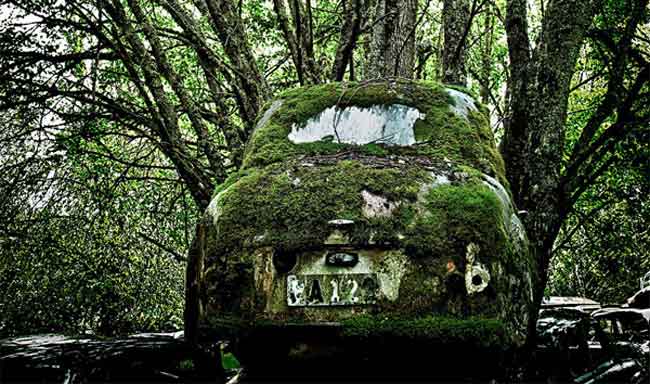 This car is a part of the sculpture park in Sweden that comprises 50 other cars as well.
7.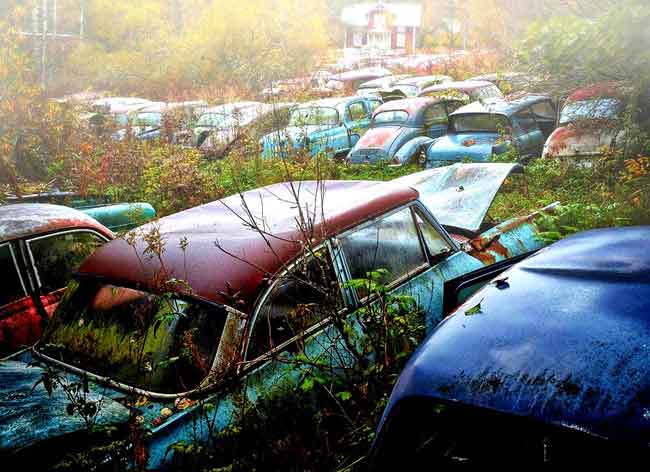 This sculpture park has an Jaguar XK120 which if restored then can fetch up to £82,000.
8.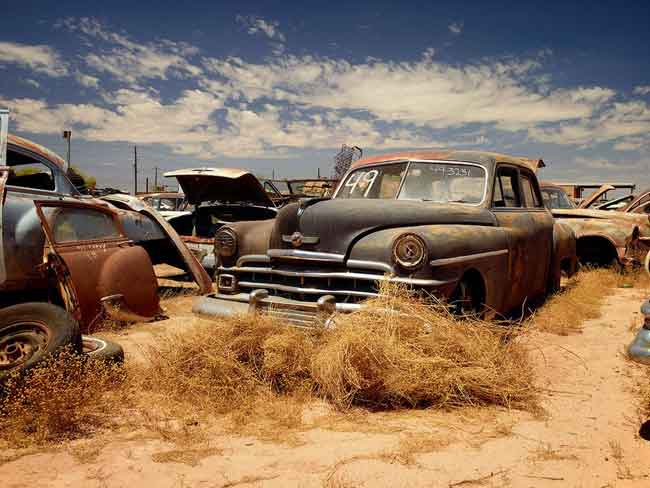 This is a place in Arizona where these American cars have been abandoned in the dusty fields.
9.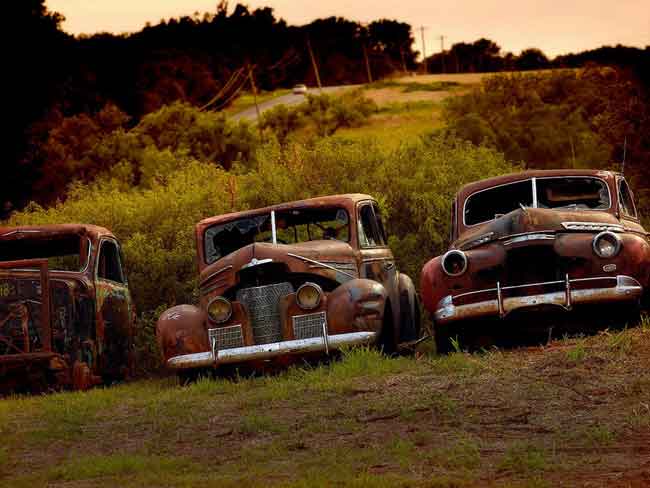 The 3 old cars somehow remind us of Amar, Akhbar & Anthony!! Classics..!!!
10.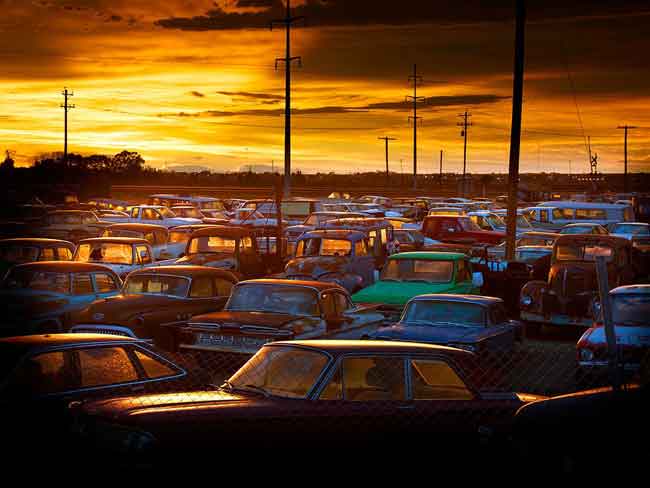 Sun sets over these exotic beauties creating a mesmerizing scene. Indeed a delight for every car lover..!
Source: Dailymail.co.uk & Photo by Dieter Klein/Barcroft Media