Escalator Ads – Saleability of a product solely depends on the advertisements and advertisers need work their creative bent of mind to dish out the crisp and funny ads. During the age of print media, there was limited scope for the ad makers to show their creative side and had to resort to just simple copy and slogans but now in the age of electronic and social media, different modes of advertising have surfaced which cut across the barrier of nations.
Escalators have been a quintessential part of high-rises and here are some kickass escalator ads that the ad makers have ever come up with.
1. In case you were looking for an adventure ride through the Brazilian forests:
Whoa! Is that an Alligator's mouth I just did step onto? This thought will cross your mind once you encounter with this whacky escalator advertisement.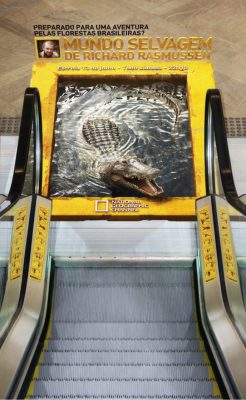 2. Do it the Homer Simpson way:
Donuts are your favourite, Homer Simpson too swears by them, so what it they are slipping away with the downward flow of the moving stairs? He has is mouth open anyway.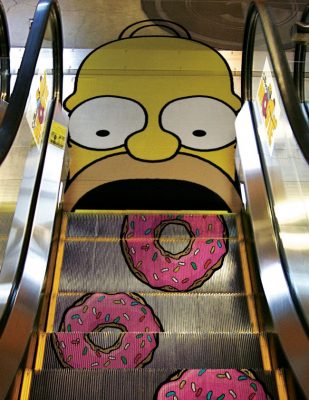 3. Free massages anyone?
This will make you rush to the nearby massage parlour by tickling your carnal veins.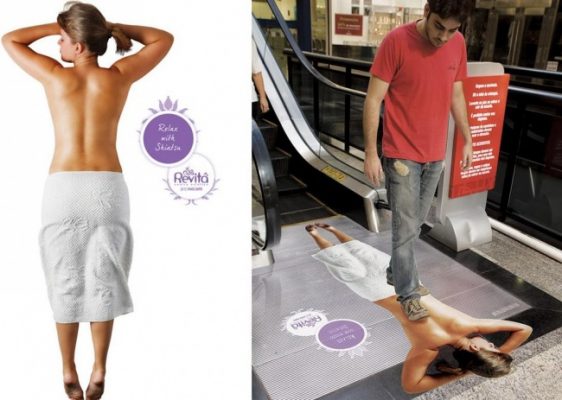 4 This highlighter is for keeps:
This highlighter stick is forever at work, even on Sundays! Beat that.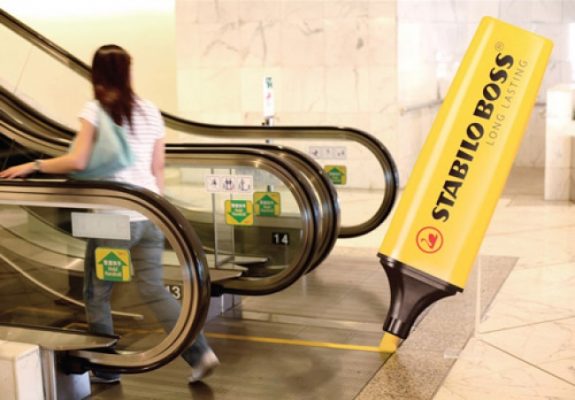 5. This one is for iPhone Loyalists:
In case if you have missed out on any apps, take a clue here.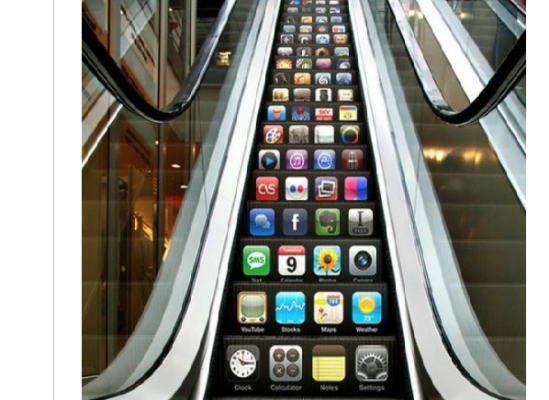 6. Everything comes to an end:
Even a Duracell battery too contrary to what the company claims, get the sarcasm here?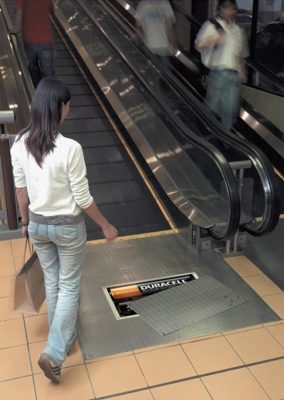 7. An everlasting library:
A heaven for the booklovers! This is one heck of a high-grade advertisement for Kindle that leaves the competitors in cold sweat.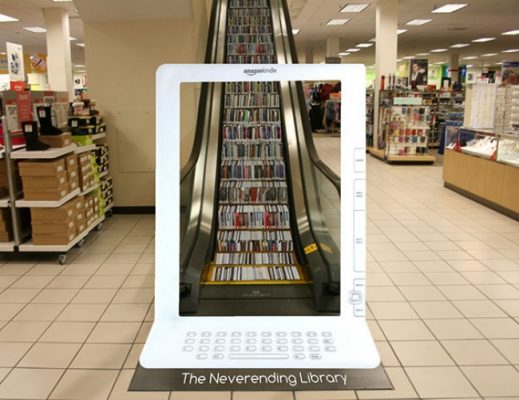 8. We can never be done with cheese:
Craving for more cheese? Just follow along.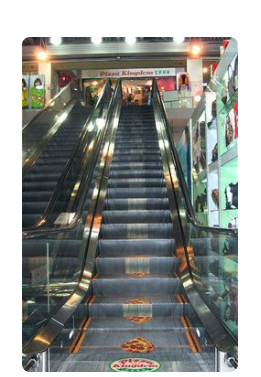 9. Coal miners, take note:
American power supply will be seamless without the untimely hassles if the coal miners take a tour in this never ending mine.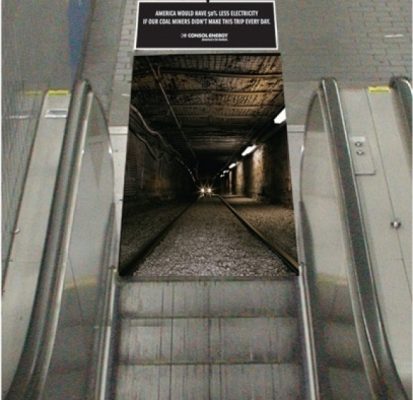 10. No plastic bags please:
People will do what they please even after repeated reminders, this will eventually dwindle the count of the sea animals by jeopardizing the eco-system, and this Shark is here to give the message.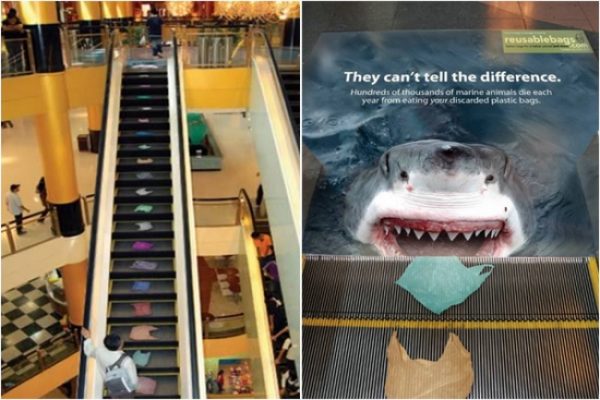 11. Need a new haircut?
This escalator spoils you for choices with varied options of haircuts. Choose your pick wisely.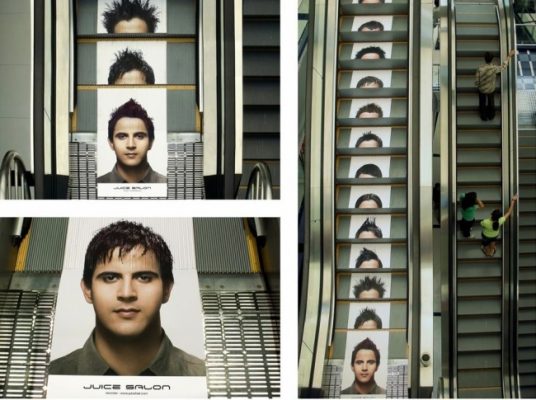 12. There is to stoppage for DHL delivery service:
DHL will deliver the package just when they promised come hell or high water. This ad seems to suggest that.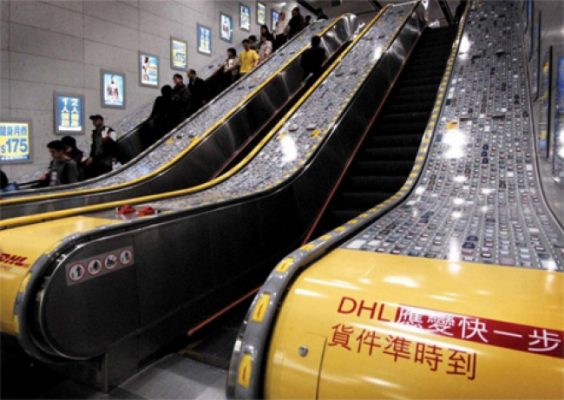 These are Escalator Ads – Aren't these ads super cool? I mean sarcasm and creativity works more wonders than direct dry message. What say?