Two of Bollywood's superstars Shahrukh and Aamir are rarely seen together, both of them do not even work in films together, but recently they both seem to not only look together but also compliment each other.
Let's tell you what the exactly the matter is?
Actually, Shah Rukh Khan has shared a very sweet picture of him and Aamir Khan on social media, in this picture both of them are seen standing together and smiling.
Shahrukh tweeted this picture with a caption, "Hug from the thug …. !!" Beat That!" Their picture has gone viral in no time and getting lots and lots of appreciation on social media. Let us tell you that so far Shahrukh has 3.68 crores and Aamir has 24 million followers on Twitter. This adorable picture of the Shahrukh and Aamir has already attracted millions of people on Twitter.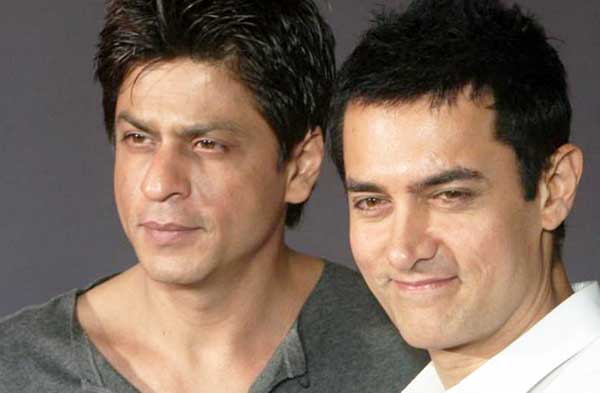 Let us also tell you that Shahrukh and Aamir are known for their rivalry and when it comes to working together, they were seen together in only one scene of Ashutosh Gowariker's film 'Pehle Nasha'. After that, both of them have never worked together. But now they are commending each other's upcoming films.
Aamir Khan's film, Thugs of Hindustan has recently released on the occasion of Diwali. The movie is based on a novel called 'Confessions of a Thug'. It is believed that this is the highest budget movie in Bollywood so far. You might not be knowing but it got into controversy even before its release.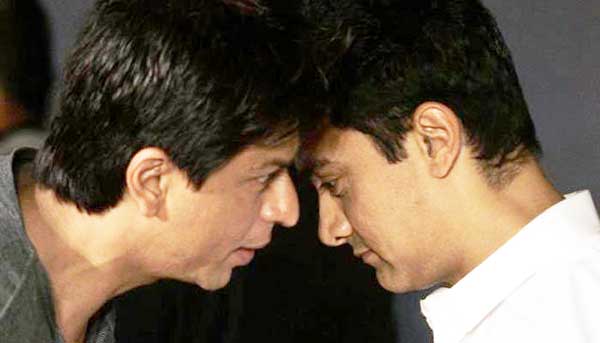 On the other hand, Shahrukh's film Zero is also going to be released soon. So how could Aamir Khan let this opportunity go? He has also tweeted to praise SRK's performance in Zero. Aamir said, "Friends, I have just seen Zero's trailer. Just one word … Outstanding !!! Congratulations, L. Rai !, Katrina is fantastic! Anushka Sharma is unbelievable! Shah Rukh Khan, you have outdone yourself. Can't wait to watch the film! Love … "
One thing is common in both Shahrukh and Aamir films and that is Katrina. She is playing the role of a superstar in the film Zero while she has played the role of a dancer and performer in the "Thugs of Hindustan."
The way Shahrukh and Aamir are praising each other, it seems that everything is fine between them, but the friendship between Bollywood stars is the most unpredictable thing.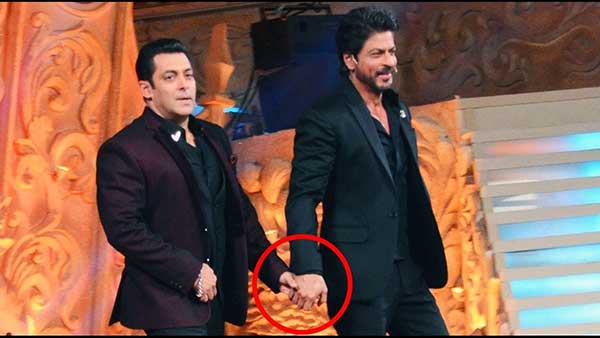 We have been seeing the Bollywood since ages and all of us knows how people change in Bollywood. Here, you should not forget the story of SRK with the third Superstar of Bollywood, yes we are talking about the matter of SRK and Salman. There used to be a time when both of them were best of friends but then suddenly something happened and they became hardcore enemies and in the last few years they again become normal to each other and started promoting each other's movie.
So, we shouldn't trust the friendships of Bollywood, they are as unpredictable as the weather. Well! we really hope to see these superstars together in a movie someday.
We wish good luck Shahrukh and Aamir Khan for their movies.