Career in HR Management – In the competitive corporate industry, it is always a boon if you can pursue specialized courses in short time and at lesser price.
For those of you who have always wanted to do a specific post-graduate course without going for the proper MBA, M.Sc. or M.Com., and have always been keen towards working for Training and Development, Recruitment or bringing people together in the corporate industry to fulfil the company's goals, certain institutes in Mumbai bring the golden opportunity to pursue a PG diploma or Masters course in Human Resource Management and/or development.
If at all you are thinking that whether or not these courses would provide you with the optimum knowledge and practical skills, be rest assured!
The post graduate diploma programmes in these Mumbai colleges (just like the launch of Post graduate programme in Human Resource Management in IIM-T, Chennai in April, 2014) will certainly equip you with the knowledge and skill sets required for making your mark in the corporate field and driving you to understand people management, while having a grip of different organization's policies and processes.
Here is a list of the colleges in Mumbai that provide Masters in Human Resource: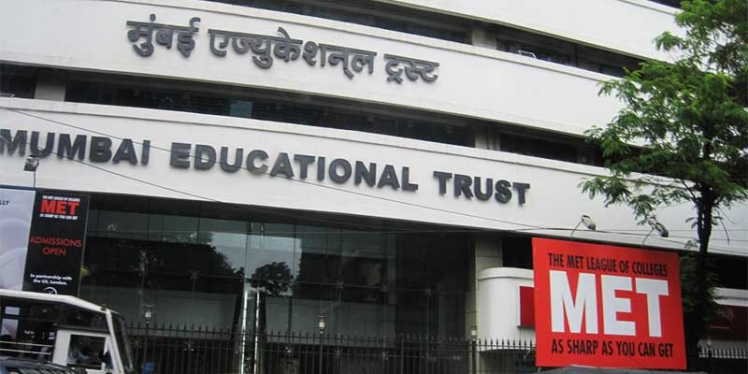 MET Institute of Management: This institute provides for a part-time Master's degree programme
in different specializations viz. Finance, Marketing, Information and Human Resource Development.
Eligibility: You would need a bachelor's degree in any field with minimum 50 % marks from a recognized university and a minimum of 2 years work experience at an executive or supervisory level after the completion of your graduation.
The number of available seats is 60.
Course Curriculum: The management programme includes two semesters. Semester I teaches you contemporary management, financial and cost accounting, marketing management, statistics and business management, managerial economics, operations management, legal aspects of business, banking and insurance. Semester II deals with research methodology human resources management, Indian and global economic environment, financial management, marketing applications, analysis of financial statements and a specialisation elective for evaluation processes.
IIBM Institute of Business Management: This educational institute imbibes in you the skill sets and knowledge required for you to position yourself as a corporate leader who can play a pivotal role in enhancing the value of a corporation, non-profit entity or governmental body.
Eligibility: You would need a Graduation or Diploma in any field or alternatively one year of work experience.
The duration of the course is one year or two semesters.
Course Curriculum: Semester I would include modules on Marketing Management, Organizational Behaviour, Principles and Practices of Management and Human Resource Management while Semester II will train you in Industrial relations, Compensation Management, Personnel Management and Human Resource Development.
NMIMS Global Access School for Continuing Education: The Post graduate diploma programme in Human Resource Management would certainly make you an effective HR professional, none less than what a person becomes after a MBA in HR. you would be able to understand the core concepts of the discipline while also getting a glimpse of how to analyse methodologies in HR Management. The course curriculum, as the institute claims, will give you the competency of having better people skills and the development of the same.
Eligibility: A bachelor's degree in any discipline.
Course curriculum: The programme structure that has been recently put into effect from July 2014 batch includes Business communication and etiquette, business economics, organizational behaviour, corporate social responsibility, information systems for managers and management theory and practice in Semester I. The second semester includes business statistics, strategic management, financial accounting and analysis, essentials of HR management, marketing management and business law. The third semester is focussed on a deeper study of the field through the pursuit of understanding manpower planning, recruitment and selection, organizational theory, structure and design, industrial relations and labour laws, compensation and benefits, organization culture and performance management system. The last semester would train you business ethics, governance and risk, strategic HR management, HR Audit, International HR Practices, Project and Employee Development and Talent Management.
K.C. College of Management Studies: This institute offers a Post-Graduate Diploma in Human Resource Management. The classes are held from Monday to Friday from 6:30-8:00 p.m. and on Saturday from 5:30 p.m. – 8:00 p.m. with some lectures even on Sundays.
Eligibility: Graduation in any field.
Course Curriculum: The first semester includes personnel management and core HR activities, management theory and practices, business planning and forecasting, industrial relations and organizational behaviour. The next semester includes performance appraisal and counselling, labour law, strategic human resource management, compensation and benefit management and organizational development.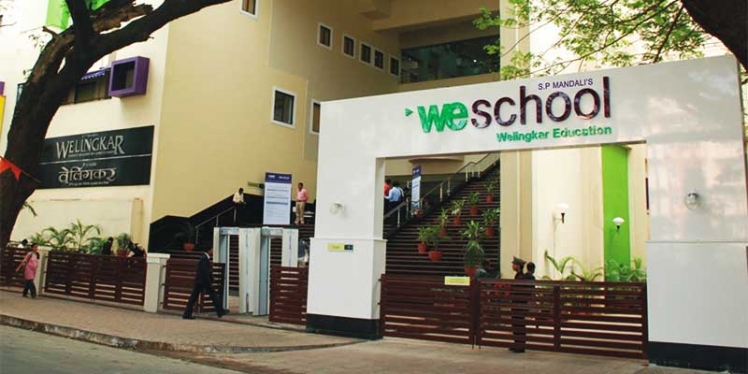 We School (Welingkar Education): You can pursue a Diploma in Human Resource Management here. This program will help you in understanding the work and role of HR Manager in the corporate field, which is ever-growing and competitive.
Eligibility: A Bachelor's degree in any specialization and a drive to build a career in training, recruiting and understanding Organization design and management.
Course Curriculum: The first semester will help you in building skills related to industrial relations and labour law, marketing management, business communication, effective HR training and development strategy and will teach you the Principles of Management. The next semester programme structure includes the study of information technology for management, financial accounting, organizational behaviour as well as wages and salary administration.
There are several other institutes such as Lala Lajpat Rai Institute of Management, Oriental Institute of Management, Chetana's Institute of Management and Research , Thakur Institute of Management Studies and Research in Kandivali East, Institute of Management and Computer studies, St. Francis Institute of Management and Research and many others in the city that will enable you to have a post-graduate degree or diploma in Human Resource Management.
So, now you can choose from these colleges and get that specialized course in Human Resources to acquire entrepreneurial skills and control business activities in an effective manner.