Not to work with sexual offenders – The #MeToo controversy is sizzling and there is a gush of new names of Bollywood biggies are coming to the light.
Sexual offenders had so far done away with their misdeed as women clammed up in trauma after surviving the sexual assaults. The #MeToo movement has given them the voice to bare their heart to the media and we became privy of some shocking names that we never thought would sexually offend women. Worse, MJ Akbar's name too figured in this controversy and we are wondering what low men can stoop to for sex. If it was not for Tanushree Dutta conjuring courage to break her silence over Nana Patekar issue, the movement won't gather such a momentum.
Her courage showed many other actresses and female journalists to share their story in their social media handles and we want knee-jerk action against the sexual offenders real soon.
Lately, MR. Perfectionist Amir Khan has given his input in this issue and said that he would not work with any person who are alleged sexual offenders. Standing up to his statement, he even backed off from a movie whose producer is a key accused in the movement. Following the footprints of Amir Khan, Akshay Kumar too declared that he would not leverage the profit graph of the sexual offenders by working with them in future. We really laud these men who took a firm stand against the miscreants. Echoing them, some of our renowned female directors too vowed to snap ties with them accused.
The directors mentioned are Konkona Sen Sharma, Gauri Shinde, Kiran Rao and Zoya Akhtar who has proved their mettle as directors in Bollywood.
These women have also urged the other likes of them to follow their footsteps to feed more fire to the movement. This is a bold move taken by the female directors to mark their protest against the sexual offenders whose names came up to the fore ever since the #MeToo movement started. We have come to know about some other established directors such as Meghna Gulzar, Nandita Das, Nitya Mehra, Reema Kagti, Shonali Bose and Ruchi Narayan who raised their support for the survivors and swore not to work with the predators.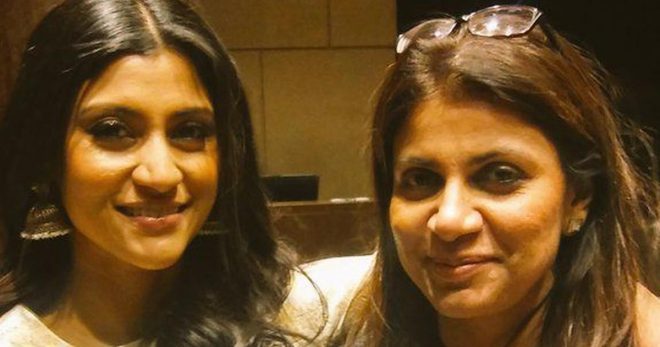 These women are showing their complete solidarity to those victimized to come forward with their honest accounts. This is a welcome change for the society and we can't agree with them more.
Bollywood, or any workplace for that matter should be made safe for women to work and be productive without the fear of being sexually harassed. We also think that equality for women should also be endorsed in the workplaces so that they get their due.
Hats off the to these brave women who are going to set an example for the generations to come.