Hailing from a village to become one of the Indian belly dancers was not an easy journey. This Egyptian Dance form was less popular in India, bounded to a female dance form. But breaking the stereotype approaches Manav Jha has become one of the youngest Belly dancers from Bihar. Struggling for years was possible when he had a strong determination without any support. Rather, he was discouraged by his strange interests in dancing.
Now, Manav Jha has completed his course in belly dance and now teaches this dance form to the children. This Egyptian dance form has been female gender-biased but males have broken the stereotype.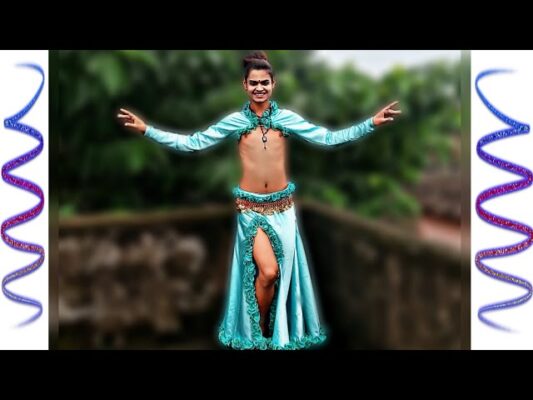 Benefits of Belly Dance
Each dance form has fitness and health benefits and so does this "Beladi" dance form. Manav Jha, one of the Indian belly dancers enjoys dancing but also benefits fitness. Strength development in stomach muscles, the flexibility of the body as well as fitness are the main benefits.  Being a son of a farmer was not a relevant profession for him. As dancing is entirely a different female creative form.
His intense passion for this art form did not stop him in spite of the social pressure. Belly dance is a female base dance form that is not tolerable for men, specifically in the remote places of Bihar from Katihar.
He completes his graduation from the Banjara School of Dance, Delhi. Now flaunts with excellence in the Egyptian dance form. He has did not continue to study after his tenth and begun to motivate himself to dance. Surviving as a successful male performer has been a difficult time as it was entirely a female form of art. It is flirtatious and enjoys music.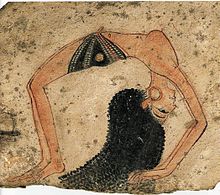 History of the Egyptian Dance Form
The fun facts about the female-oriented dance form. Evaluated with changes to give a new life to youngsters like Manav Jha.
The depiction of the Beladi is seen in the temples and scripts that mostly point to the performances. Interpreting forms which are in rituals and celebration. The oldest form is seen in the pottery works that show the female figures.
Beladi has been an ancient form of dance that still holds a priority, not in Egypt. But all over the world, as we check into the scripts most probably they are the goddesses or followers of God.
The pyramids have the scriptures of the dancers, both male and female participating in different ceremonies. It was specifically for the rituals and prayers offering to the God as performers.
Egypt tradition passion for India
The religious conceptual dance form that is in the tradition and culture of Eygpt. It is now famous for a passion for dancers. It is more than a decade that Indian belly dancers are inspired, which started from women belly dancers.
As the intense beauty of the Beladi dance form grew famous it started influencing the male gender. A female dance form is difficult for a male to cope up with exact clarity and beauty. But Manav Jha from intolerant background emerged with flying colors.