There is a portrait of Muhammad Ali Jinnah in the Aligarh Muslim University which is receiving winds of dissent as he is one of the founders of Pakistan and the kingpin behind the partition, but if logically seen, partition saved us the problem of spurting population or otherwise undivided India would have been still tussling and taffying with the problem with the population of 1.6 billion people, and presumably in all these years, that would grow manifolds.
However, what really concerns us about Muhammad Ali Jinnah is his bigotry which every sensible Hindu, Muslim or Christian would be repelled to.
However, like Manmohan Singh has been an accidental Prime Minister, Muhammad Ali Jinnah was an accidental Muslim who has actually converted to Islam from Hinduism. It rather prided on not being able to speak even a word in Urdu and speaking Gujarati fluently instead. Antagonising to the Muslim diktats, he relished Pork and drank scotch with a fetish for clothing like an English Gentleman-waistcoat, pipe and monocle that is to say.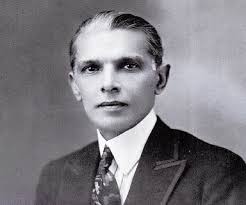 Jinnah lived a life in the same parameter of an upper-class English gentleman who was very conscious about his appearance. Grapevine has it, he never repeated his same silk tie twice and his wardrobe was swarmed with 200 hand-tailored suits. It was rather surprising that Jinnah, irrespective of spending a lavish lifestyle, was always careful about his money throughout his life. In the early 1930s, he lived in an opulent house in Hampstead, London with an English Chauffeur who drove his Bentley and two cooks, one Indian and another Irish in tow.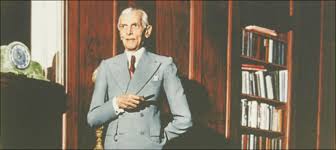 The main agenda beind Jinnah's embracing Islam was that the fundamentalist favour. However, the embryo of his bigoted ideas came to life and lead Pakistan's fate astray. However, in this time and age and in a country as ours, antagonising faiths lead to religious violence and it becomes a hotbed of riots.
In that regard, India should be thankful to Jinnah for being the torch-bearer of partition, he rid us off the most toxic thoughts and ideas to run a nation and we sigh competently now looking at the ill-fate of Pakistan now. In the kaleidoscope of religious history in India, the majority of Indian Muslims consider Pakistan as an embarrassment to their faith. However, in handful of states like Jammu, Kashmir, Kerala and West Bengal, Muslims see affinity with Pakistan.
Surprisingly, some are paid agents of ISI and continue to brainwash young-guns from universities like Jamia Milia Islamia and Aligarh Muslim University. On the contrary, Hindu extremists and cow vigilantes are too on the prowl, demonizing Hindu-Muslim marriage in the name of Love-Jihad and embarrassing Muslims under the excuse of National security.
Rahul Gandhi has even said in an envoy that Hindu extremism is turning more detrimental than Muslim terrorism and it impacts in the voting pattern too as Muslims can't quite trust the BJP.
On the opposite side, lampoons like Owaisi, encash on the Muslim victimhood to garner votes.
So, our point of view is that keep Jinnah's portrait but be Indian first, then Muslims and rule out the theocratic bigotry that Muhammad Ali Jinnah once prescribed and practised.