Kickass party – One should let the hair down and party if the internal thermostat says 'too cold, and bored of course'.
Partying rekindles the old charm in you and there is no denying that spending time with friends rejuvenates your entire being.
There have been times when you have partied but ripped off all memories of it when you woke up. There are images that spring in our sight talking about this, ones from the Hangover trilogy which made us roll in our floors laughing.
So, if you too have had some of such real life experiences post-partying, Kickass party, you might just relate to these images all right.
Kickass party pictures !
This one looks like his real face:
Looks like the man has forgotten the right place of his glasses after two and three shots of whiskey, those bald patches worked all right to give us the realistic feels.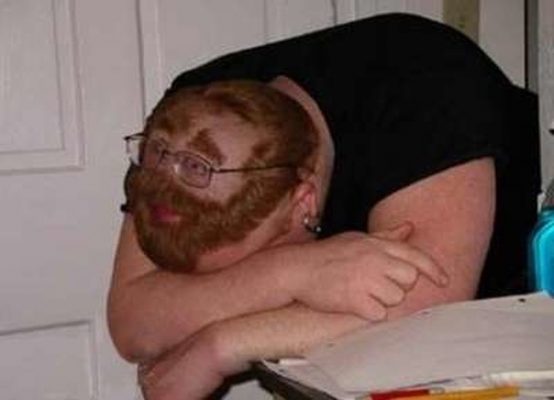 You are in no mood to leave the party:
When the party is too happening to leave but you can barely walk from downing a few pegs, this is the least you could do to stop yourself from going out. This is the time you feel ashamed of yourself that you weren't born as a lizard.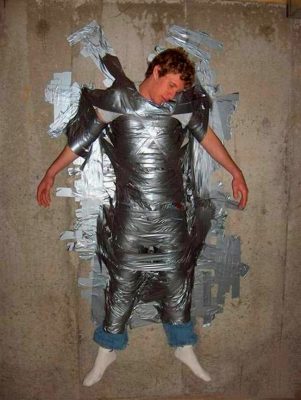 You borrow clothes from your girlfriend:
You crash into your girlfriend's house after losing consciousness from drinking and here's how you commute in the morning. Now god knows if your girlfriend has a good sense of humor.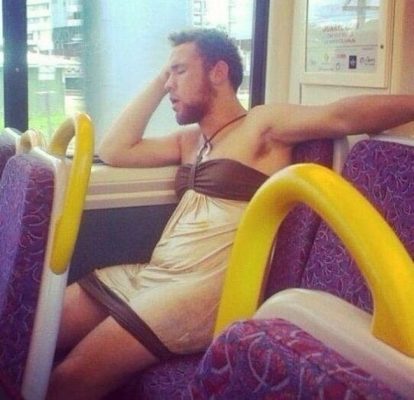 You end up sleeping in the streets:
Home becomes too less a place to spread out after partying so you choose the streets with the sofas to keep company. Spreading out like ferns after party, wise men do that a lot, don't they?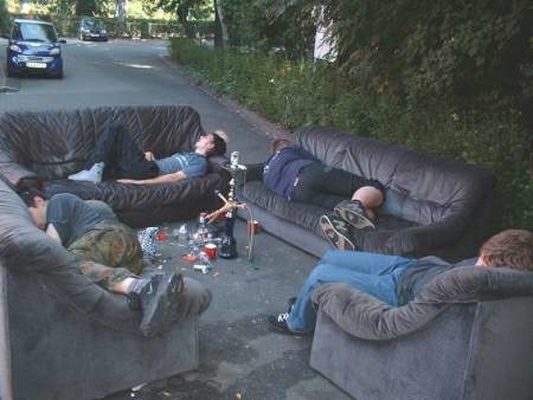 This is what healthy sleeping looks like:
If you are eating healthy, then what's wrong in sleeping healthy? This is what sleeping healthy looks like, all thanks to the whiskey pegs.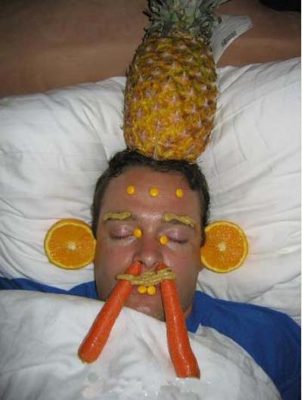 Hunting the kitchen for Halloween costume:
Your kitchen can suffice for making your Halloween costume in case you are running out of money and drinking. This man has creative genius and we are so besotted.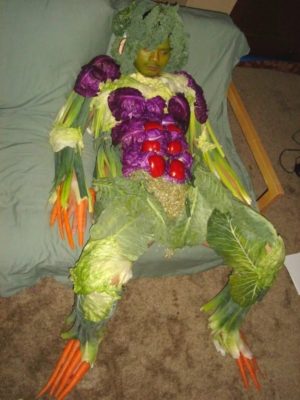 When you have a Yeti for a guest:
When the party is in the woods and you invite a guest who is a Yeti, this is what happens.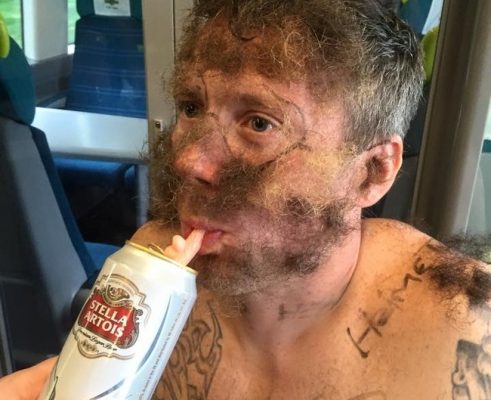 Never forget your pillow:
Your pillow is your bae and you should not forget it even if you are sleeping upside down on your toilet. Mind you!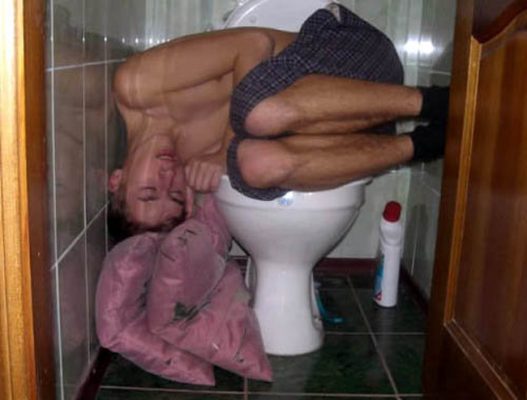 When you are too bummed to drink water:
You are thirsty and you reach for the fridge, whoa! You end up reaching the bathroom sink and sleep there, it happens on a regular course if you party a lot.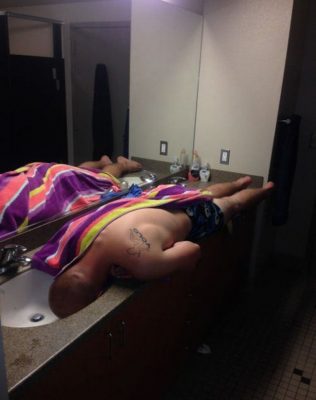 Kickass party ! Relatable much?