Rich kids of the multimillionaires are always seen bragging about their wealth on Instagram, which definitely leaves peasants like us go green with jealousy. Their pictures give us a glimpse of their glamorous extraordinary life style in which they are only seen drinking, eating, and partying always 365 days a year. Not to forget they only fly private jet, party on private yacht's, drink luxury brand alcohol and wear designer brand clothes from top to toe.
Chanel, Loubutins, Lamborghinis, Ferrari, Louis Vuiton are exotic pets of these youngsters.
Life style of these Rich kids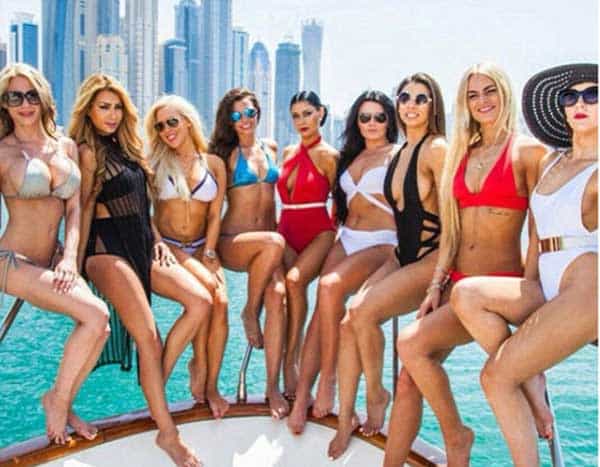 Because partying in disco is way too main stream for these spoilt brats they party on private yachts' with other multimillionaire friends.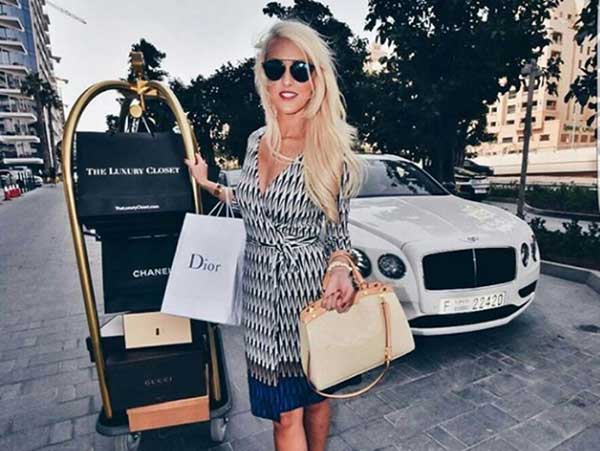 This rich lady loves to hangout on a yacht with pool, with champagne and she loves shopping for latest Loubutin heels, latest Chanel hand bags and she only sips Versace tea in posh restaurants.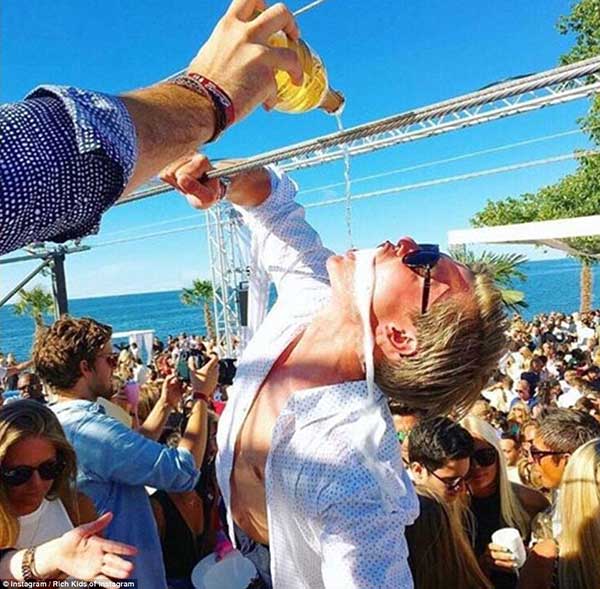 Group of Richie riches partying why use hands to drink when you have enough servants around!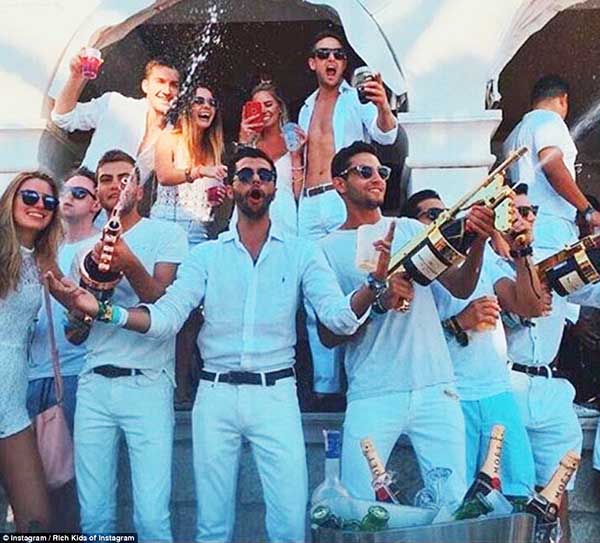 Champagne shooters, this is how they party insane guys have some shame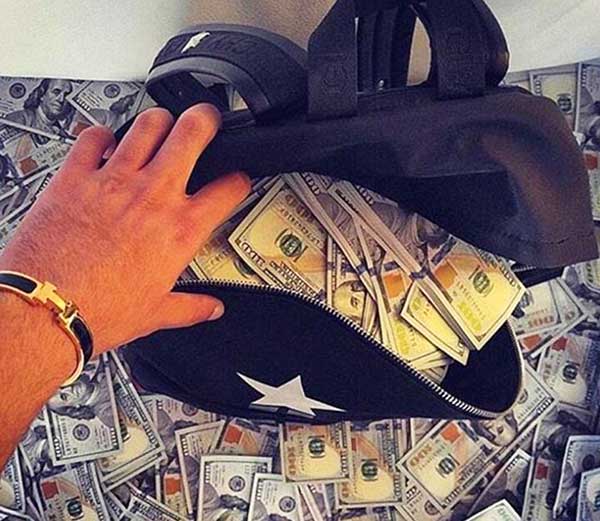 There we have another idiot who captioned rucksack bulging with stacks of $100 bills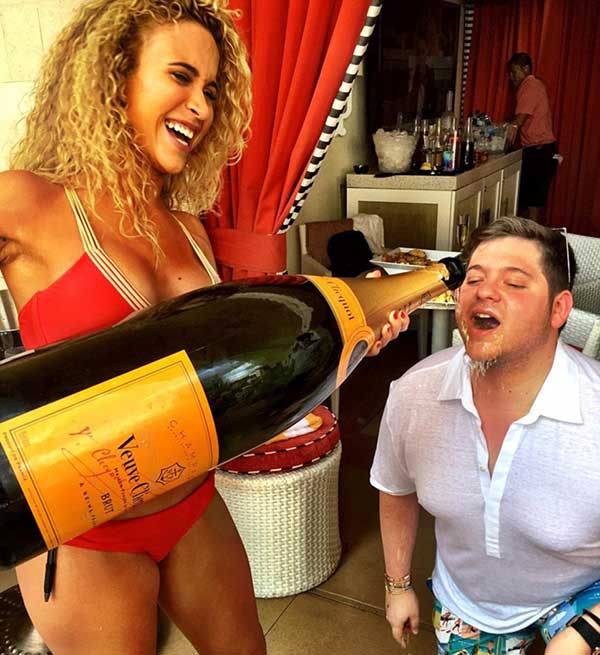 Like really bikini clad women pouring expensive champagne in his mouth and it contains 15L champagne this fellow captioned "'Greed at its finest' this is the way rich party insane guys!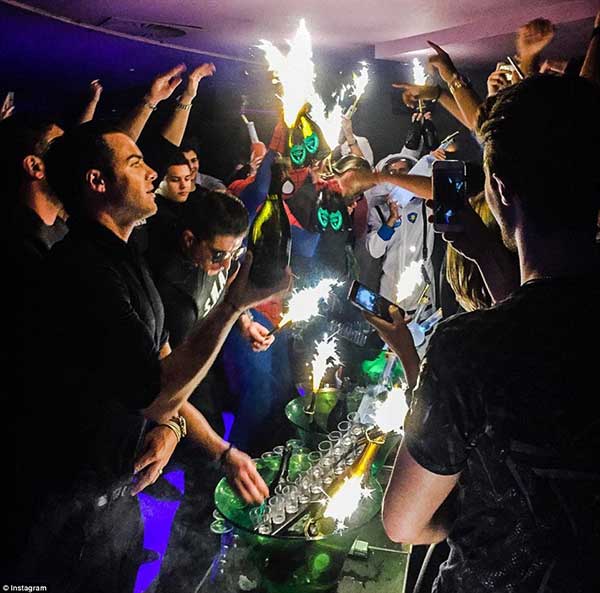 Wild nights of Rich kids and to reach their surely they must have flown private jet!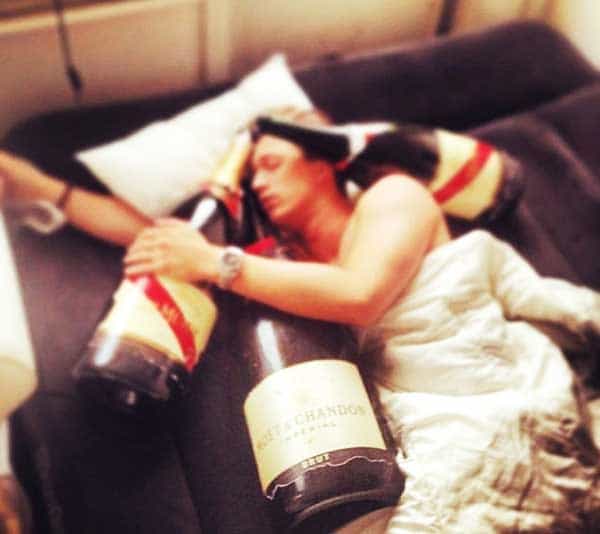 Wow, instead of pillows seems the rich kids sleep on huge champagne bottles coz you never know when you want to sip in middle of night, period!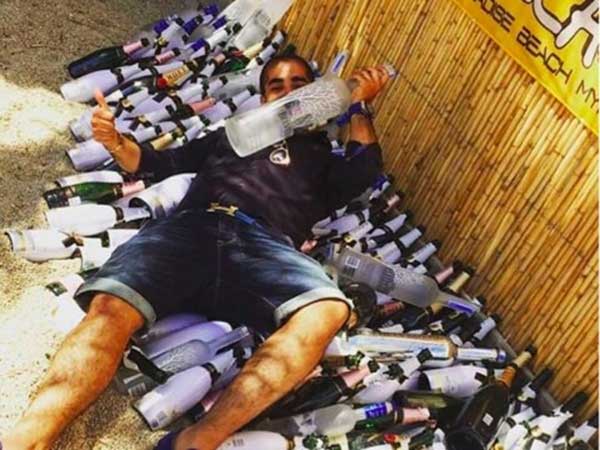 Champagne bottles for evening party with friends!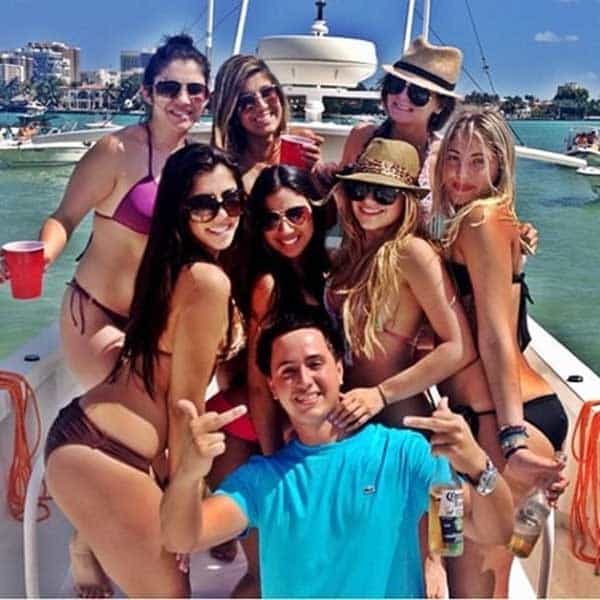 Rich kid surrounded by many bikini clad hotties, why settle for one when you can afford a dozen women, heights seriously can't get any weirder than this!
These ridiculous rich kids made me think life I am and you guys are living.  Most of us just spend the 80% of life working.  While these rich kids spend 90% of life partying, Life just seems to be party for these kids.
Party never seems to end for these millionaires and at times they go way beyond limits like bathing in champagne, dancing on money, instead of cats and dogs they have lions and tigers as pets.