Don't throw away your old jeans, just turn it around into a new one within no expense!
2)  Print patterns or add bling: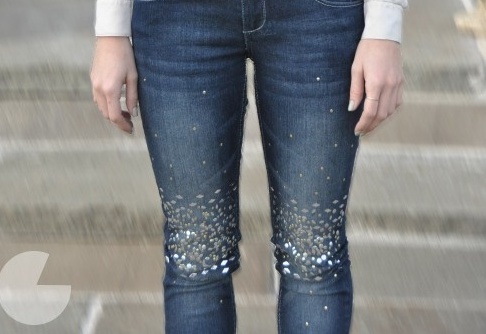 Get some motifs and some acrylic colours and nobody will get to know that you are recycling it. You can also add some crystals or rhinestones and dazzle!