Story Of Real Rani Padmavati – Recently, Padmavati team released its First poster featuring Deepika Padukone as Rani Padmini, also known as Padmavati. Undoubtedly, Deepika Padukone is looking very beautiful and yes, the details in the poster prove that Sanjay Leela Bhansali is back again with a POWERFUL story. Over the years, we have seen that SLB's historical dramas never FAIL to impress audiences. While shooting, this movie caught major media's attention and now that the movie is ready to be on the big-screen, many are excited.
As per the poster, the movie is set to release on 1st December and I know, that it's worth the wait.
Teaser and Trailer are yet to release but BEFORE that, it's time you read the story about Real Rani Padmini, also known as Padmavati.
Story Of Real Rani Padmavati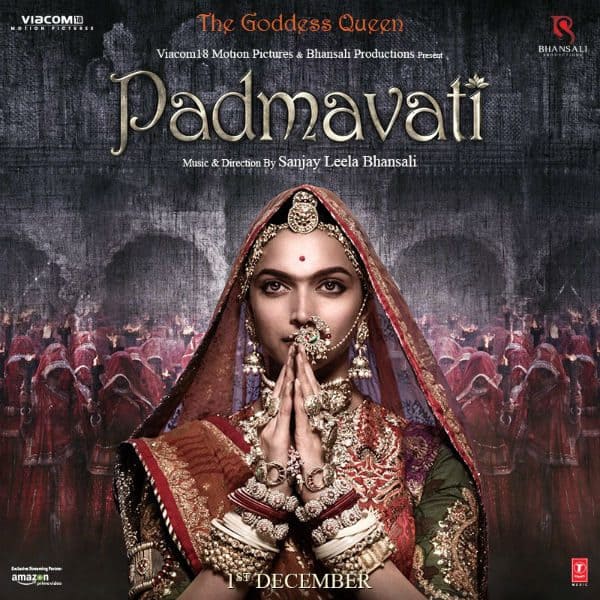 Story Of Real Rani Padmavati: Firstly, the movie is based on the poem Padmavat written by an Awadhi poet named Malik Muhammad Jayasi. It is said that the poem was inspired by many true incidents that occurred in the past. Back in the 14th century, Chittorgarh place was ruled by Rajput prince "Raja Rattan Singh." He married "Rani Padmavati" AFTER winning the Swayamvar.  Among the King's rule, there was a man name "Raghav Chetan", a musician. During that time, he also claimed to be a sorcerer who used to use his evil powers to run down his rivals.
One day, he was caught performing sorcery which was considered to be illegal and thus was banished by the king. He LEFT extremely humiliated and thus to FIND shelter he went and stayed in the court of Alauddin Khilji, the Sultan Of Delhi. During his stay, he gained Sultan's trust and with revenge in his mind, he started talking about Queen Padmavati's beauty. Alauddin Khilji was totally impressed and thus decided to see the Queen.
Days later Sultan reached Chittorgarh and set up a camp outside the FORT. Later, the message was sent to the King "Raja Rattan Singh" that Sultan came to see Queen Padmavati. This made King uncomfortable but yet, he agreed that the Sultan could see his Queen. He agreed because a simple "NO" would've led to a war between the King and Sultan.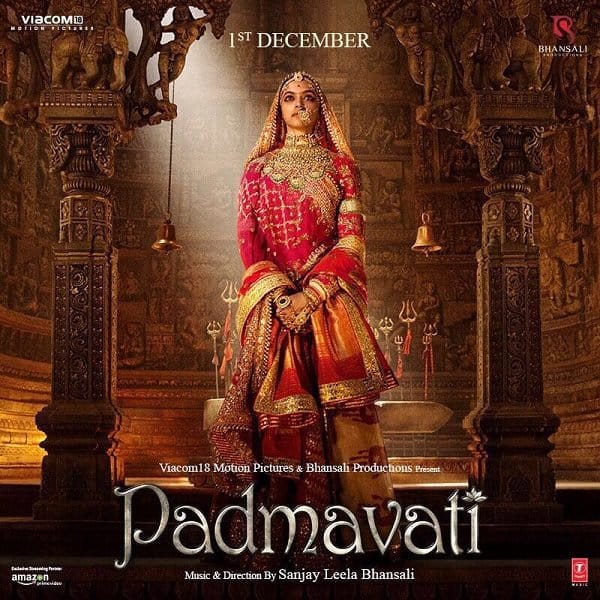 Padmavati agreed to meet the Sultan too, but the meeting wasn't arranged Face-to-Face. Mirrors were arranged in such a way that Sultan could see her beauty through it. During the meeting, Sultan was truly mesmerized by Queen's beauty and thus, he decided that he will not leave without taking her with him. He played a game and on his way back he captured King who had come to accompany him. Later the message was sent that IF they wanted their King alive, then they will bring Queen Padmavati with them.
King's two loyal general – Gora and Badal, created a plan and sent a message to Sultan that Queen Padmavati is ready to accompany him.
The next day, nearly one hundred palanquins went to Sultan's camp and tricked him into believing that Queen Padmavati is on her way. Queen didn't come and the war started and somehow they successfully removed their King.
Angry Sultan then decided to lay siege to the FORT, cutting off all the supplies. King realized that it was hard to defeat Sultan but still decided to go on a war outside the FORT. Even King's people decided that they'll FIGHT for the king. War took place and King's soldier's died and that's how Chittorgarh lost the war. On the other end, Queen Padmavati and other women decided that they'll sacrifice their lives too. So, they lit huge pyre and sacrificed themselves in it. Queen Padmavati jumped first and then other ladies jumped too.
In the end, even though Sultan won the FIGHT he lost Queen Padmavati.
Now I'm sure that many are excited to see how everything will be shown in the movie. It'll be interesting to see Deepika Padukone, Shahid Kapoor and Ranveer Singh in this historical drama.
(Source: Scoopwhoop and Chittorgarh)
This was all about the story of real Rani Padmavati.