Syria Attack – Till the night of April 3, 2017, the town of Khan Shaykhun was a peaceful town in Syria.
Come the morning of Tuesday, April 4, Syria was boiling in the fumes on chlorine gas and other chemicals and flooded with the blood of hundreds of humans, mostly children. The attack is believed to have been initiated by Syrian President Bashar Assad and the US President Donald Trump and the UK Foreign Secretary, Boris Johnson believe that Russia had known about this attack all along.
However, both Moscow and Damascus have denied Assad's involvement in the Syria attack and claim that the poisonous Sarin gas was released when the Syrian Government's airstrike had "accidentally" hit a warehouse full of that gas.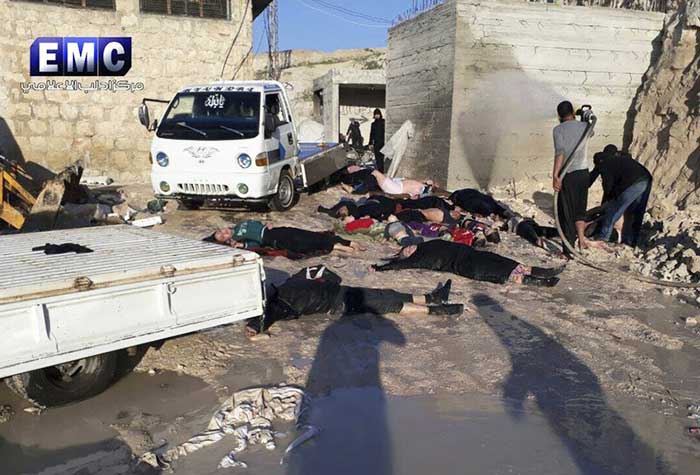 There was a huge chemical poisoning of the men in the town as the government forces released Sarin on the people of the town. Sarin is an extremely poisonous gas, which is known to be 20 times more potent than Cyanide.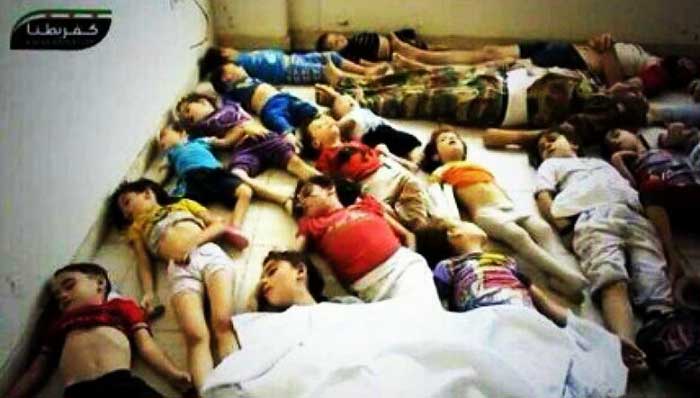 As expected, hundreds were killed, mostly children.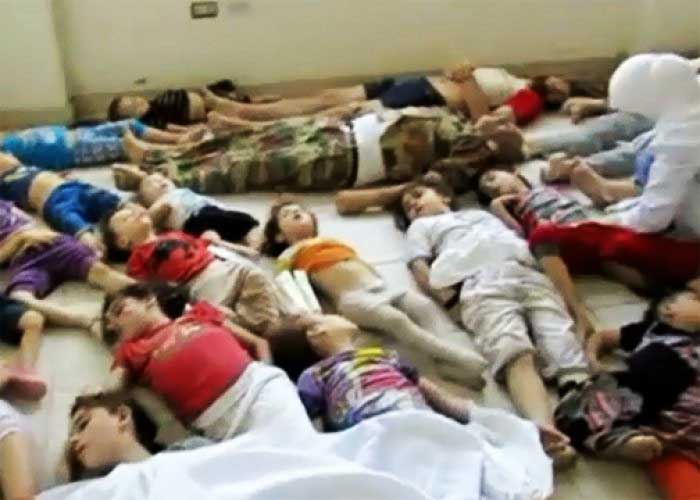 The Syria attack took place at around 6:30 am (local timings). The rebels are of the opinion that the airstrike had created a crater which was about 1 foot deep.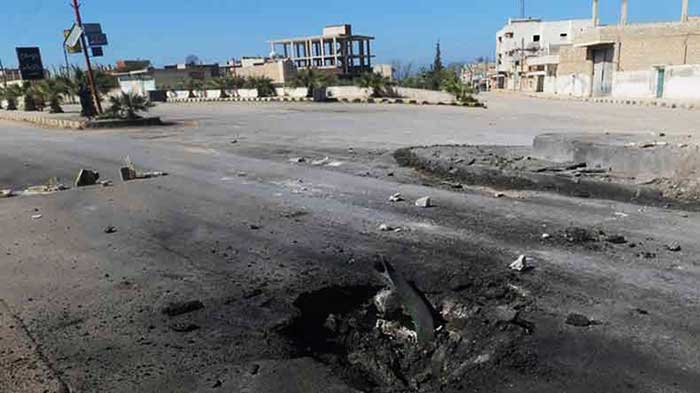 In response to this Syria attack, USA launched 59 cruise missiles on the Shayrat Air Base in Syria. US Intelligence claims that they launched the missiles on the air base as they believe that is the source of the attacks.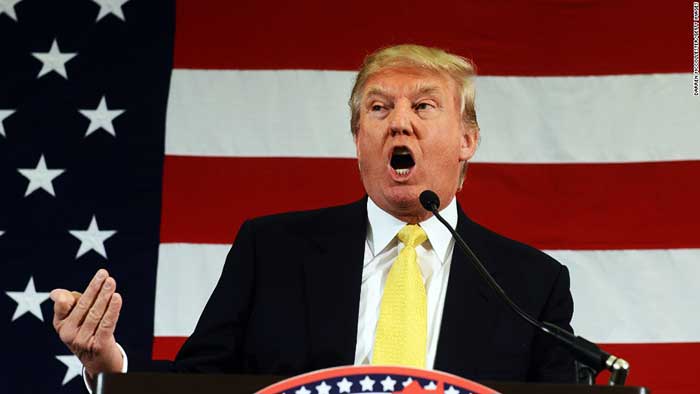 Medical resources claim that 58 people were killed, 11 of which were children. Over 300 people were wounded.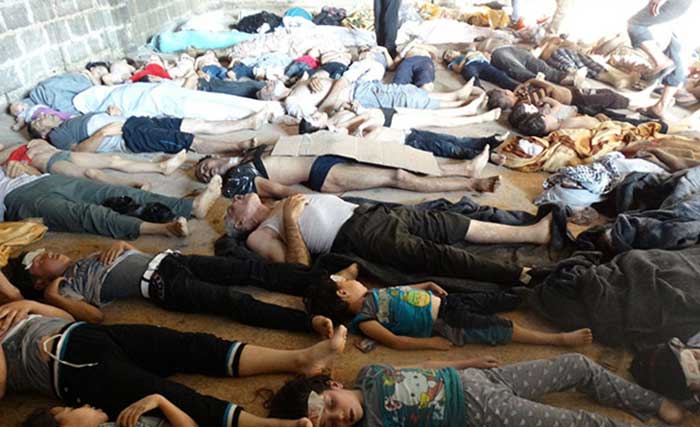 However, on April 5, the sources revised the figure and claimed that over 100 had died and over 600 people were gravely injured.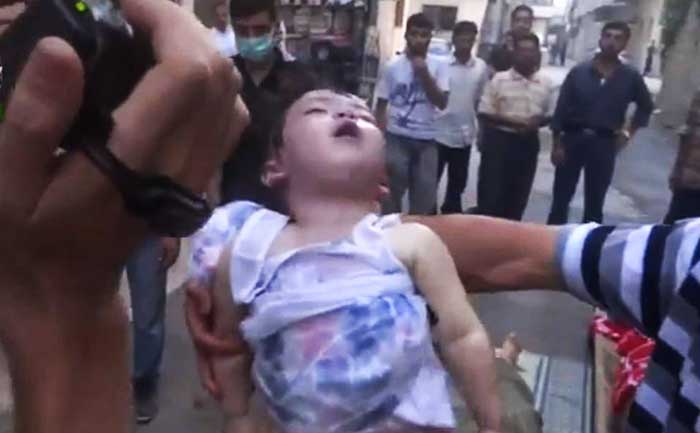 The Syrian Government was claimed to be behind the attack. The UN Secretary Council has launched an investigation of the chemical attack. US Secretary of State, Rex Tillerson, has blamed Russia to be incompetent in securing Syrian intentions. He has also claimed that the US had appealed to Assad to cease the use of chemical weapons after the Damascus attack in August 2013.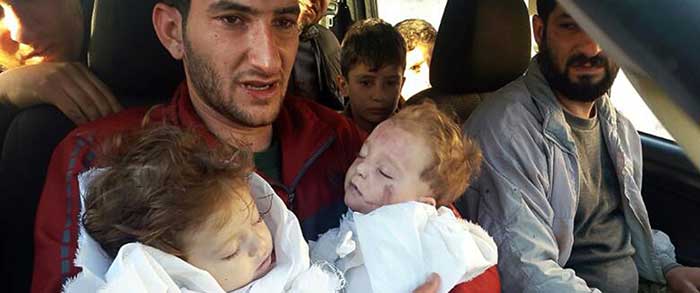 This man here holds his lifeless twins for the last time.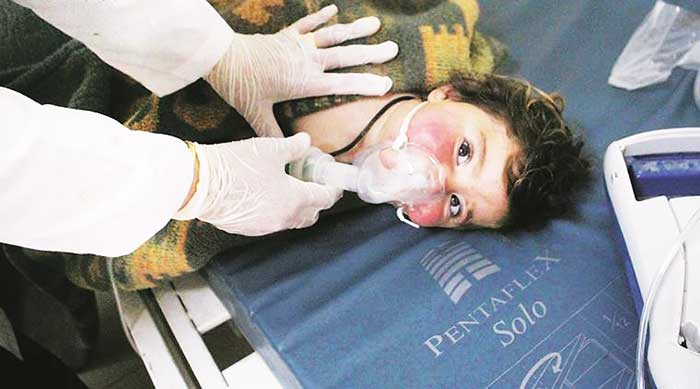 This chemical attack on Syria is definitely raising the question of humanity as kids are the ones who got affected badly and killed during this attack.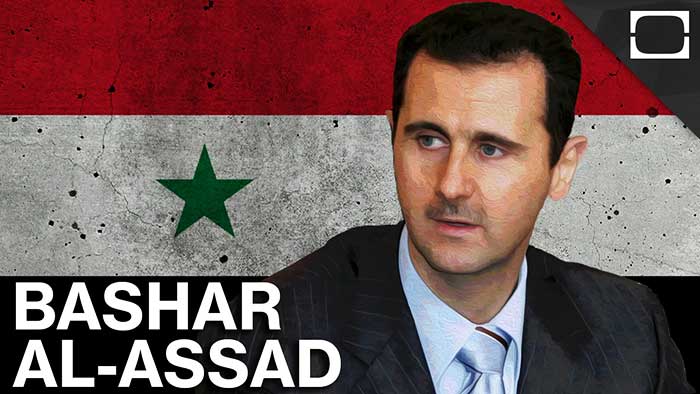 Whoever has planned this attack its definitely against humanity.