Statements Given By Ranbir And Deepika – No doubt, Ranbir Kapoor and Deepika Padukone's relationship is unbreakable. You know, they are ex-lovers, but the friendly relationship that they share truly give us friendship goals. Like, to be honest, they proved that two ex-lovers can be FRIENDS too.
Both professionally and personally, their relationship is too sweet and caring. I mean, is there anyone who REALLY thinks that they're just faking it? No, right? That's what I'm saying, their relationship is simply amazing. The way they talk, tease each other, hangout with each other etc everything is just so full of love.
You know, once in an interview, they both were asked whether they still love each other or not? Guess what? Ranbir Kapoor said "Yes of course. The amount of love I have for Deepika is like family. It's very warm, about care and about being proud of her". Deepika Padukone also quickly responded saying "Feelings and emotions are very layered. He is someone I've always loved and someone I will be extremely possessive and protective about." Nothing is sweeter than this. They're certainly always there to help each other and that's what makes them good friends.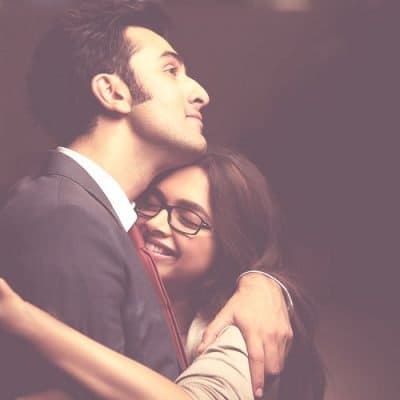 This was all about how much they love and respect each other. As reported in Times Of India, both Ranbir Kapoor and Deepika Padukone were asked about what do they dislike about each other.
Here's what they said – Deepika Padukone said "The fact that you can't pin point what he is feeling or thinking all the time. At least that was my experience at the time when we were together. I couldn't really figure him out completely. I am not saying that he is not an emotional person or a sensitive person. He must be but it doesn't come out and it's not visible. I wish he expressed more."
Ranbir Kapoor said "That she is a flirt. That she is working too much and should not burn herself out. She should take more holidays and breaks and should reserve herself, which she has started doing now."
Deepika is a flirt? Hehe!
Statements Given By Ranbir And Deepika – Overall, we've to admit that their chemistry on-screen is undeniably electric. What do you think? Comment below.