Lust Stories – There could be a tidal wave of dissents regarding this web series, especially from the flag-bearers of Indian 'sanskriti' that subject the gay, people seeking bodily pleasure outside marriage and the 'outlaws' of their likes to a fretting corner.
But thankfully, the unemployed can't afford the subscription of Netflix and we see our cinema adulting, in terms of dealing with intricacies of human emotions with a thoughtful and revolutionary approach.
Four celebrated craftsmen of cinema, Dibakar Banerjee, Zoya Akhtar, Karan Johar and Anurag Kashyap joined hands to cater us something that can easily draw ire from the society. We are more intrigued because 'Not caring the diktats' gives an adrenaline rush of a different kind. However, Lust Stories ticked all the right boxes for us because we are not alien to the concept of four stories being submerged into one. We always liked connecting the dots and finding the common message and here is Lust Stories that came with the package of fresh surprises.
Lust Stories frowns upon the concept of monogamous love that brings our life to a standstill. Love is multi-faceted and one needs to keep exploring. Lust Stories, that was premiered on June 15, tells us that having sexual desire is human and surpassing it is criminal.
However, the fear of censorship was looming over the horizon but Netflix has a way liberated approach to it hence the directors enjoyed room to be more creative and unabashed. Artistic liberty is the key to masterpieces and Lust Stories is one without reasonable doubts. The creaking of bedsprings, pleasuring the self everything was shown in discreet manner but totally decipherable. It takes great minds to come up with such a marvel.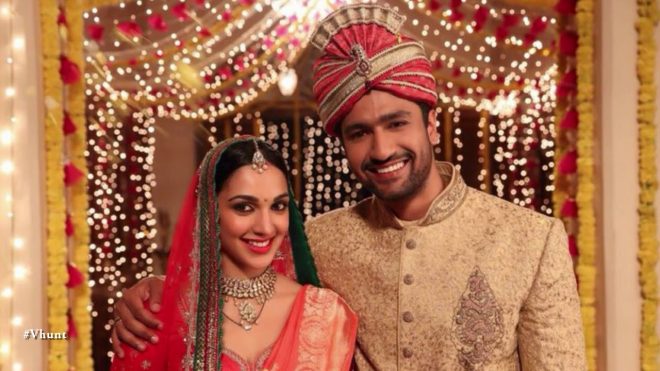 Not too long ago, in the film Veere Di Wedding, Swara Bhaskar was shown pleasuring the self because her marriage had a void and people mud-slang at it citing indecency.
Even some more time ago, when Lipstick Under My Burkha released, people didn't cotton to the idea of an elderly lady musing about a younger guy. So, people will always have a say no matter how normal these are as humans. Human feelings is a complex web that great poets spent their lives trying to comprehend, we are no ones in that light.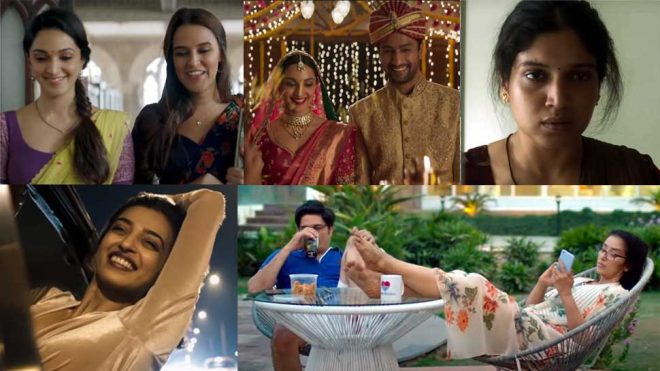 The first chapter, directed by Anurag Kashyap starring Radhika Apte and Akash Thosar shows the ecstasy of hooking up of a teacher with her student. The limitations and boundaries fading is more pleasurable than sex itself. In the second chapter, Bhumi Pednekar is made to play Sudha by Zoya Akhtar. She is a maid engaged in a sexual relationship with her employer.
The question was would she blow the whistle about her relationship with the man when his parents burst in the scene with a marriage proposal or quietly serve tea and snacks to his would be in-laws? The turmoil of the relationship starts when she finds out its criminal to imagine herself in the equal footing with the employer in view of their social differences.
The third chapter depicts how Reena (Manisha Koirala) finds the bliss in cheating her money-minded husband with his best friend which is directed by Dibakar Banerjee and the fourth which is directed by Karan Johar, who sets the flicker high with presenting the voluptuous librarian Rekha (Neha Dhupia) teaching her younger colleague Megha (Kiara Advani) that cleavage is meant to be flaunted, not hidden. And that there is more life beyond the predictable sex-life with the boring husband.
All in all, Lust Stories wears sex as a badge of pride first time ever in the history of Indian cinema. It should not be missed, we urge.