Chambal – We are talking about the 'Dum Lagake Haisa' fame actress Bhumi Pednekar whose Instagram handle is all the rage in the media. She recently has visited Chambal and shared some images that speak a thousand words about Indian villages.
The rustic villages of India has their own conceit of cultures and outright refuses to change, we are rather proud of this attitude and completely vouch for it.
Whenever we set foot in an Indian village, we are readily rewarded with paddy fields seamlessly spanning miles, cattle grazing cowboys with Indianized appeal, mud huts, simple lifestyle, happy faces, tubewells, muddy roads, and everything that is rooted in nature, hardly ostensive.
There is no air of pride and effort to prove, they are as innocent as they come and Bhumi too seems to be smitten by this ageless incorruptibility of Chambal so that she shared some pictures of her love-affair with this Indian village.
1. The goat is a common sight:
Every rural household raises and breeds goats for they bring financial profit in the aftermath. So, obviously one can't go without seeing a goat in an Indian village. Bhumi too bumped into a cute goat and could not help cuddling it.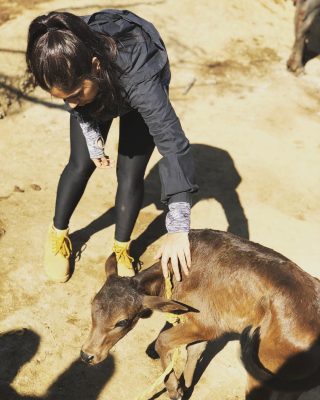 2. Her love for the goat continued:
She seems to never get enough of it as it well reciprocated her adoration. She held the goat in her arms for some more time and went click. Click. Click.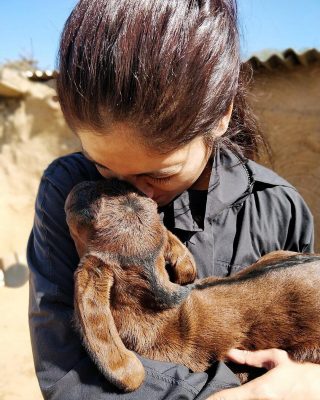 3. The setting sun:
It gets more picturesque if you take a picture in the dusk and dusk in Indian villages is a sight to watch. In this picture, the nature has outwitted the beauty of Bhumi unapologetically and she too is happy about it.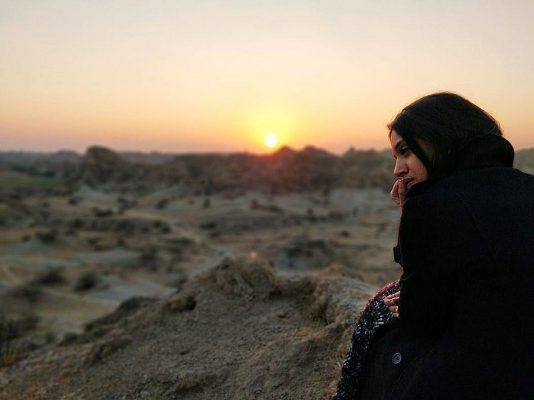 4. The good morning selfie:
In an Indian village, you don't need to pretend to be happy and wear fake smiles. They are organically and pathologically happy and their happiness is infectious. You will open your eyes to the miles of paddy fields with fresh morning air beating against your body and caressing your hair. Bhumi shared this morning selfie from Chambal and we completely get the idea how she was feeling right then.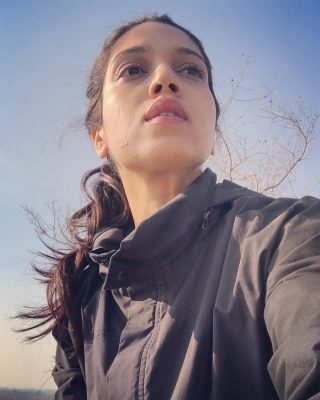 5. Bonding with villagers:
As mentioned above, villagers will embrace you with open arms for the beautiful hearts they have. They will not judge, they will love. So, if you love them, you will be loved in return in tenfold. Bhumi took some time out of her busy schedule to share a snippet of her previous picture with the village women and they bonded instantly.
6. The mountains:
Bhumi has an eye for detail and she seems a perfectionist too as she chose the pastoral mountains for the background of her photo.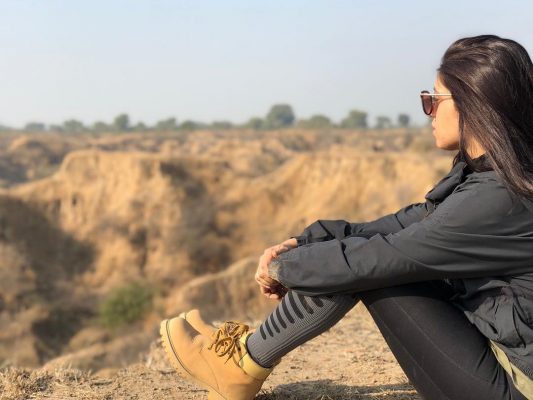 7. The nature:
Bhumi, like us is a nature lover too hence she didn't just stop at taking her own photo, she shared a picture of the real hero there, the unblemished nature.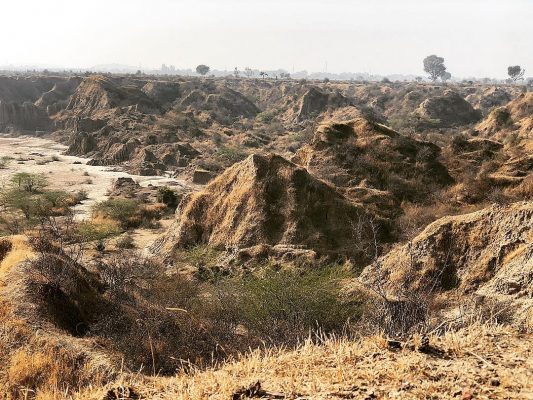 These pictures are so relatable that it made us craving for more. May be you want to visit an Indian village right now too.