How Bhumi Pednekar Maintians her weight loss – Bhumi Pednekar came into the limelight with Dum Lagake Haisa opposite the staggeringly handsome Ayushman Khurrana and there was no looking back for her.
She essayed a role of a voluptuous woman cocking a snook against societal rulebook of beauty in her own transcendent ways. This role demanded of her an obese body and she gained a lot of weight to comply with the requirements. Now that DLKH is a hit and bodyshamers are backseated, Bhumi embarked upon a journey to shed off those kilos and become her normal and fitter self again.
Not to mention, it was not an easy process and maintaining the figure that she acquired now seems more tasking. Find out here how she is doing it with astute finesse.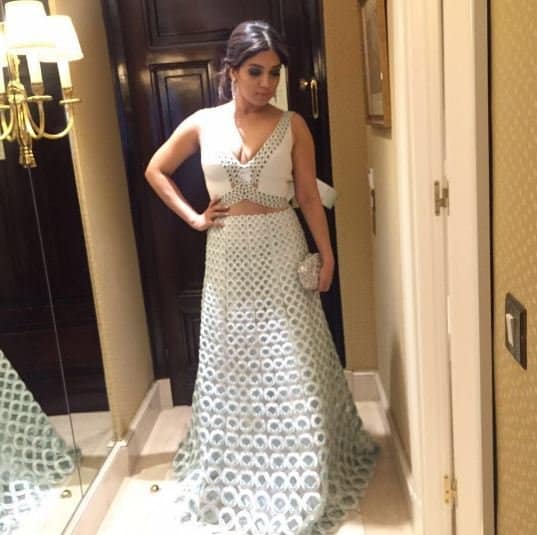 How Bhumi Pednekar Maintians her weight loss –
Bhumi's diet plan and detox water recipe:
Bhumi never deprived herself of her favourite food even if she had a goal. Rather, she raised the level of her water intake and made a few corrections in her diet.
In breakfast, Bhumi eats two eggs accompanied by a glass of fresh juice/ Missi roti or toast/ Poha or Upma
In lunch, she opts for Sabzi roti, Chicken Chawal or simply vegetarian and low calorie food options.
She includes lots of greens in her dinner and also keeps altering them with smoothies.
She swears by sipping detox water all day throughout busy shooting schedules and drinks a bowl full of dal whenever she feels hungry. She also vouches for multi-grain food options for keeping the weight in check.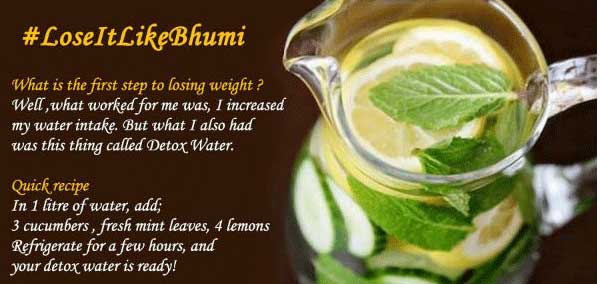 Her workout routine:
Bhumi starts her day with morning walk and sprint. She hits the gym in the afternoon where she does cardio exercises for straight 15 minutes followed by 40 minutes of training with weight. She even chooses functional training occasionally just to keep herself interested. She even indulges in sports like Badminton, Volleyball and swimming to keep her body in shape.
This is how Bhumi Pednekar Maintians her weight loss – Success doesn't come from what you do occasionally but what you do regularly. Who else but Bhumi is an instance of this phrase? She stuck to her guns and never gave up and results are before us now.